CASE STUDY
ClaimSimple visual identity
ClaimSimple needed a visual identity that communicated the trustworthy and accessible nature of their product to users in need of a knowledgeable partner.
THE SITUATION
A company in search of an approachable and helpful visual identity
Process, managing a claim with an insurance company, and strives to make it simple for users. They're a trusted partner, helping users put their lives back together after catastrophe strikes. When the ClaimSimple website was initially launched, the company relied on a basic design template to demonstrate the value of their product. But, the team was aware that a more tailored visual language would be necessary.
In meetings with A Brave New, the ClaimSimple team communicated their desire for a visual identity that demonstrated their expertise, while also remaining simple and down to earth. Approachability and clarity were key because people visiting the ClaimSimple website needed help dealing with unfortunate and often overwhelming circumstances.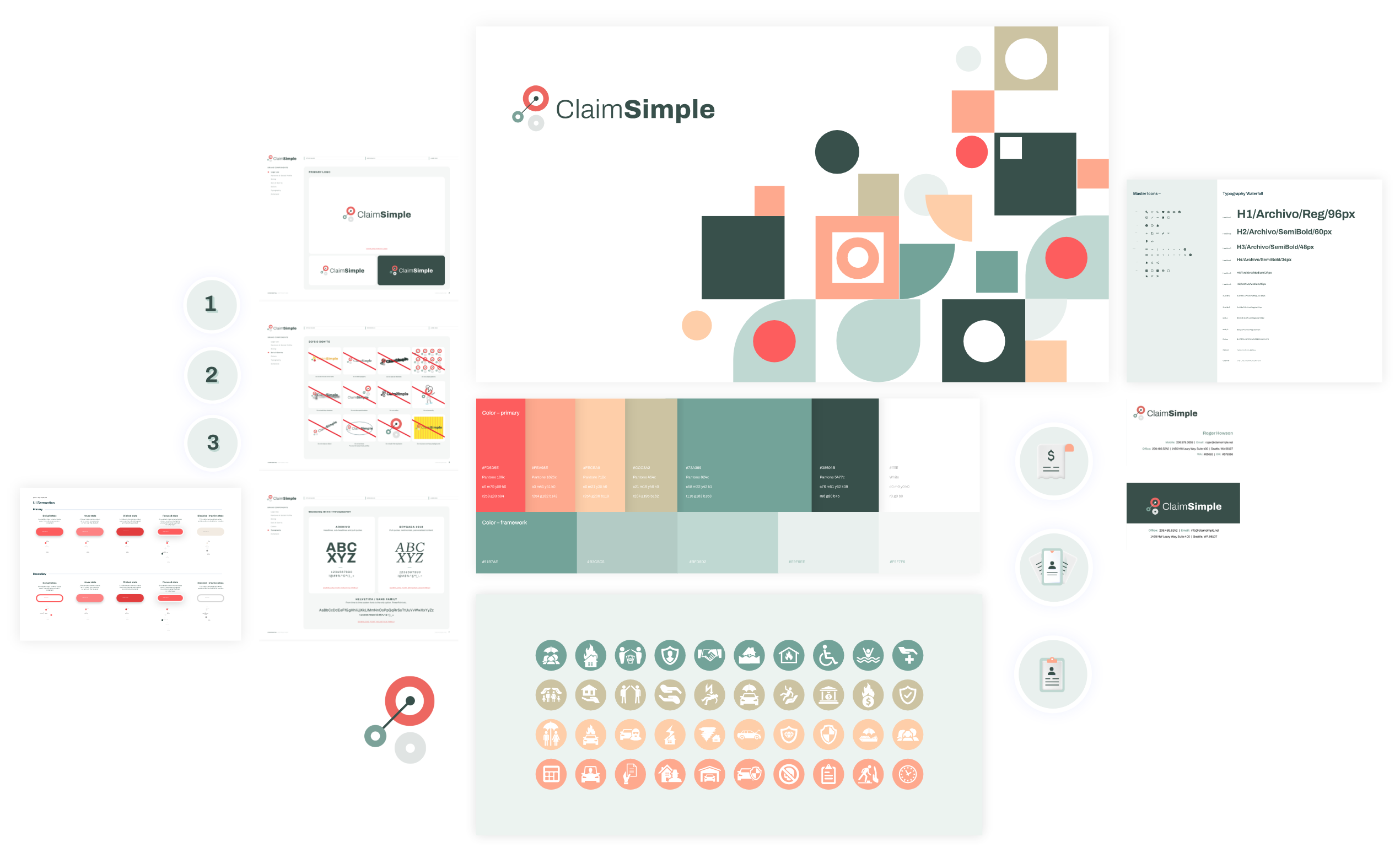 THE SOLVE
Thoughtful design prioritizing clarity
We focused on an overarching concept, logo, and hero graphics. A data visualization approach was used to simplify the complex scenarios ClaimSimple needed to communicate. Green was chosen as the primary color, representing renewal, safety, and hope. Earth tones were incorporated to create an inviting mood, while red captured the attention of visitors. Custom icons added distinction and big, bold typography made ClaimSimple's messaging clear.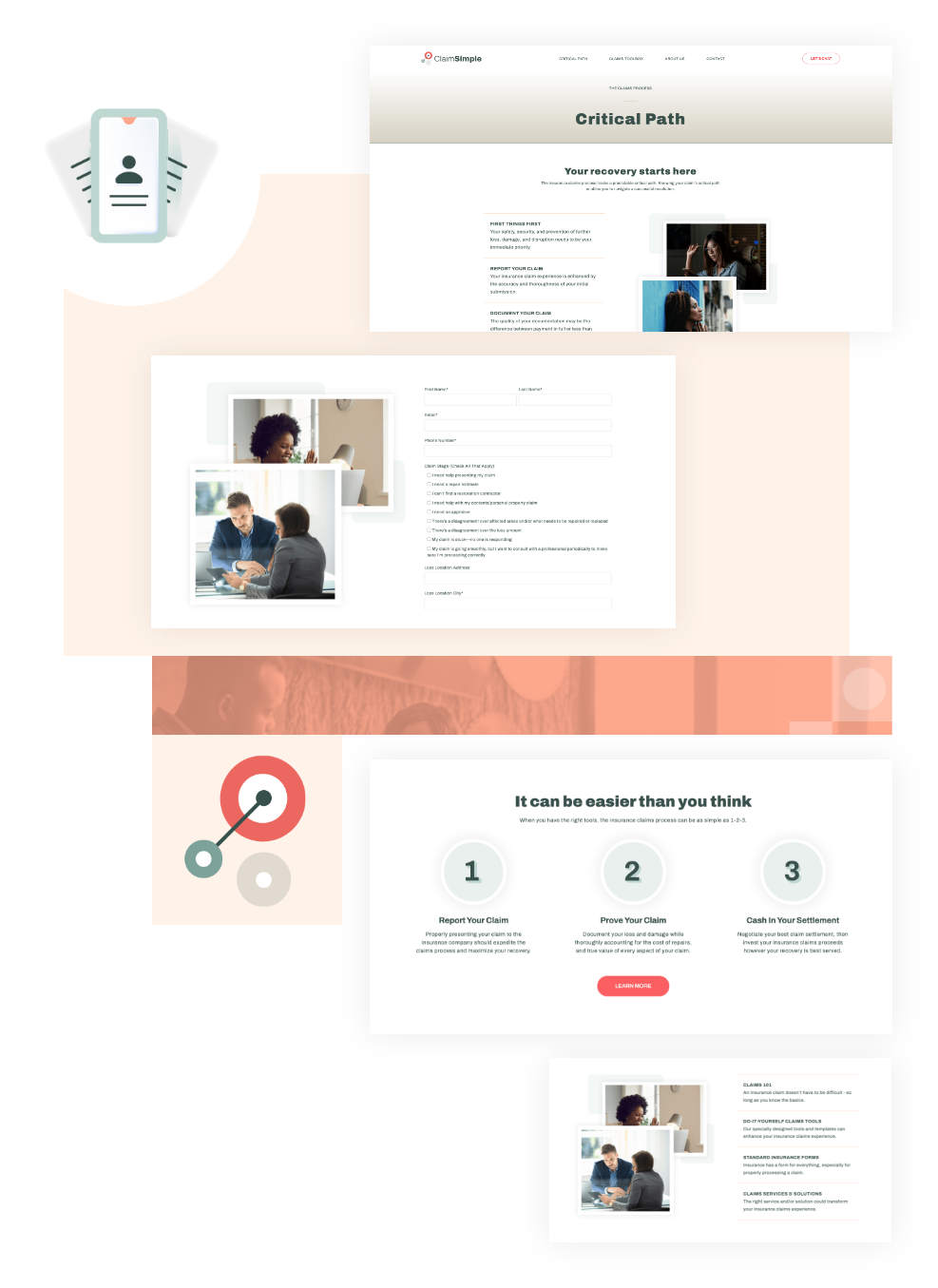 THE RESULTS
A striking and fresh look and feel
With the new visual identity in place, the website is welcoming and impactful, meets modern design standards, and represents ClaimSimple as an authoritative, confident, and trustworthy partner.

In the coming months, as ClaimSimple transitions into a true SaaS model, this fresh visual identity will be complemented by enhancements to both the product and website.
TESTIMONIAL
The key benefit of a design system is to remain nimble without sacrificing quality or consistency. This is achieved by utilizing predetermined design templates, components, and elements from a web-based library that deliver a consistent brand experience from channel to channel. It also provides the ability to scale quickly and operate in a time-efficient manner that will preserve design resources.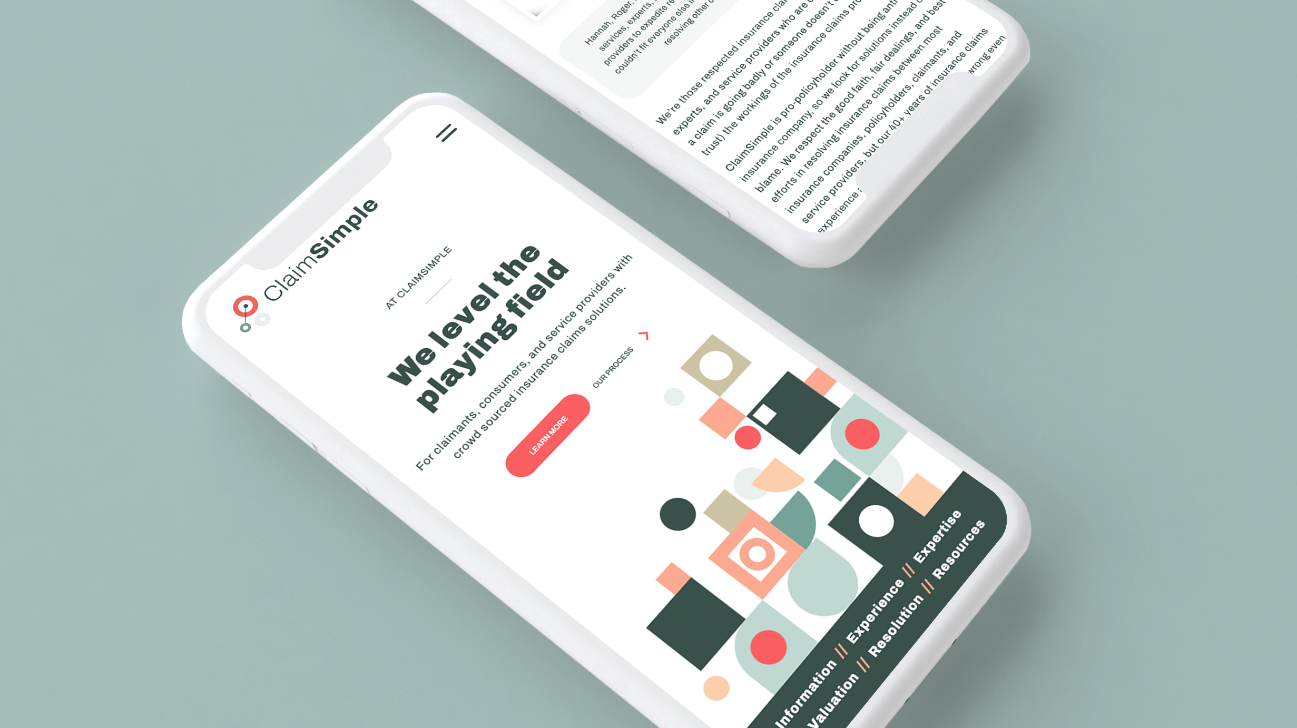 REACH OUT
Take the first step toward a lasting impression
Interested in learning more? We'd love the opportunity to connect. Let's have a conversation about how ABN can support you in both building a brand that lasts and exceeding your business goals.
Join Us Today – Our insight helps your business grow.