CASE STUDY
Technical Video Demo Production
Intel, Mojix, and Redapt wanted to demonstrate the power of their joint IoT solution—which leverages Google Cloud's Anthos—to a wide audience. A Brave New worked with the three partners to create a compelling video demo that illustrated the power of the solution.
THE SITUATION
A technical demo in short order
Intel, Mojix, and Redapt needed a way to concisely explain the value of their packaged IoT solution from start to finish. It would take some significant planning to tell a succinct, engaging story that involved everything from infrastructure and software installation, to PaaS and SaaS elements, to leveraging the latest Google container automation and management technology. That's a lot to chew on within a 10-15 minute video that had to appeal to multiple audiences.
The real challenges were that A) the teams needed to find a way to produce it quickly and in time to be launched live at Google Cloud Next, and B) all of this had to be done in the midst of a global pandemic (COVID-19).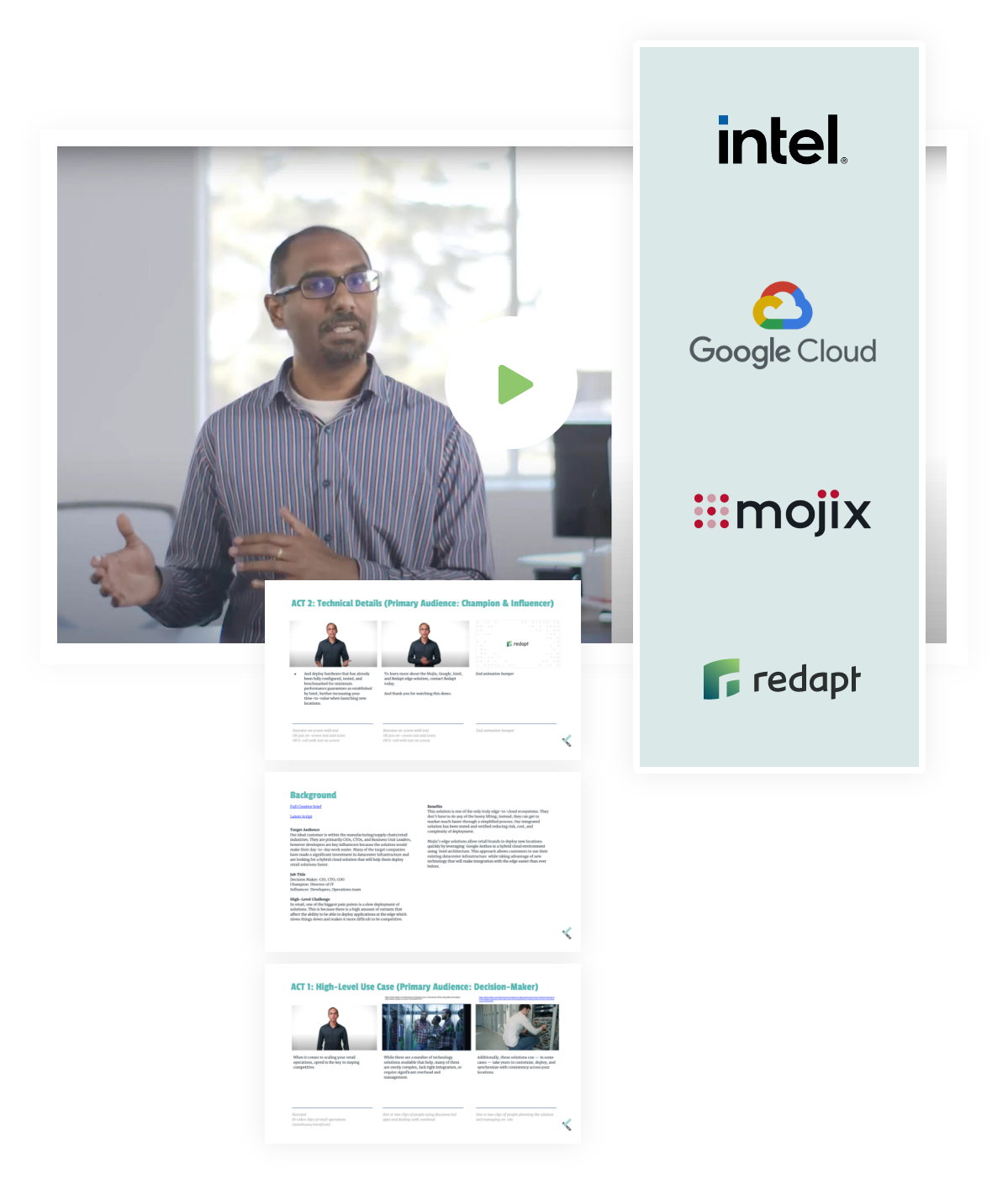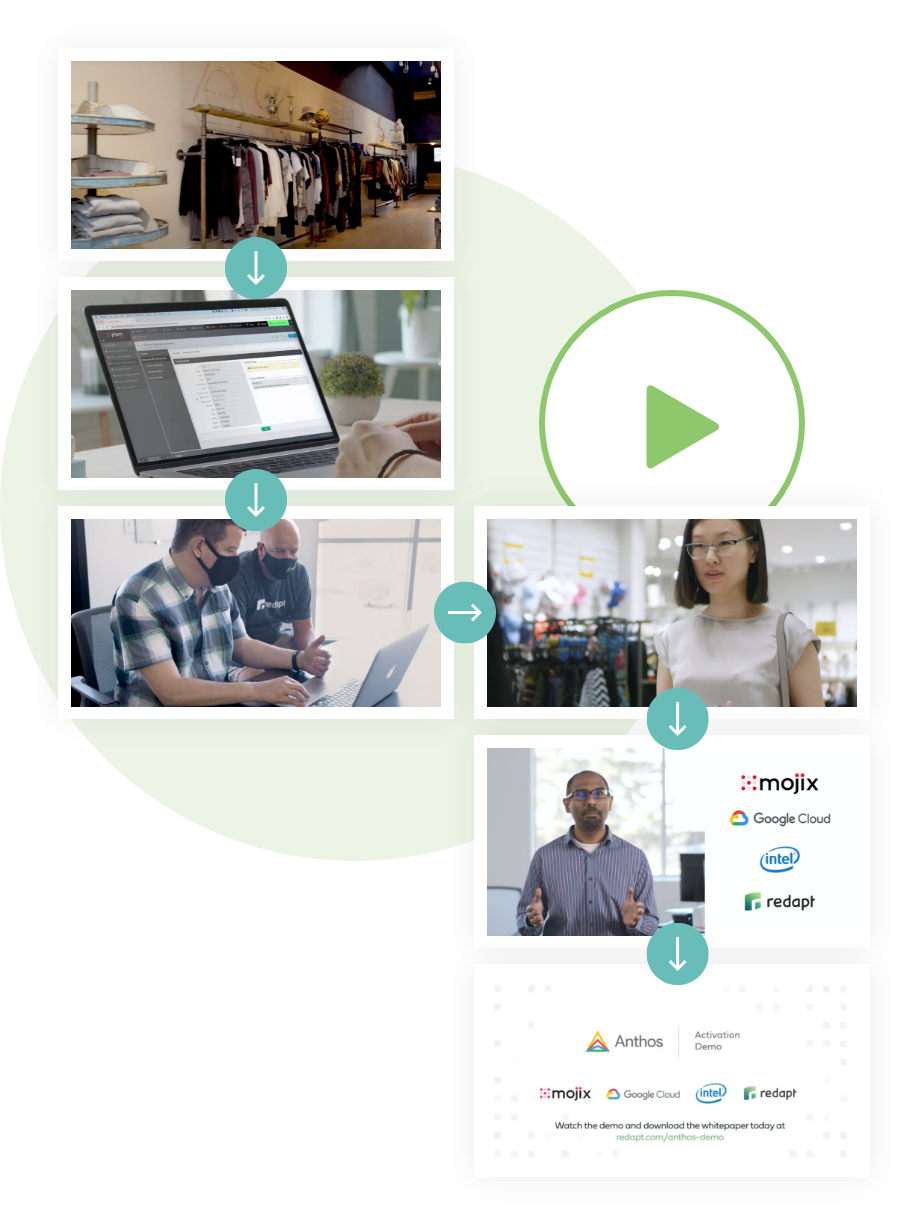 THE SOLVE
Uniting teams to tell a story
With only a month before Google Cloud Next, we didn't waste any time. We got familiar with the technology and worked tightly (yet remotely) with international project teams from each partner company. We produced and directed storyboards, scripts, live video, and animation for the full demo, with input and iteration along the way. Here's how it all came together:
THE RESULTS
A story that captured an audience
Our clients successfully premiered the demo video during week 7 of Google Cloud Next as part of a campaign that drove 12,896 website sessions. The final result was a clear demonstration of the story these three companies wanted to share.
TESTIMONIAL
We didn't know if we'd be able to get things aligned in time, but ABN brought it all together at lightning speed. They grasped the technical details of our message and translated it into a story that leaves a lasting impression.
REACH OUT
Take the first step toward a lasting impression
Interested in learning more? We'd love the opportunity to connect. Let's have a conversation about how ABN can support you in both building a brand that lasts and exceeding your business goals.
Join Us Today – Our insight helps your business grow.