CASE STUDY
DevCo Residential Group brand strategy & visual identity
A successful multifamily housing developer in Washington State wanted an intentional brand to highlight their unique qualities and align their team as they expanded nationally.
THE SITUATION
Making an impact in Washington state, but ready to go further
DevCo was an extremely successful housing developer in Washington, building affordable, multifamily homes. As they continued to grow and expand their presence across the country, the organization knew it was time to be more intentional about their brand. They needed to find a memorable way to communicate who they are and what makes them unique to investors, communities, and residents. DevCo also knew they needed a scalable brand strategy that could keep pace with them as their growth continued.
Another challenge the team faced was that their company was actually made up of four organizations, including:
HNN Communities: A property management company

DevCo: A development company working in Washington

DevCo Restoration: A development company working around the U.S.

Heartland Construction: A construction company located in Washington
Their goal was to unite the four different companies under a single brand.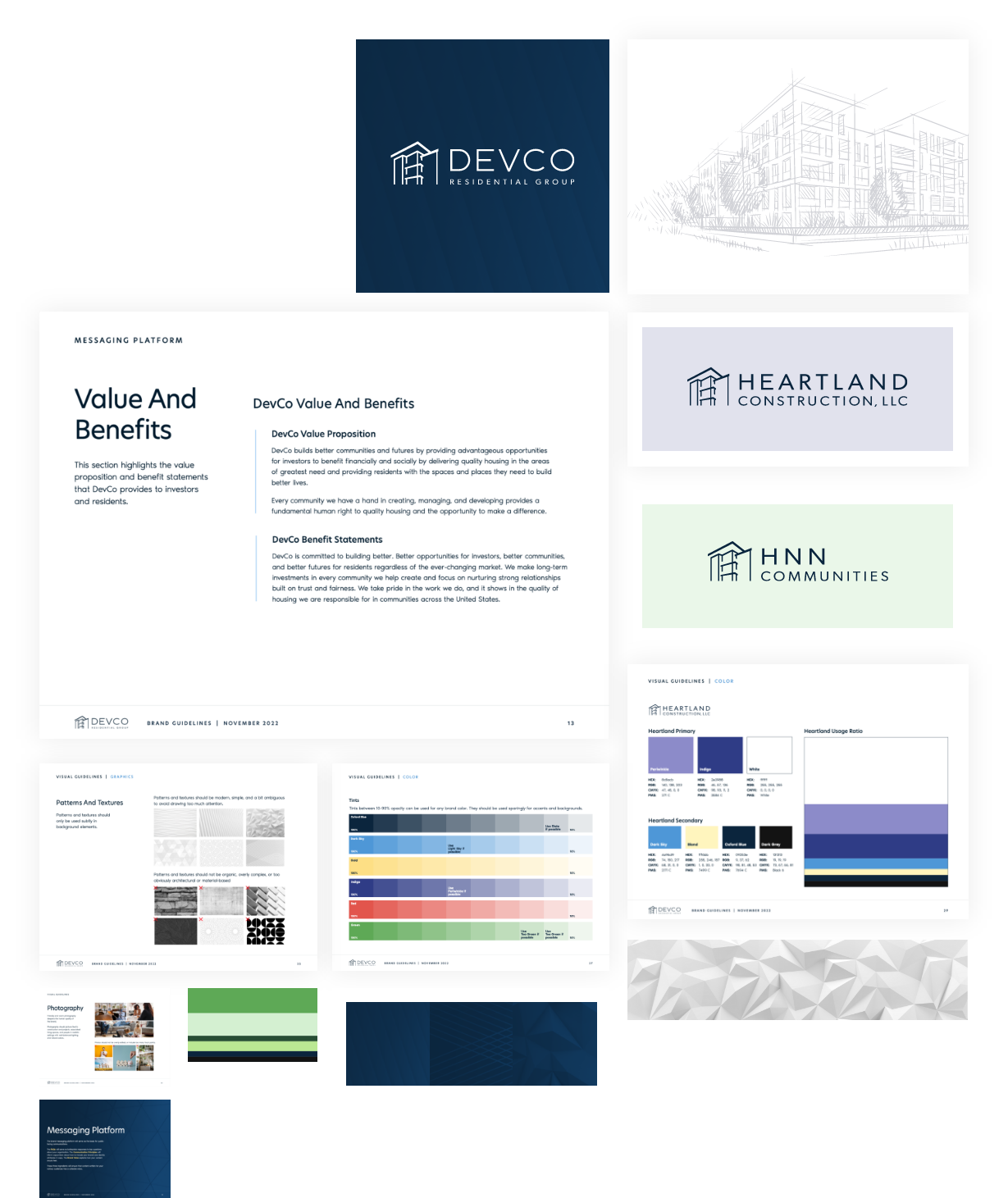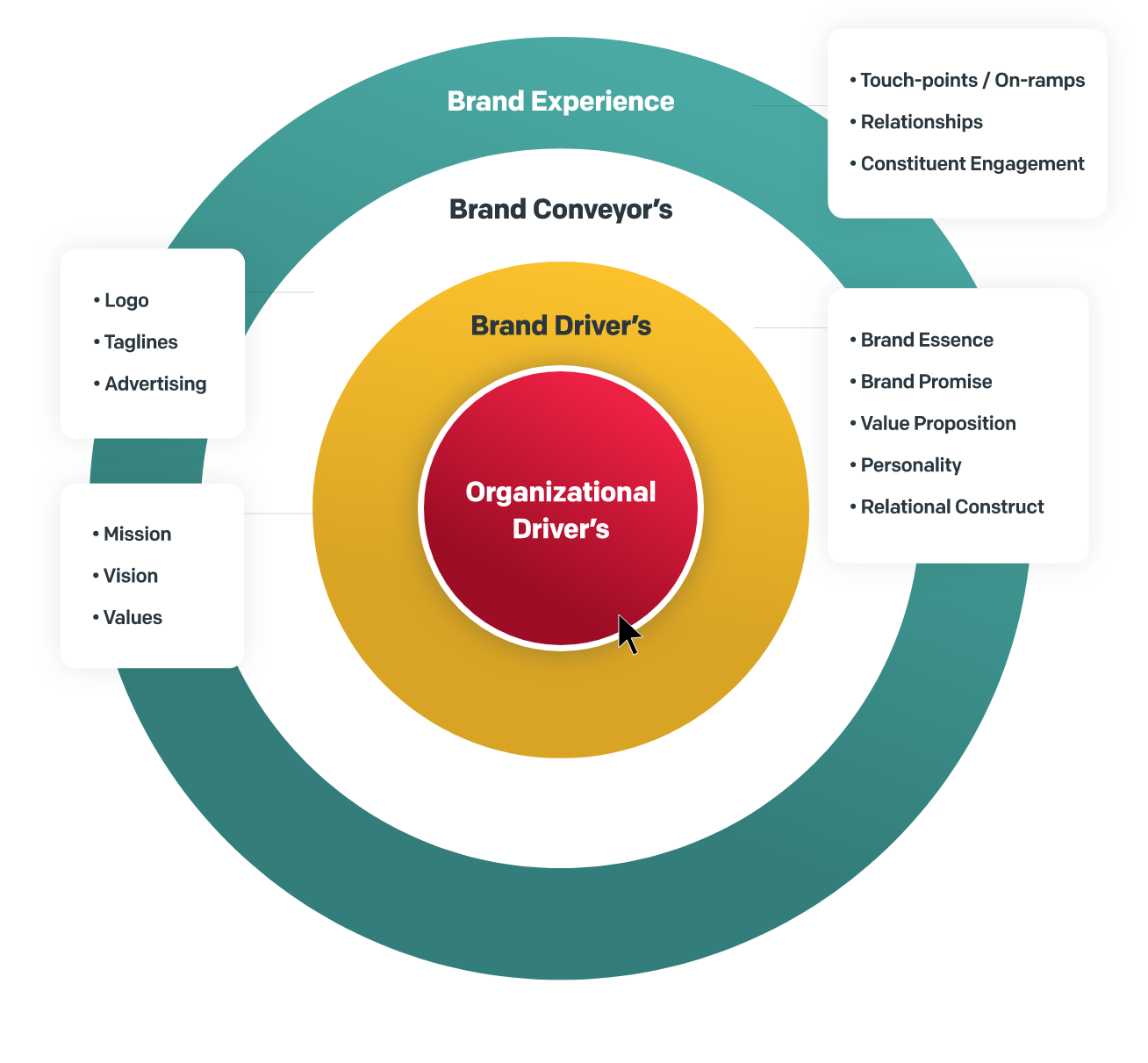 THE SOLVE
A thoughtful process allowed DevCo to put their best foot forward
ABN led DevCo through a full brand development process. The process began with an in-depth investigation, including a comprehensive audit and audience research. During this stage, ABN dug into the positioning of DevCo's competitors, evaluated current collateral for strengths and weaknesses, and queried the people who knew the organization best for insights on key opportunities.
Equipped with this information, ABN then built out a set of brand drivers using a workshop-focused process. Brand drivers are the core concepts behind any brand, meaning the key descriptors that make a business unique and allow it to stand out from the crowd. In DevCo's case, these drivers included a brand essence, promise, attributes, personality, and positioning statement.
Together, these drivers created a portrait of DevCo's specific story and offered a foundation to build out the following:
THE RESULTS
A unique brand that's ready to grow
The DevCo team was highly engaged throughout the entire brand development process, helping narrow in on the drivers, name, architecture, and visual identity that best expressed their company's unique story. Now they've taken the lead on aligning their internal growth strategies and teams around the brand strategy.
DevCo is now positioned to grow in an intentional way, becoming a national player in multifamily housing development, with a unified brand identity that connects and aligns all DevCo entities.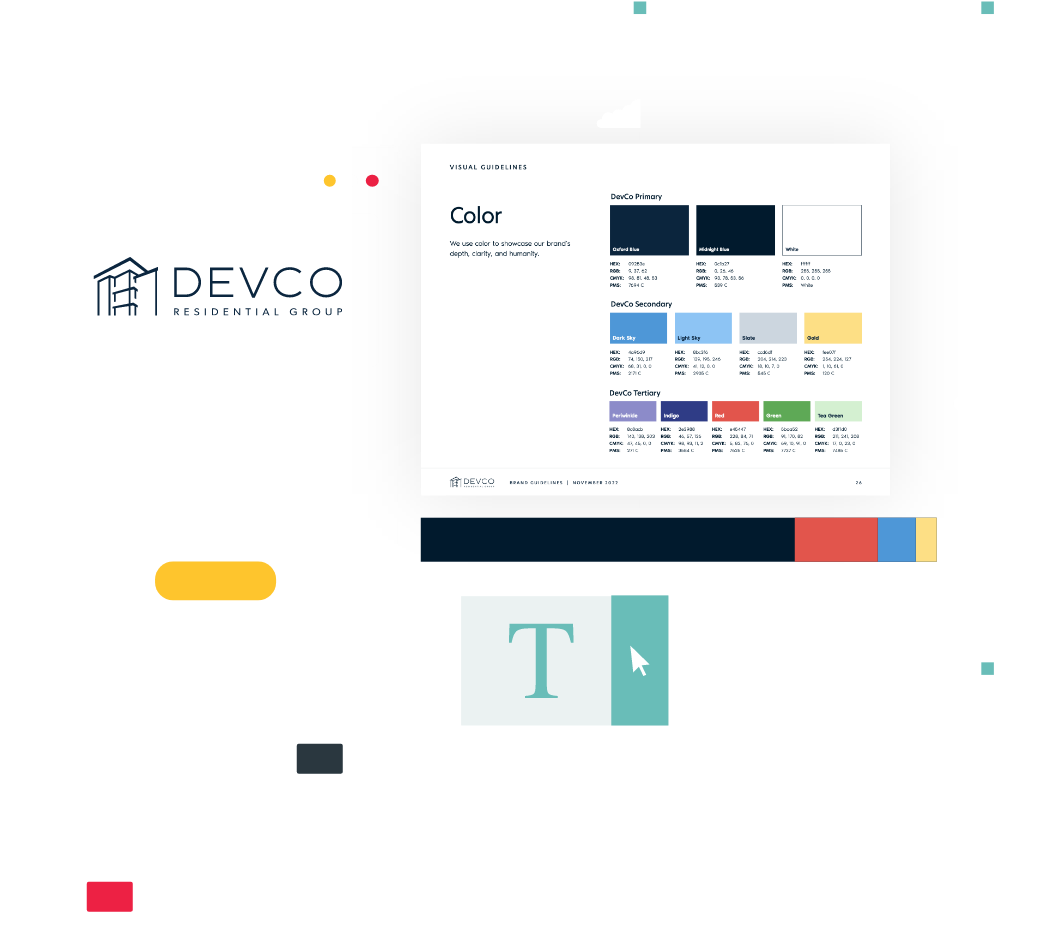 TESTIMONIAL
A Brave New guided the process of understanding what made DevCo and its family of brand unique. Throughout, our team listened and collaborated with the DevCo team, and provided us key input on messaging and design to ensure their new brand reflected both who they are and where they're going. The result is a re-brand that has created excitement in their organization and helps them stand out in a crowded industry.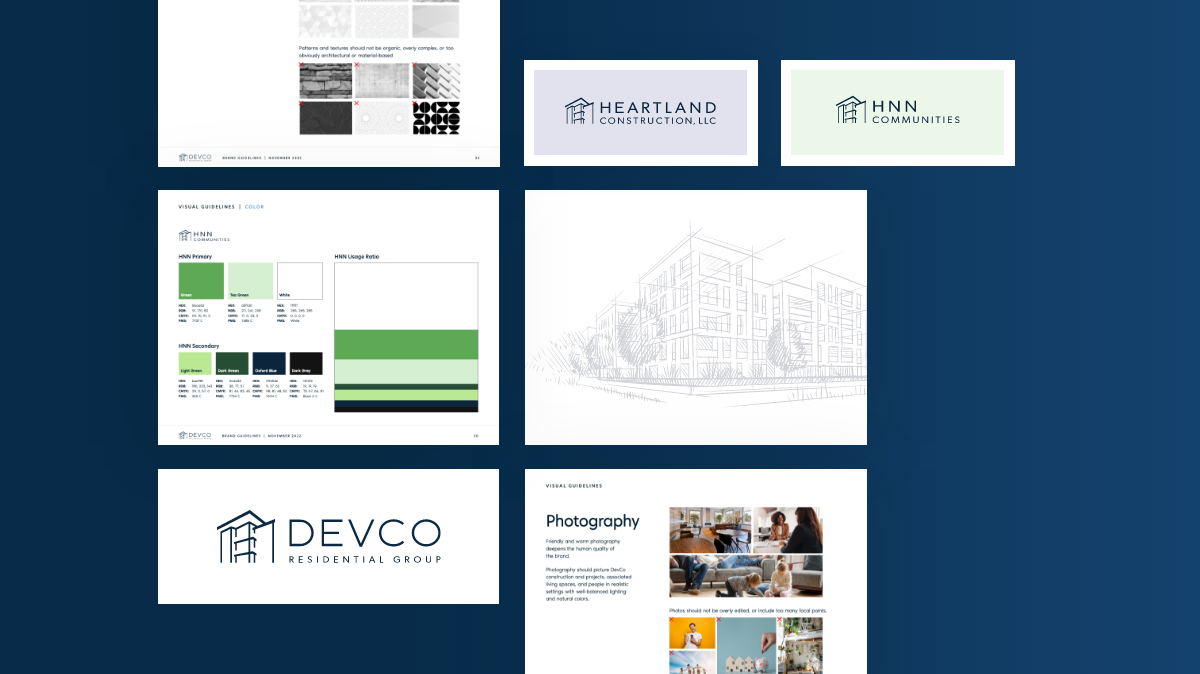 REACH OUT
Take the first step toward a lasting impression
Interested in learning more? We'd love the opportunity to connect. Let's have a conversation about how ABN can support you in both building a brand that lasts and exceeding your business goals.
Join Us Today – Our insight helps your business grow.