CASE STUDY
Lake Group Media branding & website redesign
A Brave New worked closely with Lake Group Media to bring a modern touch to both their visual and web presences but in a way that stayed true to their long-standing brand essence and customer expectations.
THE SOLVE
A modern brand and web experience is a must
Over the years, Lake Group Media has been busy providing its customers with results-driven marketing and audience data solutions. And as we all know, staying focused on customer success is priority number one. Branding and other marketing assets are certainly important, but they're often a big effort.
While it was time to show the brand some attention, the Lake Group team knew that the website needed the biggest lift—most notably a site responsiveness overhaul to create a much more user-friendly mobile browsing experience.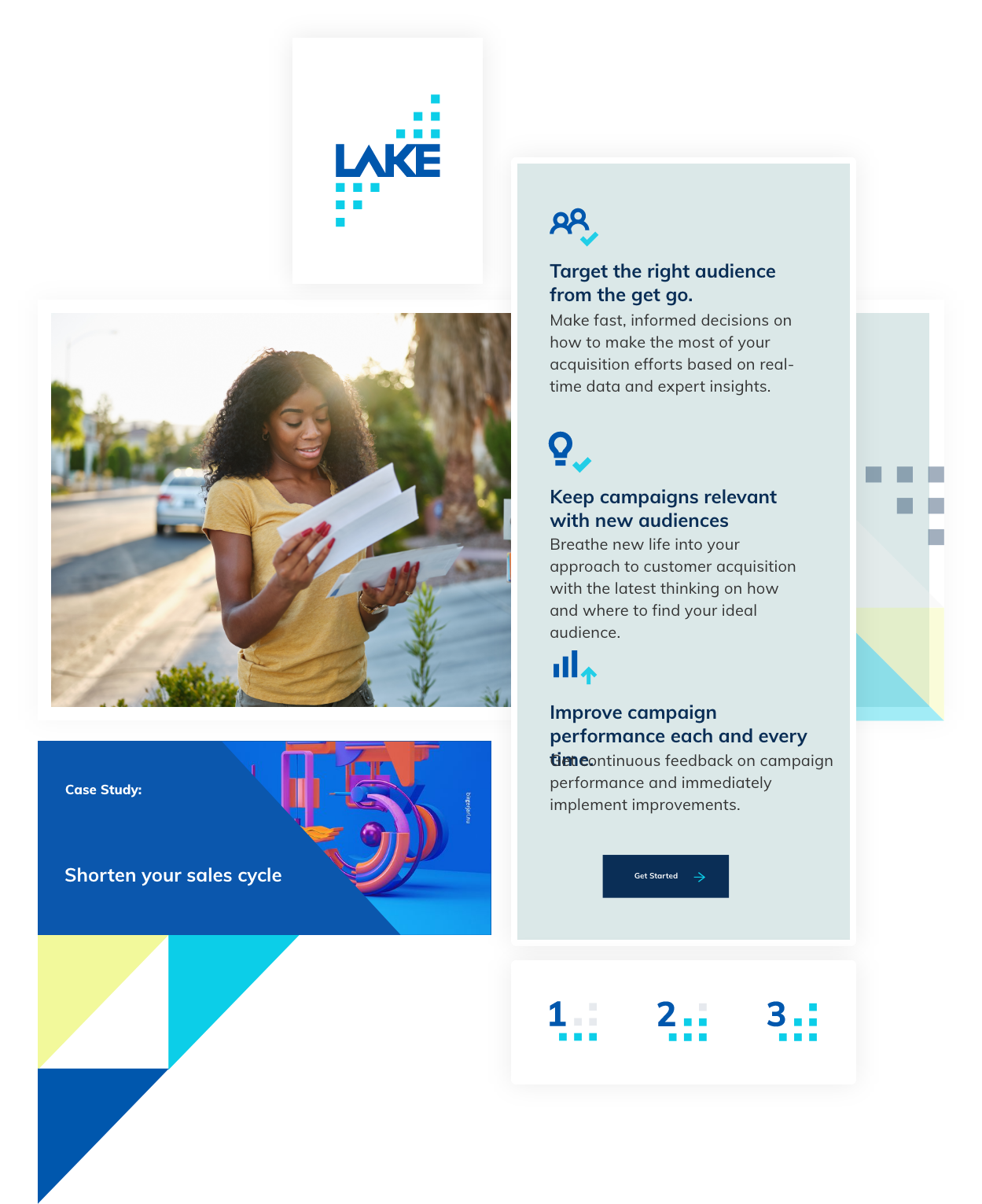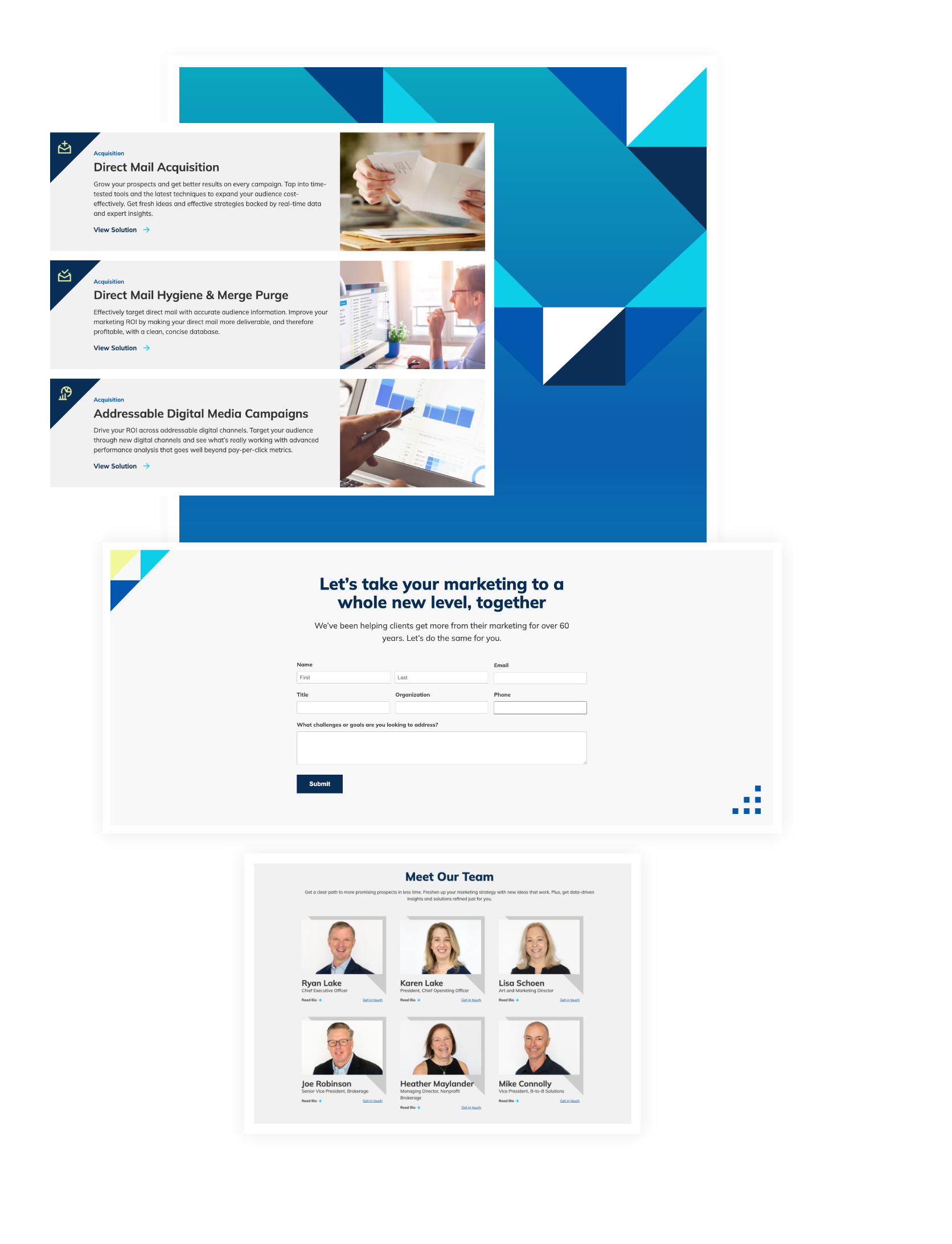 THE SITUATION
New visuals, fresh content, tight organization, and communication
Refreshing the Lake Group Media website was the top priority, so branding and content development had no time to waste.
We quickly got to work with the Lake Group team, engaging in multiple discovery and planning meetings to ensure we captured everything they wanted to bring to life in their new brand and site.
User-friendly site design
Not only did we optimize the site across devices and browsers—and make it easier for visitors to find what they were looking for via a new information architecture—we also made sure to optimize the content management system to make it easy for Lake Group to administer long-term.
THE RESULTS
A truly differentiated presence
Lake Group Media has been established, successful, and well-respected in the industry for decades. It didn't need a refresh to change existing customers' perceptions—those customers already know Lake Group is a strategic leader and true partner. Now, Lake Group simply has a visual identity and web presence that help reflect those qualities to new prospects.
From bold typography, colors and upward-trending visuals, to value-driven content and a more intuitive site architecture, Lake Group's brand and site more clearly communicate its world-class capabilities.
BEFORE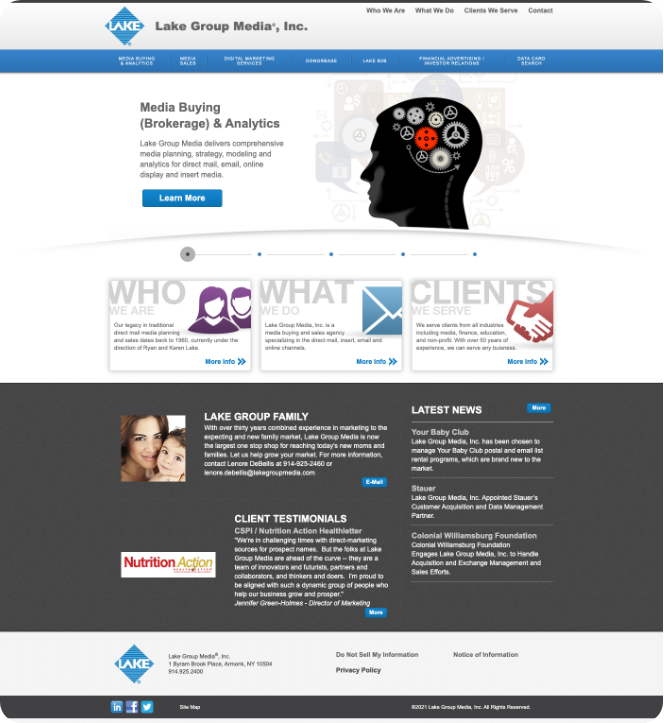 AFTER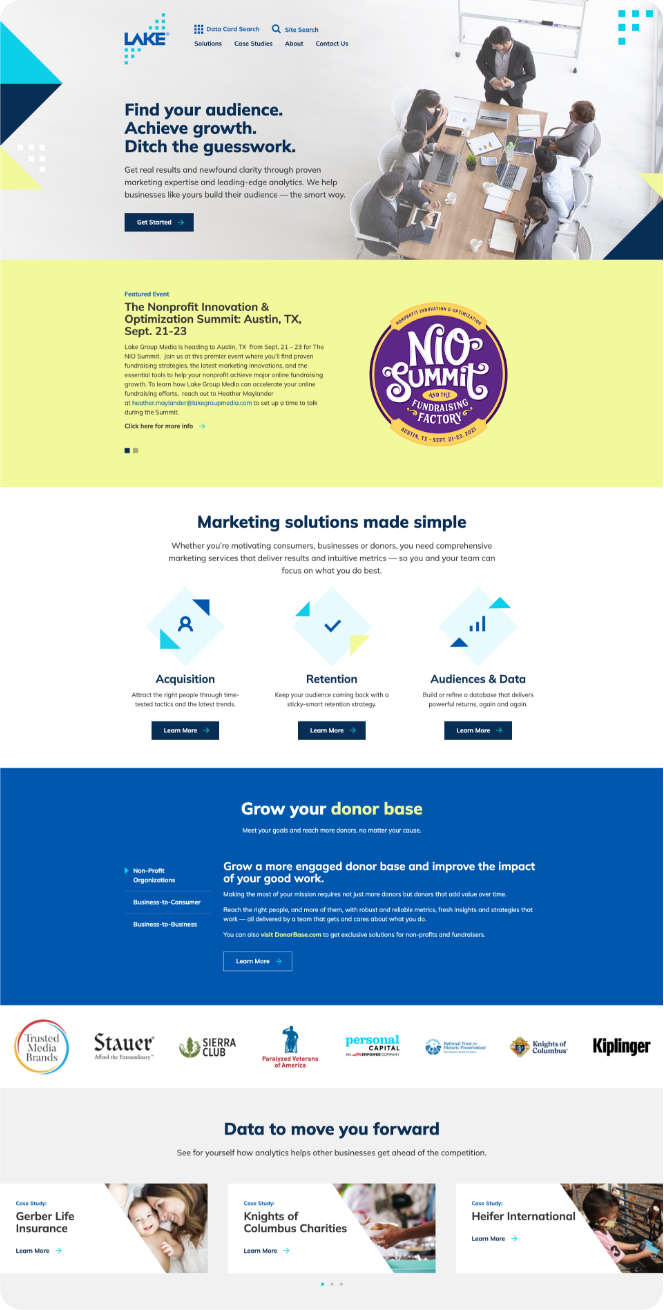 REACH OUT
Take the first step toward a lasting impression
Interested in learning more? We'd love the opportunity to connect. Let's have a conversation about how ABN can support you in both building a brand that lasts and exceeding your business goals.
Join Us Today – Our insight helps your business grow.