CASE STUDIES
Productiv interactive ebook
SaaS management provider Productiv needed an in-depth resource explaining how enterprises could use their product to better manage the growing uses of software-as-a-service (SaaS) applications. Our team of strategists, writers, and designers created one.
THE SITUATION
A new entrant in a growing market
With SaaS applications increasing in popularity across industries, there is a growing market for effective management tools that allow company IT teams to monitor the new applications being downloaded by employees and departments.
As a new entrant in the market with a focus on providing greater data-driven capabilities with its management tool, Productiv needed a way to highlight what made its product distinct from the competition.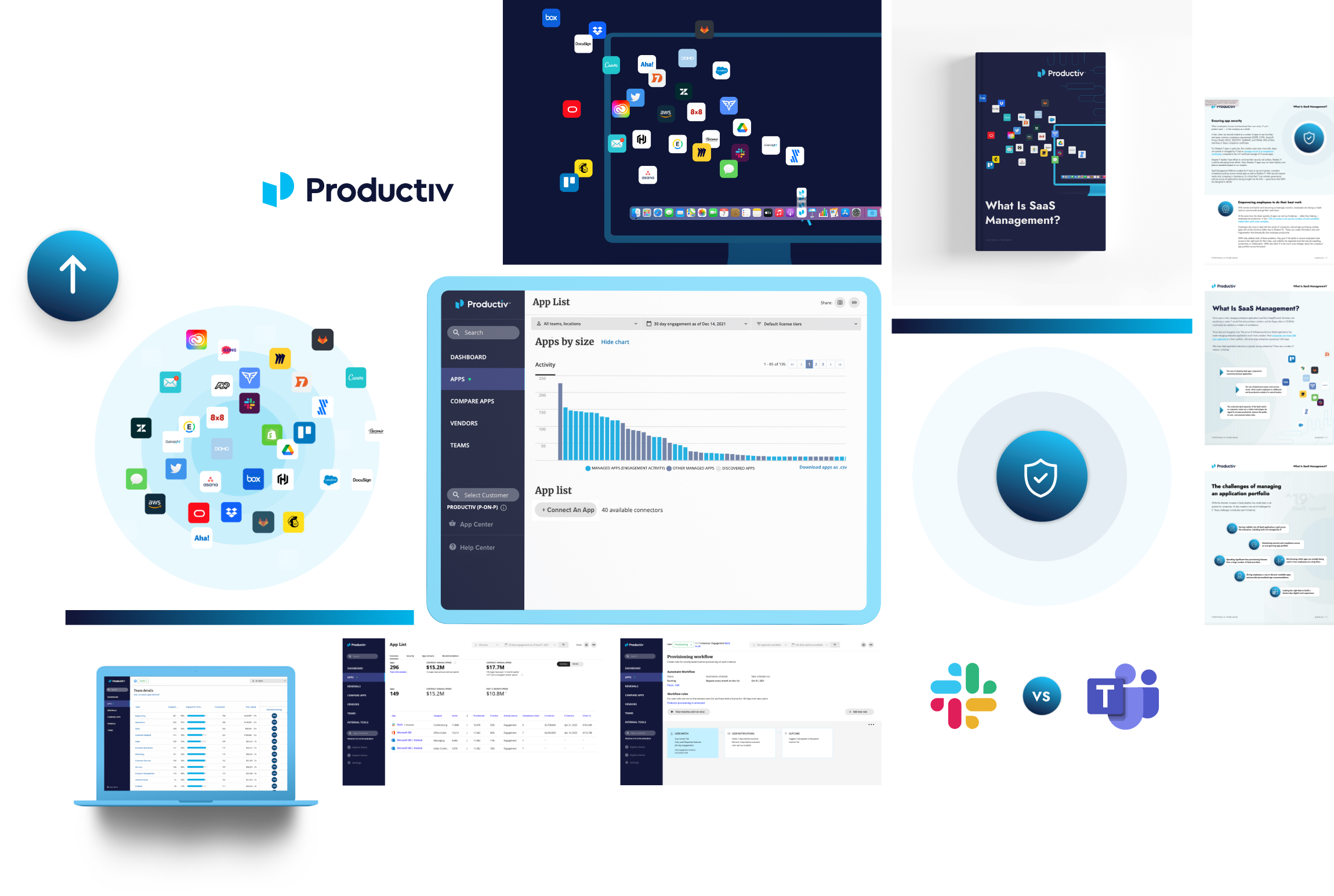 THE SOLVE
A one-stop resource
A Brave New's strategists, writers, and designers created an in-depth Ebook that offered a deep dive into Productiv's SaaS management tool.
The Ebook covered everything from defining SaaS management and the challenge of managing today's enterprise application portfolios, to the nuts and bolts of Productiv's SaaS Intelligence Platform and how it delivers real insights into enterprise applications leveraging high-quality data.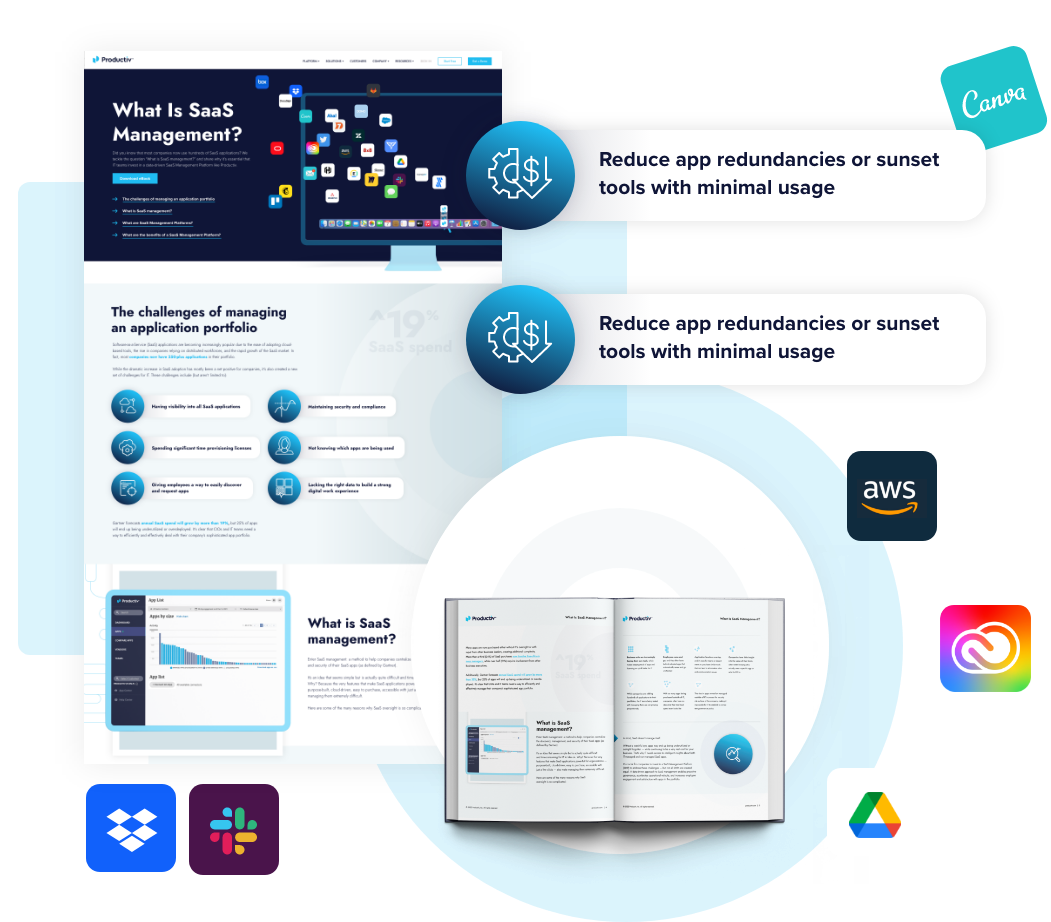 TESTIMONIAL
Populate - The key benefit of a design system is to remain nimble without sacrificing quality or consistency. This is achieved by utilizing predetermined design templates, components, and elements from a web-based library that deliver a consistent brand experience from channel to channel. It also provides the ability to scale quickly and operate in a time-efficient manner that will preserve design resources.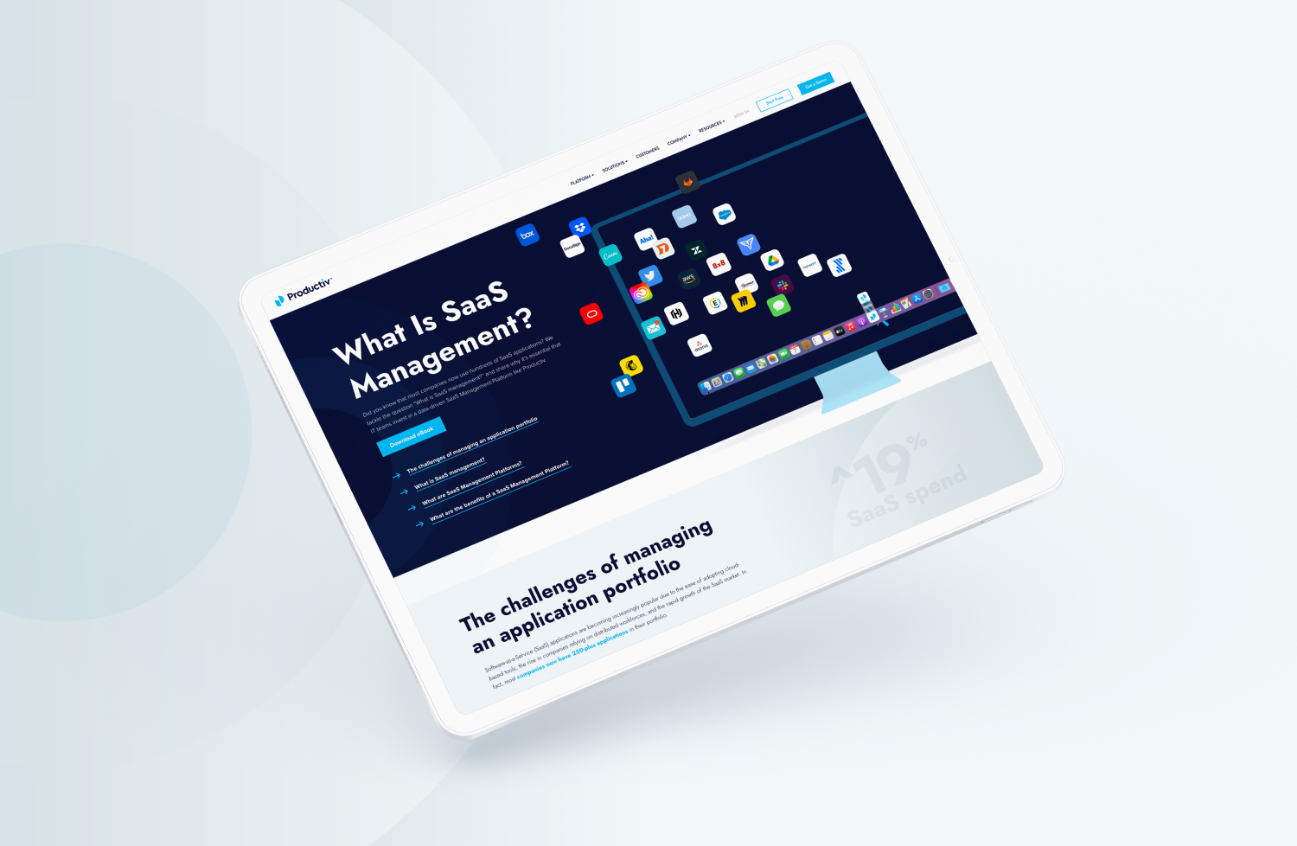 REACH OUT
Take the first step toward a lasting impression
Interested in learning more? We'd love the opportunity to connect. Let's have a conversation about how ABN can support you in both building a brand that lasts and exceeding your business goals.
Join Us Today – Our insight helps your business grow.