CASE STUDY
Vera Whole Health Landing Page Optimization
While driving more traffic is an important part of boosting your conversion rate, sometimes there are opportunities to better leverage the traffic you already have.
THE SITUATION
A Key Landing Page with Room For Improvement
In July 2021, we performed a review of Vera Whole Health's existing landing pages to get a sense of how they were performing and which pages had potential to convert at a higher rate. While many pages were meeting our benchmarks for landing page conversion rates, a core page was converting at a significantly lower rate. We decided to run a test and see if we could create a significant lift in its conversion rate and drive more leads.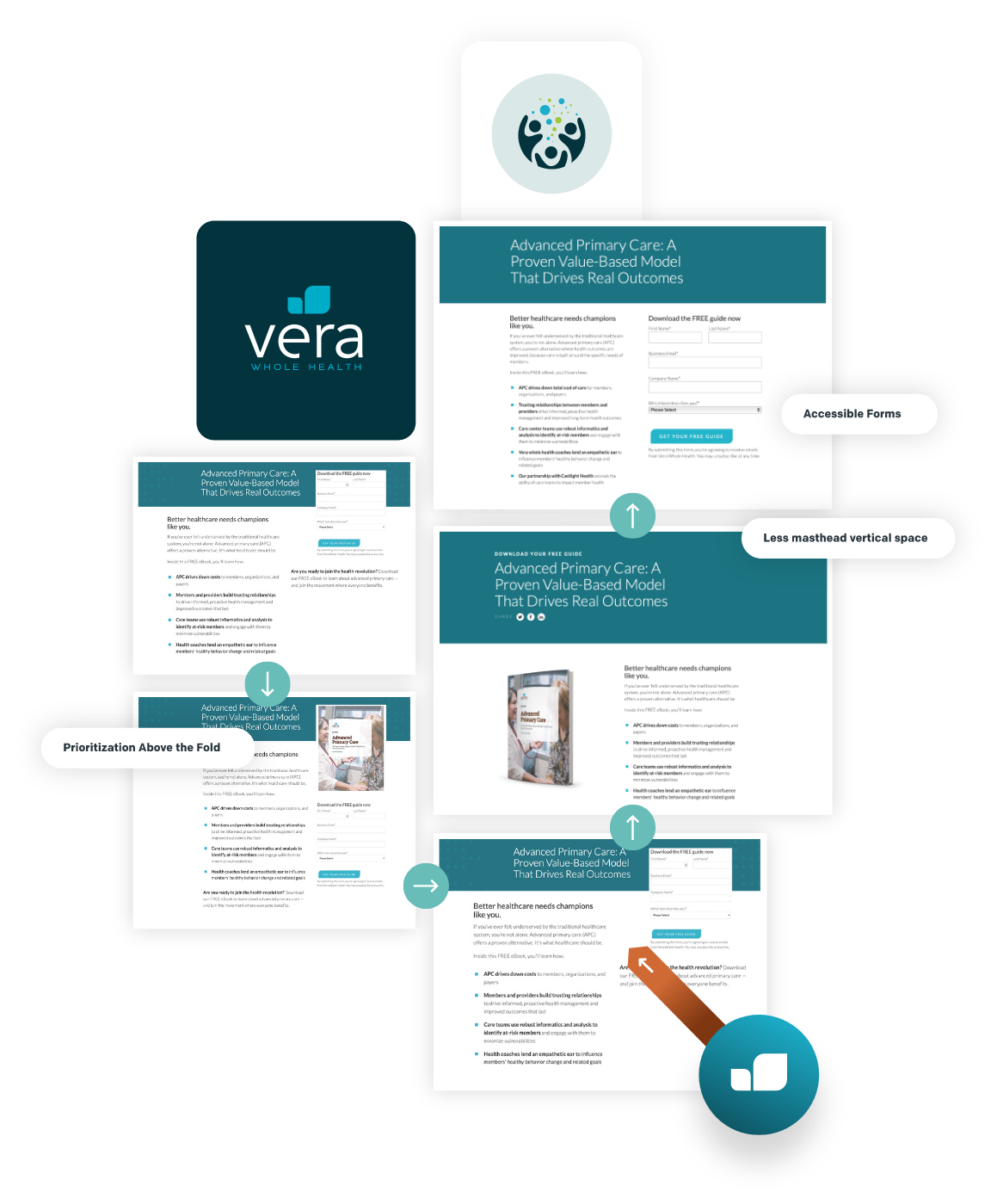 Putting Five Different Options to the Test
Our team used adaptive testing to run a five-panel test. Without integrating any copy updates or changes, we created five different versions of the landing page. Our plan was to run the test and see which layout would ultimately earn the highest conversion rate.

In adaptive page testing, HubSpot uses artificial intelligence (AI) to gradually shift traffic over to the winning version of a landing page, allowing for much quicker results than a typical A/B test. (This also allows testers to create and test more variants.) So, as our test proceeded, Vera's overall conversion rate began to increase.
THE RESULTS
The Same Traffic — More Leads
Over the course of the test, the winning version far outpaced the control page, resulting in an extraordinary 238% increase in conversion rate. When you consider how this improvement will continue to play out over time, it represents a massive uptick for Vera Whole Health.

You'll note that, in the original version of the landing page, an image takes up a large portion of the screen. The form allowing readers to request the resource is not visible without scrolling.

In the winning page, the download form is far more visible and accessible. The h1 is also streamlined, with less text and fewer icons.
TESTIMONIAL
Marketers often assume they need to get more traffic to improve the effectiveness of their programs, but often there are opportunities directly within their control. This kind of landing page testing almost always helps improve results. And, you don't have to spend another single cent on driving more people to your site.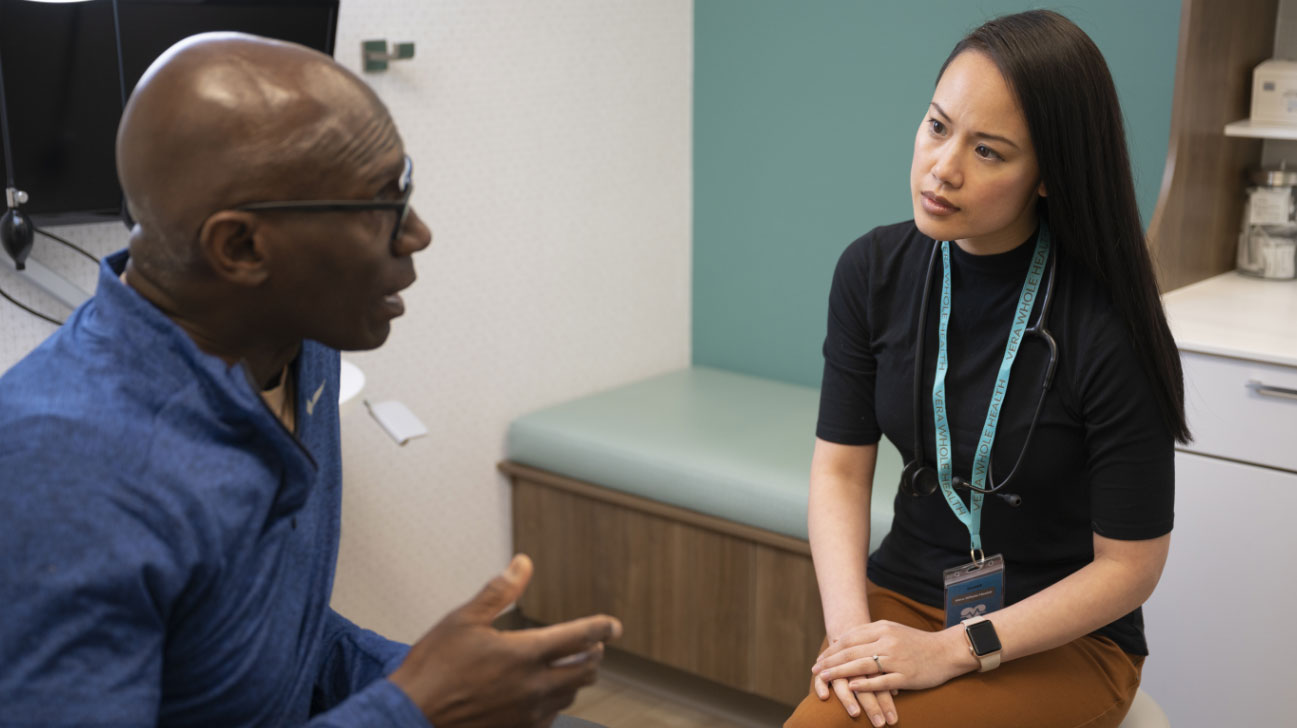 REACH OUT
Take the first step toward a lasting impression
Interested in learning more? We'd love the opportunity to connect. Let's have a conversation about how ABN can support you in both building a brand that lasts and exceeding your business goals.
Join Us Today – Our insight helps your business grow.