CASE STUDY
Cancer Center branding & implementation
We facilitated a brand development and implementation process with Huntsman Cancer Institute (HCI) and Huntsman Cancer Foundation (HCF) to develop a brand that unifies the two organizations around their shared identity, embodies their unique approach & vision for the future, and honors the legacy of their founder.
THE SITUATION
A content planning conversation reveals the need for clarification
Our initial conversations with HCI, HCF, and our agency partner Donlon Agency focused on the need for a content strategy that could align outgoing communication efforts by the two organizations. As conversations continued, it was clear that a content strategy would only be effective if there was a shared understanding of what made the work and mission of the HCI unique, how it connected with the vision of their late founder Jon M. Huntsman, and the organization's growth trajectory for the next years.
HCI has incredibly strong brand recognition in Salt Lake City and the rest of the Mountain West. It also maintains a national profile as an NCI-designated Comprehensive Cancer Center. Another goal of the branding process was to position HCI to stand out from other leading cancer centers across the country.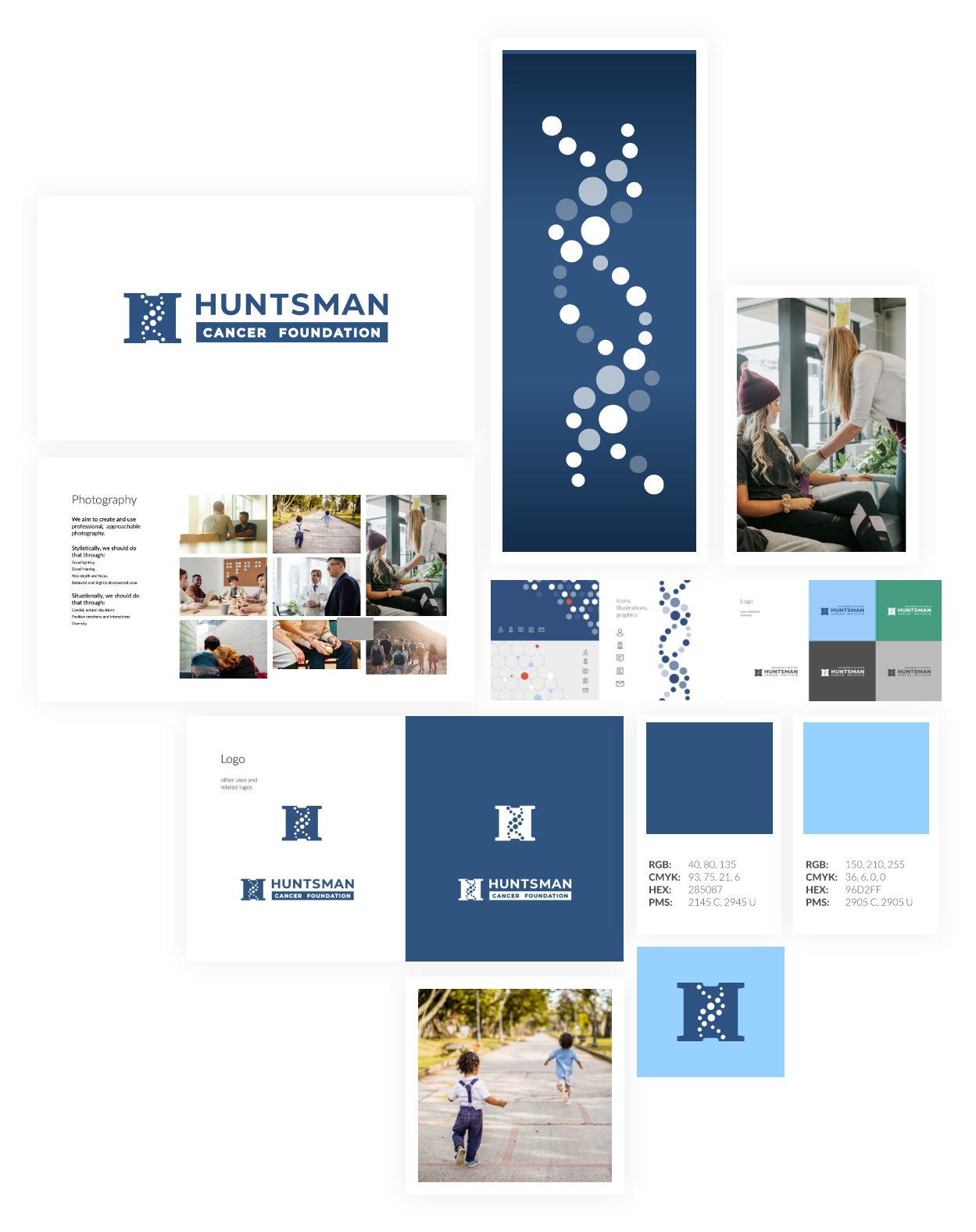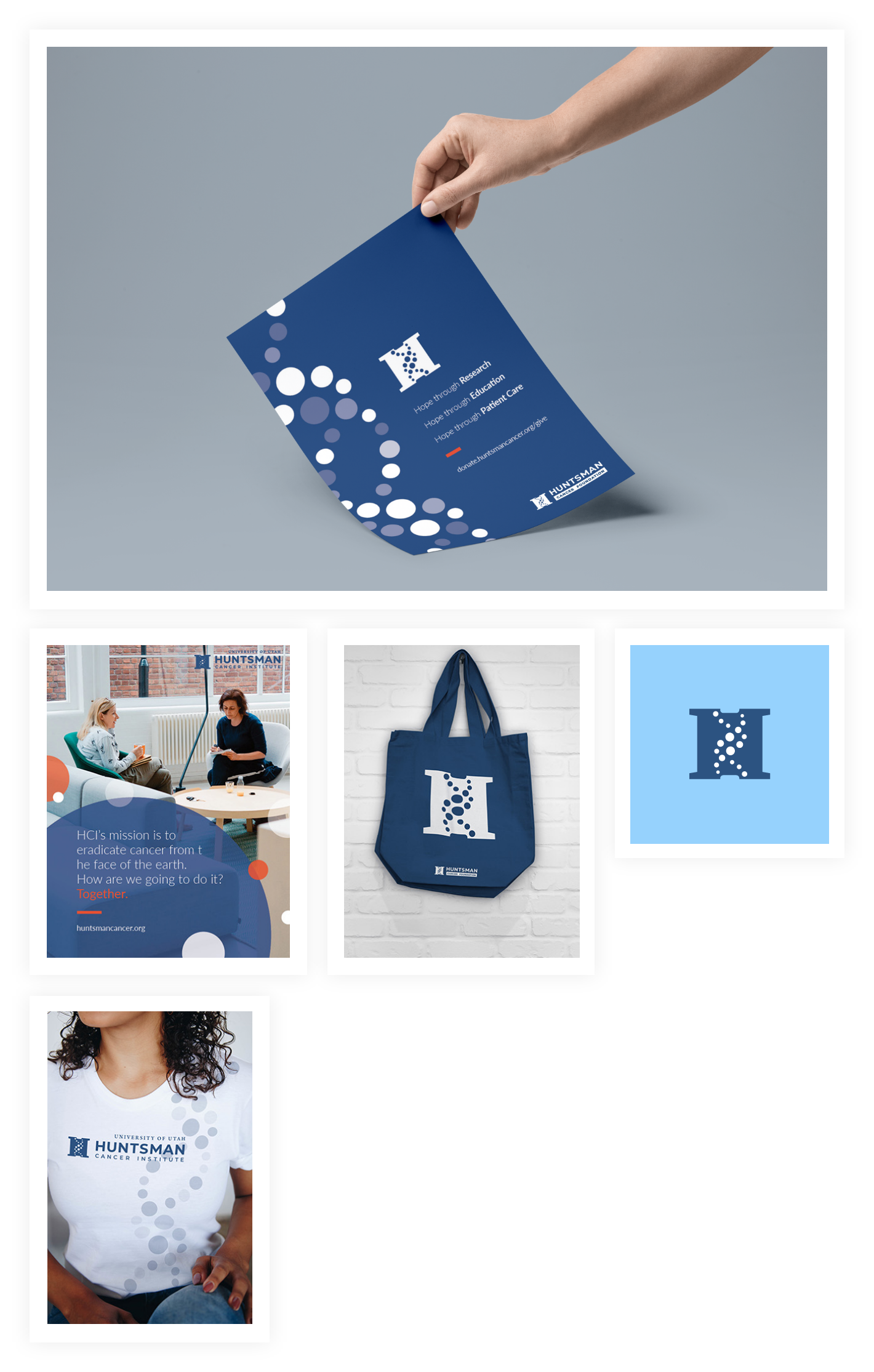 THE SOLVE
Brand development combined with consistent implementation
A Brave New completed a full branding development and implementation process including audience research, brand identity development, visuals and messaging, and a 12-month implementation process. Together with our partners at HCI and HCF, we developed a brand that could carry the organizations forward into the next phase of their growth. Our approach produced multiple key outcomes.
THE RESULTS
A clarified vision for the future along with refreshed visuals and messaging
Throughout the project, we focused on clarifying HCI's unique vision and approach, not creating something new from scratch. HCI is a dynamic organization that approaches its work in a unique way. Our job was simply to capture that uniqueness, bottle it up, and make it possible for everyone within the organization to embody it.
Our approach was similar when it came to brand visuals and messaging. We wanted to build on the substantial brand equity contained in the Huntsman name, their existing logo and visuals, and current messaging, while modernizing and preparing them for the next stage of their growth as a national leader in cancer research and care.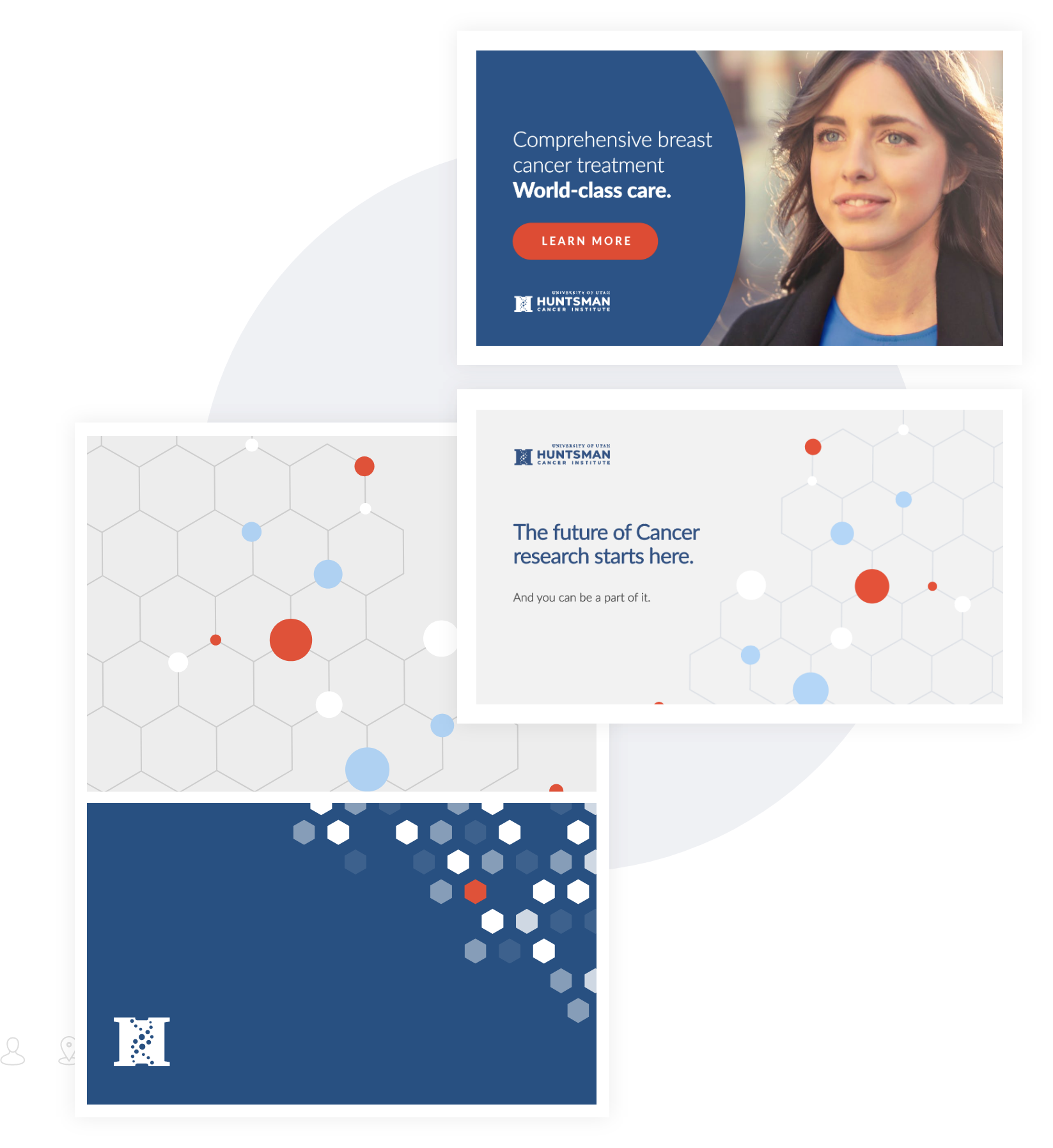 TESTIMONIAL
We wanted to focus on ensuring our brand, and the many ways we communicate about Huntsman Cancer Institute, position our organization for growth while honoring our history and the legacy of our founder. A key priority to our brand implementation was outlining a process that would fully align and coordinate the communication efforts of Huntsman Cancer Institute, and our philanthropic partner, Huntsman Cancer Foundation.
Ashlee Bright
Director of Communications & Public Affairs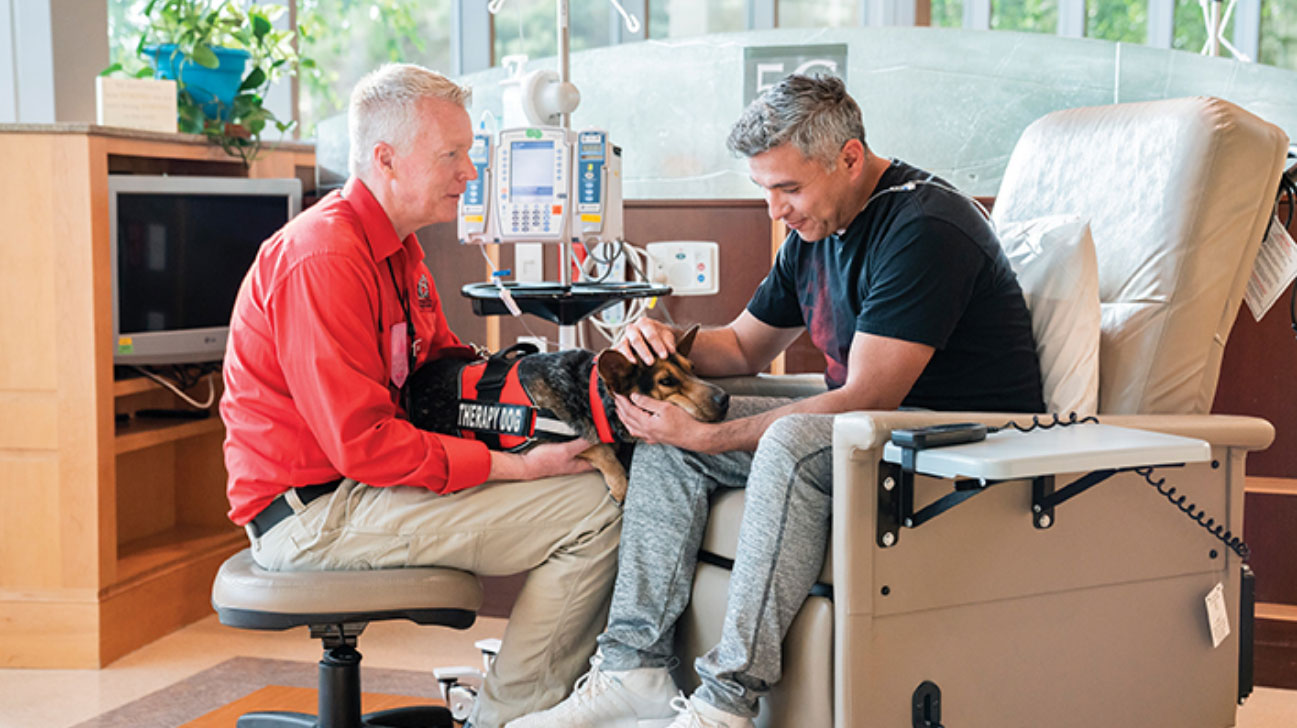 REACH OUT
Take the first step toward a lasting impression
Interested in learning more? We'd love the opportunity to connect. Let's have a conversation about how ABN can support you in both building a brand that lasts and exceeding your business goals.
Join Us Today – Our insight helps your business grow.