TECHNOLOGY
Transform your brand for the better
Conversations about digital transformation, generative AI, and the exponential growth of technology focus on the massive impact these strategies can have on business growth and success. We believe great technology branding and marketing strategy can have a similar impact. Are your ready to get started?
EXPERTISE
Significant tech experience, bold ideas
There are two truths about the crowded tech space. First, there's a ton of competition. Second, it seems like everyone is following the same playbook. We'll help you rethink the playbook so you can win. Leveraging our deep knowledge of the technology space, we'll help you develop a bold brand that your prospects and customers will remember long after you leave the room, or they leave your website.
CASE STUDY
Redapt brand development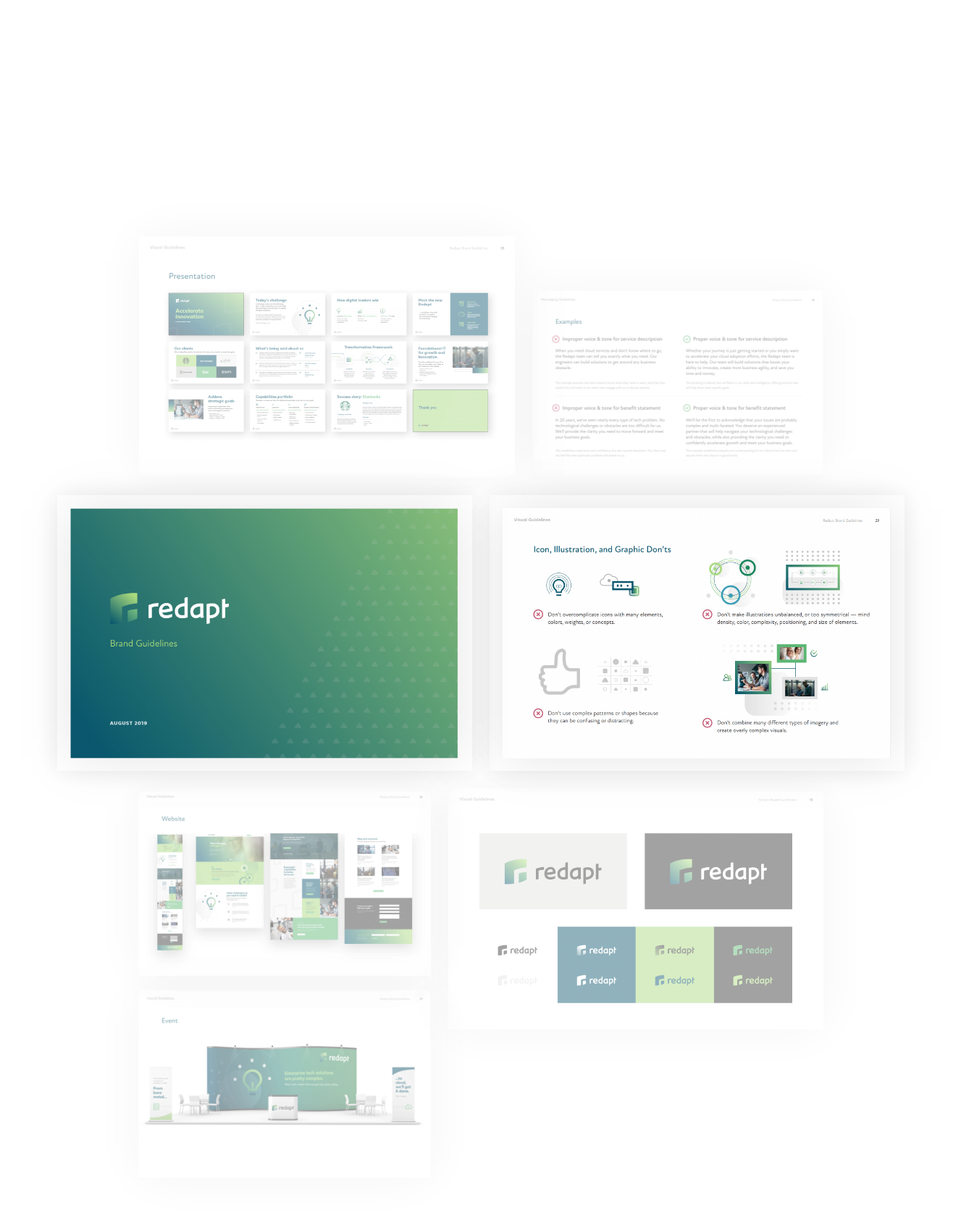 TECHNOLOGY
Redapt brand development
When enterprise technology solutions provider Redapt acquired a cloud services company, they needed a way to move forward with a single, unified brand. At the same time, the company wanted to refresh its branding to better reflect its new trajectory.
Research & brand strategy
Our team conducted a competitive analysis and in-depth interviews with customers, team members, and partners to understand what makes Redapt unique. We then used our collaborative workshop approach to develop a set of brand drivers that would unify their company and differentiate them from their competition.
Visuals & messaging
With our brand strategy in place we moved on to designing a new logo, visual system and strategic messaging that deeply reflected who they are and how they want to show up in the world.
Implementation
With all the building blocks in place we helped them implement their brand (including a new website) in less than 6 weeks leading up to Microsoft Ignite, where Redapt had the opportunity to introduce their brand to the world.
OUR APPROACH
Bringing your technology brand to life
Tech is a crowded and complex space. Brands that stand out will move beyond talking about the features and functionality to showcasing the value they provide in brave and memorable ways.
We take the time to learn the intricacies of your business
Whether you're providing cloud consulting services, launching a transformative new app, or providing a B2B SaaS service, we'll take the time to understand your unique approach and translate it into public facing content that is accurate, smart, and compelling.
We meet your customer where they're at
Our team has experience building compelling brands and marketing campaigns for all types of tech customers and buyers, from engineers to CTOs to executives. We know what makes them tic and can ensure your content resonates with their needs.
We build stunning brand experiences
No matter whether it's a branding project, a website redesign, or a marketing campaign, we create brand experiences that will not only showcase your expertise and drive people to action, but also set you apart from your competition.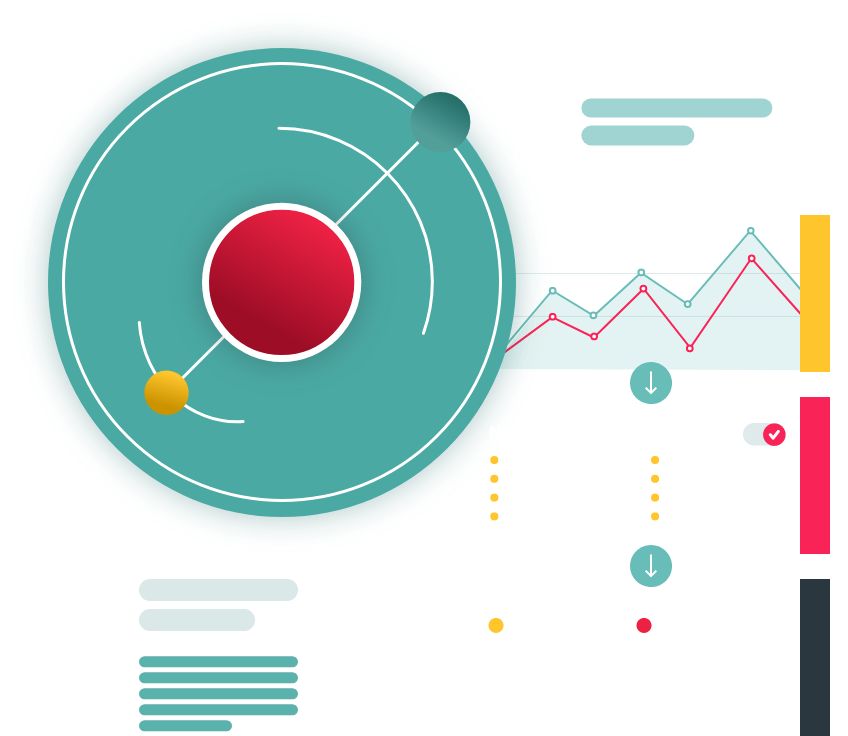 GUIDE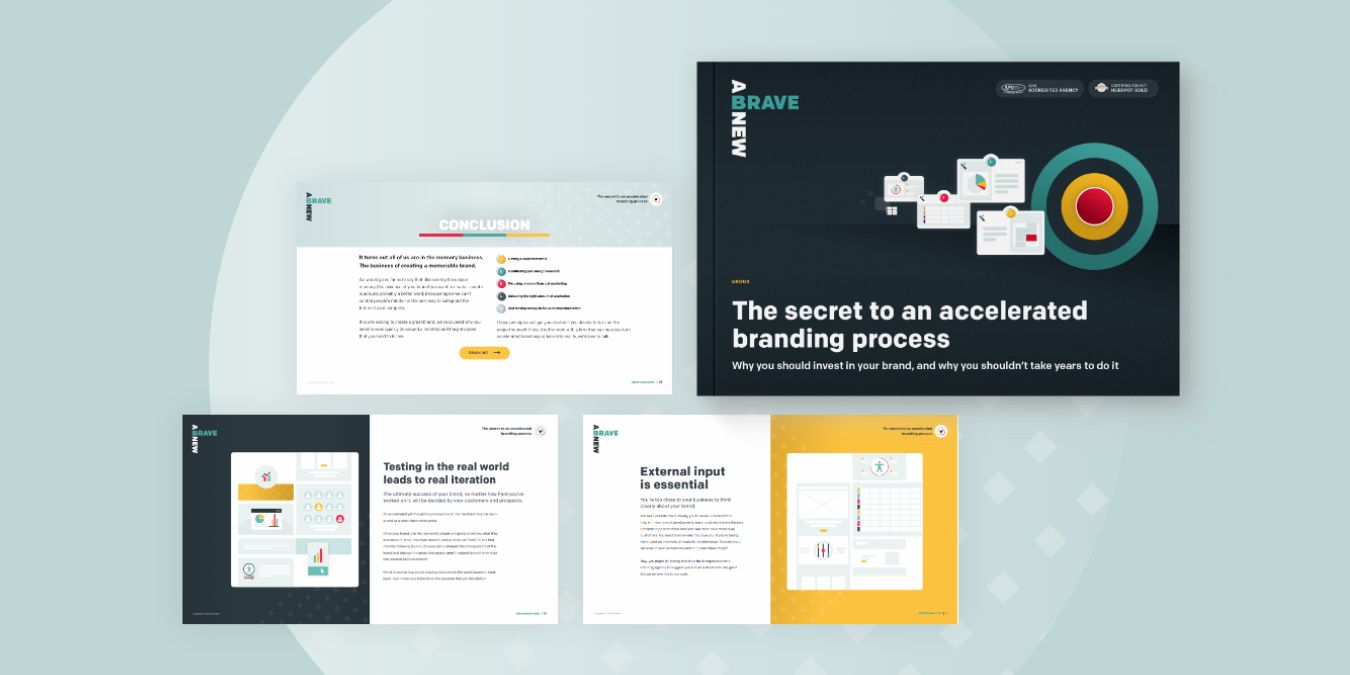 The secret to an accelerated branding process
Explore this guide to learn why you should invest in your brand, and why you shouldn't take years to do it
PODCAST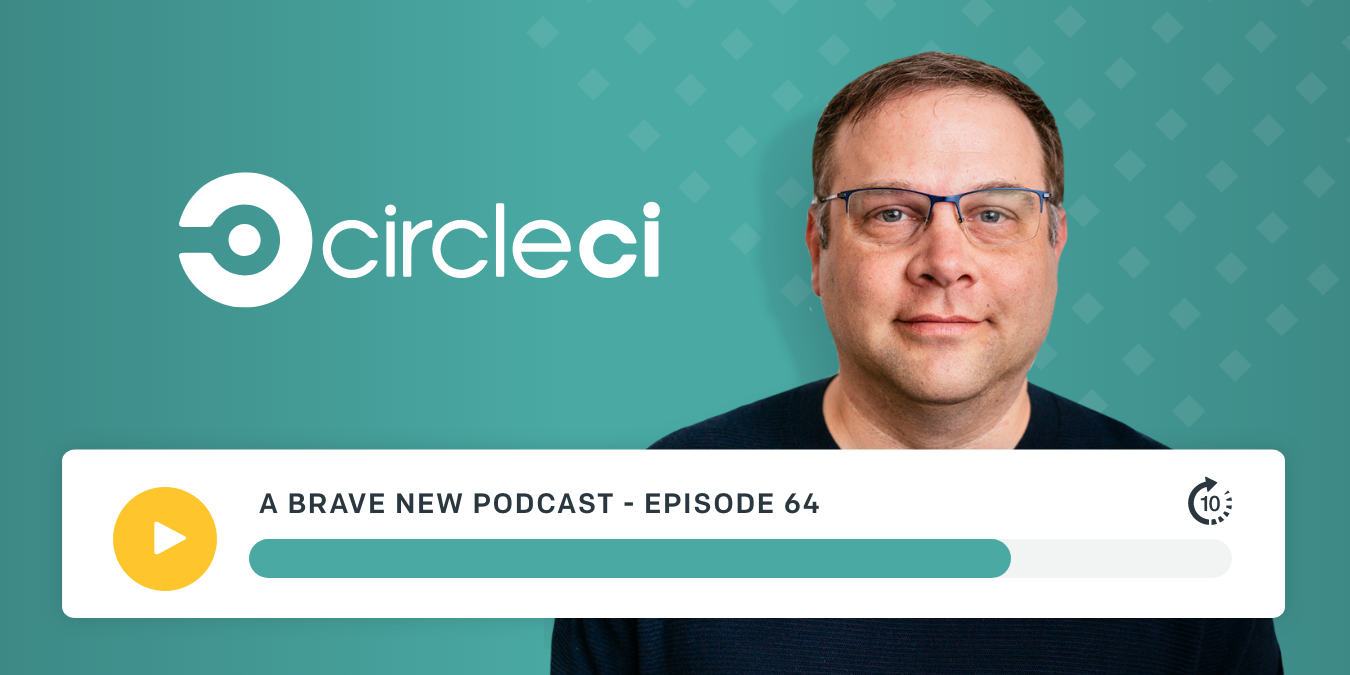 Data-driven marketing with Erich Ziegler
CircleCI's Erich Ziegler (formerly of Netflix and RingCentral joins Josh to talk about the system he uses to drive marketing results.
SOLUTIONS
Strategies to help technology companies solidify market position and drive exponential growth
Brand Strategy
Visual Identity Development
Web Design
Brand Strategy
Building differentiation in a crowded space
In a market where everyone is talking about the latest tech breakthroughs like generative AI or smart strategies like maximizing your cloud spend and workflows, it can be hard to look and sound different from your competition. Our approach to branding uses a workshop based branding approach to identify your unique differentiation craft that into a memorable brand that will safeguard the future of your company and build connections with the right people. Learn more about our approach to brand strategy.
Visual Identity Development
Make bold choices about the visual building blocks for your brand
Your visual identity is one of the primary tools for standing out from your competition. Despite this, in the world of tech there is a constant rush to adopt the same visual trends. It doesn't have to be that way though. Our team will guide you through a visual discovery and help you craft a visual identity that not only reflects who you are as an organization but also exploits the opportunities amongst your competition to build visual differentiation. Our process is collaborative and engaging, because our belief is that the best ideas arise when all of us on the agency and client side are focused on building something together. Multiple minds are better than a few. Learn more about our visual identity development process.
Web Design
A site that will make your brand shine
B2B technology websites need to accomplish a lot of things at once. They must showcase your technology, demonstrate the viability of your product to your customer, and serve as a lead generation hub. If your site is lagging in any of these areas, we can guide you through a strategic web design process that begins with clearly defining what success looks like and ends with a high-performing modern site that will showcase your brand and drive high-quality leads. In the web design process we'll handle everything from strategy to content to design to development, all you need to do is share your vision and provide input along the way. Learn more about our web design services.
GET IN TOUCH
Take the first step toward a lasting impression
Interested in learning more? We'd love the opportunity to connect. Let's have a conversation about how ABN can support you in both building a brand that lasts and exceeding your business goals.
Join Us Today – Our insight helps your business grow.