Heidi Lorenzen is a global go-to-market executive with 35 years' experience driving outsized impact through inspired and profitable business strategies. She empowers companies and teams to adapt to change and leverage it for better outcomes – providing fresh insights for success amid the dramatic shifts, unprecedented demands, and exponential opportunities made possible through technology. She is a sought-after thought leader on topics including socially conscious leadership, global marketing strategy, gender equity, and business expansion and has written on these subjects for CMO Council, Forbes, Salesforce.com, World of Business Ideas (WOBI.com), and Marketo. Heidi was named one of the Top 50 Most Powerful Women in Technology by National Diversity Council in 2021.

In her current role as Senior Vice President of Marketing at Accela, an industry-leading cloud platform for governments, Heidi has helped the business achieve market leadership by guiding go-to-market strategies that deliver 50% of pipeline, 20% YoY increase in share of voice, and significant improvement in NPS.

Prior to Accela, Heidi was Vice President of Marketing at Singularity University where led a team responsible for educating and inspiring leaders to apply exponentially-growing technologies (like biotech, AI, and neuroscience) to create a more abundant future and help address humanity's biggest challenges.

Prior to Singularity University, Heidi served as Chief Marketing Officer at Mark Benioff-backed CloudWords. She also has previously held senior marketing executive roles at enterprise software and technology leaders including Autonomy, Interwoven and Polycom. She began her career in media Taipei, Taiwan, followed by 8 years at Business Week magazine in New York City. Heidi spent a combined 10 years working overseas in Singapore, Germany, Taiwan, and Hong Kong.

Heidi dedicates her non-day-job time to mentoring, advising, and creating the leaders the world needs today.. Heidi is President of the Women Executives Channel Advisory Board, a member of the Board of Directors for the global non-profit Rising Worldwide, executive sponsor of Accela's Diversity Equity & Inclusion Employee Resource Group, and a member of Chief and the Athena Alliance. Heidi is a past Co-Chair of National League of City's Corporate Partners Leadership Council, is a Business Mentor at Bishop Ranch Intelligence Innovation Accelerator and CITRIS Accelerator at UC Berkeley, and was an Adjunct Professor of Business Strategy at San Francisco State University, College of Business.

Heidi earned her M.B.A. in International Strategy from New York University's Stern School of Business and her B.A. in East Asian Studies from Middlebury College, where she learned to speak Mandarin Chinese.


What you'll learn about in this episode:
How important it is to balance being human in marketing and not solely focused on data (although still important)

K

eys to success in building a high-performing marketing team

How to balance the quest to drive results with building a magnetic brand

The value of being focused on purpose in addition to profit

and how that can inspire and uplift teams
Additional resources:
Transcription:
Intro:
Welcome to A Brave New Podcast. This is a show about branding and marketing. But more than that, it's an exploration of what it takes to create brands that will be remembered and how marketing can be a catalyst for those brands' success.

Josh:
I'm Josh Dougherty, your host. Let's dive in. I'm excited to welcome Heidi Lorenzen to the podcast today. Heidi is the Senior Vice President of Marketing at Accela, which is an industry leading cloud platform for governments. But she also brings a lot more than that.
She has over 35 years experience in really driving out-sized impact through inspired and profitable business strategies. She empowers the companies and teams that she works with to adapt and change and leverage it for better outcomes. She's a sought after thought leader on topics like socially conscious leadership, global marketing, gender equity, and business expansion. And she's written on these subjects in a host of places, including the CMO Council, Forbes, Salesforce.com.
So, I'm really pumped to get into this conversation. She's going to explore, I think we'll explore some concepts like making sure you have purpose infusing your end marketing. Making sure your marketing is human. Making sure that you're not just focusing on MQLs, although really important. But focusing on how to connect with the people that you're marketing with, even if you're in the B2B space.
It's going to be a really rich conversation. And so let's dive in. Hi, Heidi. Thanks so much for joining me on the podcast today.
Heidi:
Hey, Josh, thank you so much. I really appreciate it. I love the premise of your podcast very much.
Josh:
Awesome. Well, I'd love to dive into the conversation a little bit here by having you share a little bit about your story with our listeners. Tell me a little bit about your career path and where it's taken you. I think it's super interesting.
Heidi:
Thank you. Yeah, sure. Well, I've had a very global career. I think it's one of the things that stands out. And I should say, I didn't set out to pursue marketing, actually. I was thinking more of diplomacy or media early on. But, I guess knowing your audience and communicating effectively are transferable skills to marketing.
So, I actually did start off in media. My first job was editor of Five Trade Publications in Taipei, Taiwan. So right out of college, I started my global tour. And then I went to business school. And after that I was at Business Week for almost nine years. And this was the early 90s. I bring this up, it's pretty interesting, because at the time, we were focused on things like special advertising sections, and CEO forums, and membership groups. Things that are table stakes for media companies now but back then, it was actually innovative.
So, that really gave me an insight into the world of marketing, even though I wasn't a marketer per se. And then Polycom was actually my first foray into technology. And the first time I actually had marketing in my title, I headed up Asia Pacific Marketing in Singapore.
And then Polycom brought me to the Bay Area so I could do for them worldwide, what I did in Asia. And then that launched me into tech for the next 20 years at Interwoven and Autonomy and some other technology firms. And one of my favorite stops on that tour was Singularity University. I think that says a lot about me and what matters to me as well.
Singularity is an education platform that helps executives and entrepreneurs understand the crazy pace of technological change and how to leverage it for good. So it was this mission-driven, tech forward company. And now I'm at Accela, another kind of mission forward company that offers software to state and local governments to help them better serve their residents.
Josh:
Awesome. I love your background because you did so much before marketing, and I think many of us fall into marketing as we go through our careers. My background was in studying history in Latin American studies. I never imagined that I would dive into doing marketing and branding for a living.
But over time we learn. And I think the other thing that's exciting about having a conversation with you is having that 20-year background in tech, you've been able to weather and thrive really through a bunch of transformations. Thinking back 20 years ago to what technology was, is kind of shocking.
Heidi:
Exactly. Yeah. No, it's been vastly different. I mean just Polycom as an example, I joke that it finally took a pandemic to do my job of driving adoption of the use of video conferencing. I spent many years on that, and now everybody just lives on it. So lots of shifts.
Josh:
Totally. Yeah. Well, tell me a little bit about Accela and what you're focused on now. What's exciting you about the role, and what you're working on?
Heidi:
Yeah. Well, essentially it's quite rewarding to be at Accela. We are focused on helping state and local governments digitally transform and talk about shifts. So while in the private sector, there has been a lot of focus on migration to the cloud, and digital transformation is kind of like a 20-year-old topic. For governments, that's not the case. They're kind of the last bastion of offering their services and operating and connecting with their residents digitally.
And so it's super interesting, it's a big opportunity, and it's a super interesting time to be with them. The pandemic has only accelerated that drive to be more digitally savvy. And they also have access to unprecedented levels of federal funding that will allow them to actually reset how they're operating. So it's a super, super interesting time to be working with them and partnering with them on this journey.
And so my team in particular is, at the highest level, is focused on a balanced mix of broad education and highly targeted pursuits. And the education is so important, not just for awareness of Accela, but for some of the things that I was just mentioning. So the government has to change a lot. They've really got to leap frog from where they are now.
And change has been particularly hard for government. They're not known for moving fast and driving hard on innovation and change. And even five years ago there were some government agencies' IT departments that had a no cloud policy. And so just in a few short years, there's been a radical shift. So you can get a sense of how fundamental the education component of what we're doing in marketing is.
And then on the other hand, we're very focused on being highly targeted in our outreach. Now, ABN of course, is popular among marketers everywhere right now and rightly so. But for the government sector as an audience, it's an especially effective technique because number one, there's a finite set of government agencies. Right?
Josh:
Yeah.
Heidi:
You want to make the most of the market that you have. And they all have a very, very unique set of needs, both based on either their communities or their IT strategy or their tech stack. And some of them just believe they're very, very special and snowflakes. But they truly are unique, and we need to be able to communicate to them in a way that's relevant and addresses their specific needs.
And one more thing, we actually just finished our customer conference. So that's a big thing that we're working on. It was our first in person since 2019, and it was really welcomed heartily by our customers, there were about 800 or so present. And it was the right thing to be in person. And I think it really rejuvenated both our employees, as well as our customers.
Josh:
I've been to a couple in-person conferences for the first time. I mean, obviously, I think my first one was back in May for the year, but there's no substitute. We all did the digital conference beforehand, but having a chance to connect really in person, talk through things. You lose all of those, I think, side conversations that you would have when you were in person before. So really glad you got to do that.
I'm super fascinated by your company because I agree, dealing with government or running into government websites or government experiences, you can tell the need for acceleration of that transformation. So I think you're doing really important work.
But one thing that I didn't expect when we were having our conversations prepping for this podcast, was you talked about how your software is actually helping governments operationalize equity. I know that's a super important thing since Black Lives Matter, since George Floyd, there's an increased awareness of the need for focusing in on equity. But can you share how your software is helping people actually put things into practice where they can actually live out equity as an entity?
Heidi:
Yeah, sure. And it's not that our software is designed to do that. It's a happy circumstance that it's-
Josh:
Totally.
Heidi:
It can do that. A government's job is simply to serve its residents. And if they're not doing it equitably. If they're not ensuring that all of their residents have access to the same services, or have the same opportunities, or have the same kind of thriving environments, then governments aren't really doing their jobs. So equity is really, really fundamental. And at the conference that I just mentioned, I moderated a panel with customers as different as Baltimore and Salt Lake City.
Josh:
That's a little bit of variance there.
Heidi:
Exactly. Their realities are really, really different. But it's as hard, equally as hard, surprisingly for them. But what kind of unified their story is they share that prioritization of equity as a lens that all governments have to look through. And they're focused on driving that across all of the departments.
But what's interesting to me, and this is where it comes to Accela, and this is why we held the panel on it, is that years back, as you say, the conversation was more of a conceptual one, if you will, with George Floyd's death sparking an intense focus on it. But what we're seeing now in dealing with our customers is that IT departments are actually being asked to help operationalize it, make it real.
So for me, that's very encouraging because it means real action is being taken and it's moved beyond dialogue to operationalization. And so, given that our software actually helps deliver services digitally, so online, just that alone can somewhat level the playing field.
Many of us don't think about how hard it is for members of some communities to be able to get to City Hall, whether it's accessing the transportation, or getting childcare, or simply being physically able to do it. So just offering services online, that in and of itself is a baseline.
But more than that, our software can track data for things like how many business licenses have been granted to minority-owned businesses? Or is blight a bigger issue in this part of town versus that part of town? And once the data is surfaced, that can help cut through what may be some political issues of how to address issues that could make communities a more pleasant place for people to live.
Josh:
Yeah. Excellent. That's super fascinating. I'd love to transition. I think something I'll try to segue a little bit, but you talked about how once data is revealed, you can make actual decisions to change. And so I want to shift to thinking about your experience as a marketer. You've been doing this for a long time.
And reflect back a little bit as people I think are newer in their careers, the data, they see all the data or all the decision points as equal. And it's hard to prioritize what are the most important things I need to pay attention to as I'm running my marketing program?
Now I'm going to ask the impossible question of you, to you, as you reflect back on all your experience and what you're doing now, what are those key things that you're paying attention to as you're running your program today? That you think would be valuable to others to think about?
Heidi:
Yeah, sure. So my first reaction to that question has nothing to do with data. In fact, it goes back to just not forgetting that you're marketing to humans. That all of your messaging, all of your emails, all of your ads, they're ultimately reaching humans. And what I have noticed since marketing has gotten very measurable and very data driven, things that we could only dream of back in the early 90s.
But in becoming so focused on metrics, a lot of marketers I've seen have lost sight of the importance of creating that connection with your audience. And being valuable to them and ideally even evoking an emotive response. I mean, that was what the Mad Men focused on, in an area that was bringing out that emotive response. But that still holds true. And we now just have this benefit of being able to track everything that we do.
And so to your question about is there a set of data that is most important? I kind of back it out from what are we ultimately trying to accomplish? And for almost every company on the planet, at least a portion of it includes revenue.
Josh:
Yes.
Heidi:
So what marketing has brought in, is that ultimately affecting revenue? That's kind of first and foremost. And then from that, you back out on all the other data points, so that you can see what are the leading indicators of that?
But this balance of the art and the science, if you will, of marketing is just so important. And I've borrowed a phrase from finance, but have given it new meaning. And I refer to the PE ratio. And rather than the financial term, I refer to it as Picasso to Einstein ratio. And so that is the art and the science, and it's making sure that you keep both in check. Don't get so focused on the metrics that you're losing sight of where you're actually going. But also don't just get so excited about your creative and not actually see if it's working. Right?
Josh:
Yeah.
Heidi:
So it's really that balance that together makes all the difference. And then I would say another thing that comes to mind that is simple in thought, but sometimes challenging to execute, but it's super important. And that is to understand where whoever you're marketing to, is on the journey with you. And to make sure that touch points, not just within marketing but even across the company, are coordinated.
The worst thing is to have a brand new customer without even the ink being dried on the contract, get an email asking them to buy something more. Or to have the support department sending out a communication about some technical issue and then marketing coming in over that as if nothing happened. So it's being very mindful of their experience and where they are. And thinking beyond just marketing and all the touch points that a company has.
Josh:
Yeah, I think the things that you say, like you mentioned are so simple, but they're so hard for many of us to achieve. So I like that you bring that up. I think that's what you get, some clarity and distilling when you've been working on this for a while.
And I love that you talk about the humanity of things. Because people I think in B2B often assume we're selling to these faceless machines. But here you are maybe government, a non-exciting industry maybe to be in, but it's all real people that you're building real connections with. Who see themselves as doing super meaningful work. So how do you connect into that?
Heidi:
Exactly. And that was actually something that's come out in some brand research that we just did recently. Our customers are just really, really motivated by the impact that they're making. They're really tied to the communities that they serve. Their kids are on little league. All the community activities are just really, really important to them. So they care a lot about their communities. And if we're ignoring that when we're talking about our technology, it's not going to resonate.
Josh:
100%. So the other thing that I'm sure you've had a lot of experience with is building marketing teams. So I imagine this being human with people, all those things, falls down into that area as well. But can you share a little bit about what have been the keys to success in building a high-performing marketing team for you?
Heidi:
Yeah. And that has evolved as well over the years, as marketing has shifted. And I think about marketing organizations a little bit about how I was just describing the customer journey and being mindful of each stage of the journey. And thinking about my team, who's responsible ultimately for which stages of these journeys?
And then insisting on no silos within marketing. So making sure that the customer is the compass, and that across this journey, we're telling a holistic story. So that's kind of one piece that I've found just really helps me think through the organizational design and structure. And ensure that we are literally moving people along the funnel.
We're engaging them at the outset, we're converting them into looking more into us mid funnel. And then even when they're talking to sales and sort of later stage, we're still right there making sure sales has what they need to have the right conversations. That we're creating the air cover to keep us top of mind. So just making sure that that is covered.
But the net is, as you were saying, the human piece is really what matters on a marketing team. It's where it all happens or it doesn't. So one thing I would say is, "Don't settle." Get the absolute best talent that you possibly can and then retain them. That's part of your job as a marketing leader. As much as there's a bazillion other things to focus on, if you don't get the people part right, then nothing else really moves the way that you're envisioning that it could.
And part of that is bringing out the best in individuals. That's something that I feel really strongly about. And I'm not one to say, "Okay, here's this box and now we're going to squeeze you in here." I look at the individual and notice the different talents that they have and make sure that we're optimizing their strengths for the benefit of the company, for the benefit of the customer.
And it's particularly interesting in marketing because, as we were just talking about the PE ratio, you've got marketing teams now that have probably the broadest span between hyper-creative people on the one end and then hyper analytical on the other end. And a data scientist and a graphic designer obviously have very different brains, and yet they're equally part of the success. And we need to make sure that they're doing the best they can, and they're able to communicate with each other. So that's also a key.
And I also think it's important to think about people beyond the marketing team. It's classic that everybody's a brand ambassador, and that is true. Everybody is a face somehow to the customer. And how does that fit in overall? Whether it's a formal customer touchpoint or just informal. Thinking about that more broadly and the impact that culture ultimately has on your brand?
Josh:
Yeah. I think all those are really good words of wisdom. The retention one is a good reminder to all of us, especially as we've, I think, struggled through that altogether probably over the last year, two years. It's been really hard to retain people. But I think the wisdom of how do you be creative to keep this talent here once you have it? Is really valuable.
So I want to shift the conversation to something that I think is really important, and you've talked a little bit about it through our conversation as well. But this is around how brands stay relevant and meaningful to both their customers and their employees? When we really, I think everyone is existing in marketing in a loud and hyper-saturated echo chamber at times today.
So when we first were speaking about this, you talked a little bit about how, and you mentioned this earlier in the podcast, about how focusing just on MQLs when you're trying to drive growth doesn't really work. But you also need to have a brand that has a strong pull or a magnetic pull. I'd love for you to unpack what you mean by a magnetic brand and how you think about that?
Heidi:
Yeah, well, in short, I love the word magnetic because it literally portrays what you're trying to create with a company. You want to draw people towards you. Another phrase I use a lot is pull people into your orbit. And that makes it easier. If they're coming to you, everything is easier for sales and marketing. And by the way, the efficiency, the financial efficiency of the marketing operation is that much more effective when people are coming to you. Versus you pushing a rock uphill and trying to drag people in.
And so in order to create that pull, the things that create that pull are, first of all, to have, to I think stand for something. Have a strong mission, have a strong purpose. And also just being really, really valuable and useful to people that you're marketing to. And so when I say, "You don't want to just focus on MQLs." That's not to say that that's not a very robust function and-
Josh:
Totally.
Heidi:
And is massive. It's that strong tactical execution of MQLs that needs to happen. Whether it's getting the right list segments. Or the marketing mix, the choice of tactics that you're using. But if you're just constantly doing the push, you're not going to get that inbound, not going to get that pull.
And that's the overlay of that, that's important. It goes back to striking that balance between delivering pipeline for sales—hat's obviously not negotiable—but with brand differentiation, brand equity, brand meaning.
Josh:
Yeah. Who do you think is doing that really well? Do you have a couple brands that come to mind as you think about brands that are doing that well today?
Heidi:
Yeah, and what I'm always particularly interested is finding B2B ones.
Josh:
Same.
Heidi:
Because they traditionally have not been known for being very magnetic. They're not like the Patagonias of the world or the Tom's Shoes who lead with purpose on their sleeves.
So on the point of being incredibly valuable, one company that I've always kept an eye on as a marketer in particular, is HubSpot. They just pull people into their orbit because they have so much content that they put out that is just incredibly valuable. They practice what they preach.
They're all about driving inbound and they know putting great content out there. And they actually, so it's very practical what they're doing. But they talk about how they believe that they can grow business with a conscience and succeed with a soul. That's their words. And that it's that kind of inbound pull.
Another company, and this is a partner of Accela's, so I've had a really good inside view of this, is Microsoft. And if you think of Microsoft a couple of decades ago, it probably would not top your list of one that you think is magnetic. But they're putting so much effort into ensuring that equity is a big focus of theirs. And they have a number of initiatives there. They're focused on helping people and businesses reach their full potential with technology. So that's what drives them.
And then another one that is also I think doing a really great job of bringing purpose to the fore is HP. And actually two companies that I've worked for both subsequently have been acquired by HP, kind of missed that boat.
Josh:
You need to be around just at a slightly different time?
Heidi:
Yeah. But they have a higher mission around calling themselves the most sustainable and just technology company in the world. I mean, that's what they are striving to be. And that speaks both to the environmental as well as the social side of purpose. And those two are obviously inextricably linked. And so I just love that they're bringing that together.
Josh:
Yeah, I love all three of those examples. We're HubSpot partners as an organization, so I've had a lot of exposure to them. And I'm continually blown away by their commitment to not only their education, which I think is second to none in the marketing space. But they're, like you said, not only talking about diversity, about building a company with a soul, but living it out with the practices that they put into place as an organization. With the leadership that they put in place, all those things. So it's a pretty cool organization.
I have to look into Hewlett Packard or HP a little bit more because they aren't someone I follow as closely. So now you've inspired me to do a little more digging myself. So that's cool.
So I know in the past you've had CEOs, CROs thank you for holding that branded demand gen in equal balance. I think that's hard because a CRO is always coming to you and saying, "But what about, where's my pipeline? Where's my deal flow?" Because that's ultimately what they're reporting up to a board for and to a CEO for.
How do you achieve that balance or build that buy-in with that type of leadership? That both are super valuable, even when they're trying to just report on, they're trying to hit their numbers? But how do you build that balance in?
Heidi:
It's not easy and it takes bravery, which is one thing you focus on with your podcast. So the reason that they ultimately thanked me is because they didn't see the value at first, but I stood my ground, and they ultimately did. And ultimately what proved it, if you will, was kind of the exponential growth, the add on effect of having stronger pull. That just as I was saying before, increases the efficiency of the marketing, the operations, the marketing tactics that you're running.
And one thing that I also always do is I break down my budget, not just in kind of line items like ads or whatever. I break it down into the goals that it addresses. So my budget has these segments. And that actually helps communicate the so what of what I'm doing. And so that kind of top line that we've been talking about, brand, that's really about awareness and education. Pulling people in, getting more in-bounds, creating the accelerator effect on the conversion rates of MQLs.
And so that's one little trick, is just to put it, show them where I'm investing time and money and why. But even so, they'll often look at that pie chart I created in my budget and say, "Well, why don't you have more in demand gen?" Right. And the narrative is always around trying to create more efficiency out of that demand gen investment, and building those relations and those connection points with customers.
So it ultimately makes sales conversations easier. It reduces costs, so CFOs like it too. And ultimately, I think too, it's better for customers. And I think they, I know they do appreciate that. So I think that's kind of standing my ground. There's a little bit of trust, but it's also just being very transparent around why I'm doing it, how it's worked in the past, and bear with me.
Josh:
And I also heard about telling stories with your numbers versus just letting them be a list of numbers. Right?
Heidi:
Right.
Josh:
So you're actually telling a little bit of story about the value.
Heidi:
Exactly.
Josh:
We talked a little bit about how the role purpose plays in marketing as you were talking about Microsoft, HubSpot, HP. I'd love to talk about how purpose can inspire and uplift a marketing team too.
So you guys, or your organization, sounds like there is that purpose behind what you're doing. You're very focused on making the world a better place, in addition to being successful as an organization. How does the purpose of Accela inspire or improve the performance of the team or your marketing organization that's working for you?
Heidi:
Yeah, I think it's twofold. There's the internal impact and there's the external. And we're all reading about quiet quitting and burnout. And it's just a little bit harder for a lot of people, or a lot a bit harder for a lot of people right now. Inflation, the list goes on. And so to have that extra inspiration of why you're doing what you're doing with your career, and how you're spending the majority of the hours of your day, excuse me, it's just extra inspirational.
I think for people, it gives them that motivation and that kind of extra pull. And though it reaches out to the audiences too, and just again helps make marketing that much more efficient, as I was saying. And think back to 2019, so this was right before the pandemic. And I don't know if you remember this, but the business round table, they actually signed a declaration, this is a group of 200 or so CEOs, they signed a declaration of purpose over profits. It was like-
Josh:
Oh, yeah, I do remember this. Yeah.
Heidi:
Creating a shift in how we think about business. So it's profit to what end? Is the way I think about it. And then there were all sorts of studies published right after that. It links purpose with stock market performance.
And the Association of National Advertisers even voted brand purpose as the marketing word of the year that year. And all with good reason, for all the reasons that we've stated. So it has an impact internally, which creates a higher-performing team. And it's what consumers, whether they're B2B buyers, or B2C consumers, it's what they're expecting from companies now.
Josh:
Yeah, I agree. Cool. Well, as we close out the conversation, I want to ask you a little bit about what your superpower is? So it's a question I ask everyone that's a little bit corny. But I think it's interesting to hear what kind of that special thing that you think you do that helps set you apart from others? Or that maybe doesn't set you apart, but it's a superpower. You feel like you're able to use it for good.
Heidi:
Yeah, well thank you for asking that. And often we don't see our superpowers because if they come easily, you think, "Oh, that's no big deal." And I've actually asked, and one of the things that I've been kind of called out for, is what I alluded to when I was talking about teams, is bringing out the best in people and brands.
I see the potential, I see the potential of the people, I see the potential of brands in a way that maybe some others don't. And I am just so focused on just making the most of all of them. And so I think that that's part of, that obviously helps with leadership, and I think that's part of just really good marketing. Is seeing that ultimate potential and then breaking it down into steps to get there.
One other thing that I learned about, probably about a year ago is adaptability. And right now, again, studies are showing that adaptability, both for people and companies, is the strongest indicator of success just because of the rapid pace of change. And I actually have been tested, as Sheldon would say on Big Bang Theory, and I'm literally in the top 3% of adaptability.
So that I think has served me really, really well as I've gone around the globe. And adapting to different cultures, adapting to technology shifts, adapting to market shifts. So I think that's another one.
Josh:
Yeah, it's such a powerful combo that you shared because I think of the best marketers are trying to catalyze, turn potential into reality, and then they're willing to shift right as they need to shift. So I think it probably speaks loads to how you've been able to build such a successful career and have such a great impact on many organizations.
Heidi:
I've also been told I put the Zen in Lorenzen.
Josh:
There you go. Helping people relax at the same time. It's amazing. So I'd love to close out by asking you, how do people keep up with you? If they want to hear about what you're doing, what you're working on, what's the best forum for that?
Heidi:
I would say certainly LinkedIn. I'm quite active there. I love connecting with people there and I love sharing their content. I love sharing my own views there. So I'd say that's probably the best.
I also am President of the Women's Executive Channel Advisory Network, and otherwise known WECAN. And we have a blog. We put out a lot of really great content there, and that also reflects a lot about what I think about. And then of course the Accela blog as well.
Josh:
Cool. We'll put all those in the show notes so people can find you there. Thanks so much for the conversation. It's been a really rich conversation. I appreciate your emphasis on making sure we're thinking about humans and thinking about purpose as we're going about our work.
Because I think we get so caught up in the technology and the data side of it, that it's nice to have a conversation where it says, "Let's step out and keep those things as important, but also remember the other half of the equation."
Heidi:
That's right.
Josh:
So-
Heidi:
Good. That was a pleasure.
Josh:
Yeah, thanks so much.

Outro:
Thanks for listening to this episode of A Brave New Podcast. Go to A Brave New.com for more resources and advice on all things brand and marketing. If you enjoyed this episode, show us some love by subscribing, rating, and reviewing A Brave New Podcast wherever you listen to your podcasts.
A Brave New Podcast is created by A Brave New, a Branded Marketing Agency in Seattle, Washington. Our producer is Rob Gregerson of Legato Productions.
OCT 11, 2021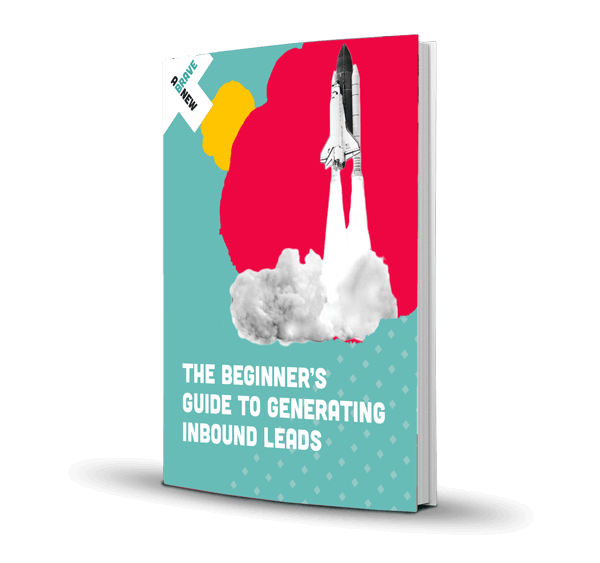 The Beginner's Guide to Generating Inbound Leads
Marketing doesn't have to be painfully intrusive, like getting yet another telemarketing call right when you sit down to dinner with your family.
OCT 11, 2021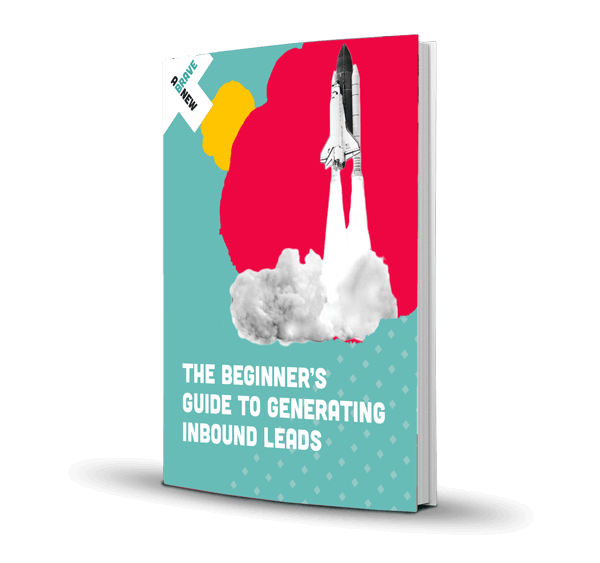 The Beginner's Guide to Generating Inbound Leads
Marketing doesn't have to be painfully intrusive, like getting yet another telemarketing call right when you sit down to dinner with your family.