Jack Foster is the VP of Marketing at WorkRamp, an all-in-one learning platform doing a lot to innovate in the space of corporate learning. She recently joined me on A Brave New Podcast to offer her insights on community building, branding and demand generation, and more.
At the start of our conversation, I asked Jack to share a little bit about her story—her career, where it's taken her, and so on.
"I've been in tech for the last 15-plus years," she told me. "I cut my teeth at a large enterprise company, and by the time I left there I was in my first leadership position managing the North America marketing team for the business unit."
After a couple of years at other companies, including SurveyMonkey, Jack landed at WorkRamp where, she says, the goal is a lofty one.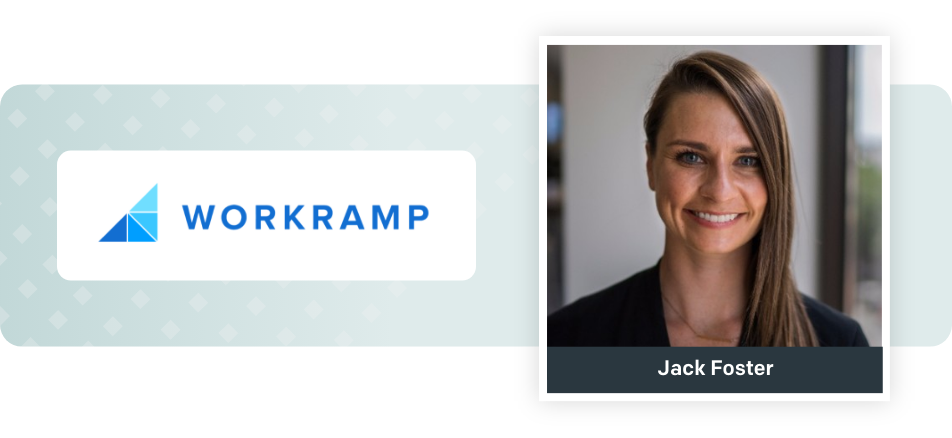 "We are out to build the best learning brand in the world," she told me. "And, so, when I think about our goals in marketing, our North Star goals, we've really been focused on a couple of key areas. The first is to redefine what the Learning Management Systems (LMS) mean for a company."
"The second," she continued, "is a big focus on building community. At WorkRamp's core is a belief in being really strong customer advocates and building strong customer relationships. And that matches well with our third area of focus, which is making an impact with our marketing."
Of course, building a community so you can make a real impact with your brand is easier said than done.
"At WorkRamp," Jack said, "one of the things we started to invest in a couple years back was a program where every single customer that signs with us is invited into what we call our VIP Customer Community. It's a Slack group that customers are invited into so they can ask questions on best practices, how we are approaching challenges, and what our priorities are. It's a great way to keep the relationship very open, since customers can Slack us at any time and get quick answers."
The exclusivity for customers doesn't end there, according to Jack. "We conduct product release events on a quarterly basis where our customers are invited to come get a sneak peek of what we're going to release. It's an opportunity to hear from our CEO and other leadership members, and there's so much enthusiasm that we've started building on the events more this year."
On the content front of marketing, WorkRamp continues to be focused on the power of learning. "We are still going out telling the story around why companies should invest in learning, why it's so critical to their business, and more. We've seen so much success with our content strategy, so now it's all about building. Traffic to our blog, for example, has grown 1000% year over year."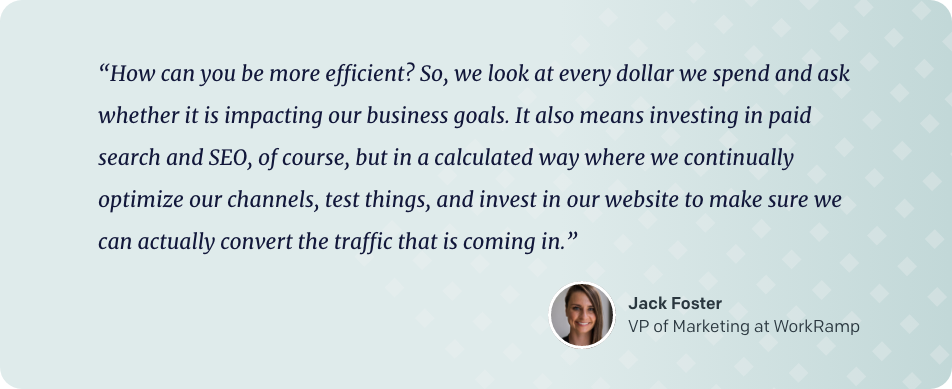 Success doesn't mean remaining static creatively, however. "We are figuring out how we can continue to invest in our blog," she said. "We've started to invest in video to tell more of our story, we're thinking of starting a podcast … it's all about different ways we can really bring our story to life so people can interact with our content and get it in whatever form is best for them."
Pivoting to the topic of demand generation, I asked Jack where she was focused and how she approached sitting down with her executive team to justify a marketing program."
"It's all about efficiency," she said. "How can you be more efficient? So, we look at every dollar we spend and ask whether it is impacting our business goals. It also means investing in paid search and SEO, of course, but in a calculated way where we continually optimize our channels, test things, and invest in our website to make sure we can actually convert the traffic that is coming in."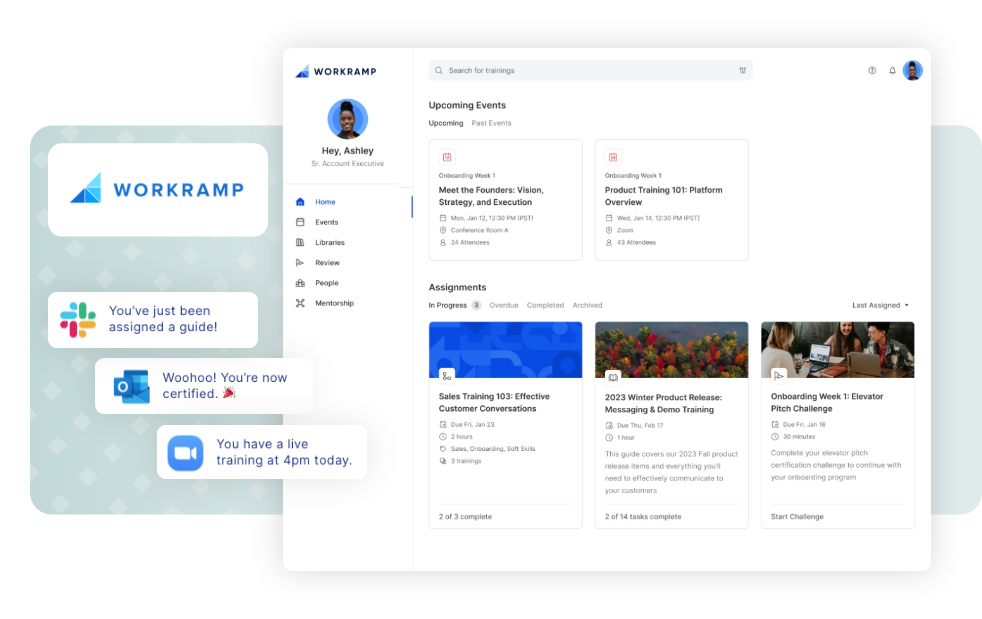 As we closed out our conversation, Jack made an important point about marketers in general. "I think, sometimes, marketers might stop at, 'Oh, I created a lead. That was my job.' But a big part of my team's job is actually partnering with our revenue and sales organization. Are we looking at all the different conversion points? What can we do to optimize the handoff? It's all about maximizing opportunities across teams in order to be successful. That's definitely front and center for our demand gen team."

My thanks to Jack Foster for the great conversation. You can learn more about WorkRamp at the company's website. And as always, to hear my full conversation with Jack, subscribe to A Brave New Podcast.
Don't miss out, get Brave News now
Join the ABN community and be the first to learn about trends in inbound marketing, branding, and web design.