Kris Kelso is a Keynote Speaker, a two-time entrepreneur, a Professional Certified Coach, and is the author of "Overcoming The Impostor: Silence Your Inner Critic and Lead with Confidence". Kris has worked with hundreds of entrepreneurs, business owners, and their leadership teams as a coach, facilitator, and mentor. He is the Dean of Entrepreneurship at the Professional Christian Coaching Institute, an advisor and instructor at the Nashville Entrepreneur Center, and is a contributing writer for Fast Company Magazine, Yahoo Finance, and The Nashville Business Journal.

Kris has founded multiple companies and has served on the boards of directors of several non- profit organizations. He lives with his wife and three teenaged sons in a suburb of Nashville, Tennessee.
What you'll learn about in this episode:
What is imposter syndrome?
Why it typically presents itself in high performers
How imposter syndrome can weaponize our unique gifts as people against us
How to recognize the difference between imposter syndrome and a lack of capabilities
Three specific shifts in thinking that can help marketers combat imposter syndrome so they can be bold, decisive, and creative in their work.
Additional Resources
Transcript
Josh Dougherty:
Welcome to A Brave New Podcast. This is a show about branding and marketing. But more than that, it's an exploration of what it takes to create brands that will be remembered and how marketing can be a catalyst for those brands' success. I'm Josh Dougherty, your host. Let's dive in.

Hello, and welcome to the podcast and to the show. I'm so excited to have you on with me today. Today, I'm joined by Kris Kelso. Kris is a keynote speaker. He's a two-time entrepreneur, and he is a bestselling author. He really has a great business mind and a great teaching mind. He's written for Fast Company Magazine, Yahoo Finance, and he's coached and taught entrepreneurs in six out of seven continents. I think that you're really going to appreciate the conversation we have because we're going to talk about a topic that is really, I think, near and dear, maybe in a bad way, to many marketers' hearts, to people who are building brands, and that's imposter syndrome. We're going to talk about what it is, how it inhibits us from being our best selves, and then how we can overcome it and silence our inner critic and lead with confidence. I think you're going to really enjoy the conversation, and so without further ado, I want to bring Kris in. Hey, Kris, thanks for joining me.

Kris Kelso:
Oh, you're welcome, Josh, and thank you for inviting me on. I'm looking forward to this.

Josh Dougherty:
Awesome. Well, as we dive in, obviously we've gotten to know each other over the last year or so, but I'd love for you to share your story a little bit and tell my listeners about your career path, where it's taken you, all that.

Kris Kelso:
Yeah. Well, I'll try not to take up the entire episode on my career because it's been a twisty, windy sort of storyline. So I spent a couple of years in the music industry in my late teens and early twenties, and then transitioned to technology. So in my early twenties, I was a software developer, did a lot of programming and business intelligence stuff for mostly a large healthcare company that I worked for. And after almost a decade of that, I had this moment where, for most of my life up to that point, I had very clearly said to people I had no interest in being an entrepreneur or business owner.
I didn't want the risk or the headaches or the challenges with things like taxes and employees and just dealing with all that stuff did not appeal to me at all. And one day, it's as if I woke up and a switch had just flipped and suddenly nothing else made sense to me except going out on my own and starting my own business. And so I did that and it seemed out of nowhere to a lot of people, but years later, my wife told me that she always knew I would be an entrepreneur one day, from the very beginning.

Josh Dougherty:
That's amazing.

Kris Kelso:
She could just see that in me when I didn't see it in myself. And I think looking back, it was sort of in my blood, in my DNA, but I was pushing against it because I only really saw the downsides. So in my early thirties, I started an IT consulting firm sort of taking what I knew and applying it to other companies, and it turned out very differently than what I intended. But I built up a fairly successful IT consulting firm. We did everything from design and build data centers to what I called IT turnarounds, where we would go into a large company that had a dysfunctional IT department and sort of whip it into shape.

And then after several years of doing that, I co-founded a second company that was a technology platform built for the healthcare industry because I had a lot of experience there. And I ran that for a few years and then started to make another pivot in my career and got away from running businesses and began to focus more on helping other business owners do some of the things that I did, which is kind of where I am today.

Josh Dougherty:
Nice. I love this kind of constant evolution that you see in your career of taking that next step and maybe not the expected step, but listening to your gut when it was time to do something.

Kris Kelso:
It really has been a journey of following my curiosities and my interests and learning along the way and figuring it out as I go. And that has created some really interesting openings for me.

Josh Dougherty:
Yeah, awesome. Well, I know we got to know each other through Heroic Public Speaking and both working on keynote speaking, and through that I got excited about the concept of what you spend a lot of time speaking about. And you've written your book, Overcoming the Imposter, which is how to overcome imposter syndrome. What does it look like, why do we all struggle with it, and then how do we move beyond it or address it, I should say? So I'd love to dive into that a little bit and hear from you about why you think it's such an important topic to talk about at this moment.

Kris Kelso:
Well, this topic for me came out of my own experience having changed careers a couple of different times, having shifted my focus more than once. And in particular, a big part of my story is that I never went to college, so I don't have any college degree. And when I started my first business, I had no formal business training or education to rely on. I just had to go figure it out. And I remember going to a large bookstore when I started my first company, I just literally went and bought a stack of books covering whatever I thought I needed to know to run a business, contracts and finance, and marketing and sales and how to scope a consulting engagement. And I just read a bunch of books and started trying to apply what I was learning.

And those first few years especially, I had this nagging persistent fear that one day somebody or everybody was going to figure out that I really didn't know what I was doing, that I was just sort of making it up as I went, and I wasn't qualified to be this business owner, this entrepreneur, this consultant, and that if that happened, it would all come crumbling down around me. I would be exposed as a fraud, which of course I've now learned is what imposter syndrome is, that fear of being exposed for not truly knowing what you're doing or being qualified. At the time, I didn't know that that was a thing. I didn't know what to call it, but I had that inner critic that so many of us have in the back of my mind saying, "You're at risk. You don't know what you're doing. You've got these people fooled. They think you're an expert and you're not."

And so then fast-forward years later, after I had run two companies and learned a ton along the way, I learned one day about this thing called imposter syndrome, and it was like a huge weight lifted off my shoulders just to know that that's a thing. That psychologists have identified it, that lots of people struggle with it, because I thought I was the only one that ever felt that way. And as I started to dig in and really try to understand it because I wanted to counteract it for myself, and I also wanted to be able to help others as I started to realize how prevalent this really is. And as I began to talk to other entrepreneurs I knew and some of my clients as I transitioned into coaching and leadership development work, I just got this response from people that told me it was a very widespread and prevalent issue, that it's a very common occurrence.
And here's the real interesting thing, is that statistically it tends to be more prevalent among high achievers. So it's actually a sign that you're a driven, ambitious person when you encounter self-doubt, when you struggle with those feelings of maybe I'm not fully qualified to do all the things I'm trying to do. And so that was a real revelation to me. And that journey of studying it and talking about it and getting feedback culminated in me writing a book on the topic during the pandemic of 2020, actually. I wrote this book and then published it in 2021.

Josh Dougherty:
Yeah, it's kind of amazing because I was smiling as you're talking. As an entrepreneur myself, I had all those feelings. I joke with people that I started my agency because I knew just enough to be able to succeed, but not enough to be able to actually do it or not enough to know all the barriers I was going to walk into that I would have to work through. And so I think that's a familiar journey for many of us, and I think it is in the marketing world as well, as we transition to think about our audience of who we're talking to, a lot of people who are maybe CMOs, directors of marketing, that sort of thing. We all are living, I'll put myself in that category, in a world of constant change, right?

AI is edging into work, technology is changing. You're trying to figure out how is your audience shifting and how they're consuming your message, all those types of things. And to a really real extent, most people, maybe you have a marketing degree and many people do, but they're self-taught, right? Because they have to relearn what they're doing every six months. So I'd love to hear some of your thoughts about, for this specific audience, why do you think this is such a relevant topic? I agree that it is, but I'd love to hear your thought process on where you think the relevance lies.

Kris Kelso:
Well, this has been one of the fascinating parts of this part of my journey. So in the spirit of continued learning and exploring, I wrote this book and published it, and the book primarily talks about entrepreneurship. A lot of the stories are entrepreneurial. It's written with the sort of typical small business owner in mind. But what's been fascinating to me is all of the audiences, all of the types of people who aren't necessarily entrepreneurs that this has resonated with. And I've had everybody from fighter pilots to school administrators to banking executives, just all kinds of people tell me how powerful this is. But one of the segments, one of the markets that really has grabbed a hold of this has been the marketing community. And so I've been invited to speak at some marketing conferences, and I just got off a call with a marketing agency owner right before this recording.

So whenever I see something like that, I see a pattern, I see a trend, I start to dig in and ask why. Why is this resonating with that audience in particular? And what I've noticed is that in marketing, a lot of times there is no right answer. There is no perfect solution. There's not a single choice that is the right choice. There's a bunch of options, and some of them are going to be more effective than others. Some of them are, you might even say, more right than others, but you can't ever quite know that you've nailed it. And furthermore, as you pointed out, the landscape keeps changing. Marketing is such an evolving and growing industry and area. And if you stay the same, if you figure out a solution and then just decide to sit with that and build a career on that solution, you're going to lose out really quickly because that solution will become ineffective before too long.

So if you contrast it against something like accounting or finance where the general rules of gap accounting have not changed dramatically, there's minor tweaks, but they haven't changed dramatically in decades. And yet, the rules of the game in marketing, boy, they are always a moving target. And so I think that marketers in particular can fall into this trap of feeling like, well, because I don't have the exact answer, because I can't confidently say that, "Yes, I have got it nailed, and I can guarantee results every time, and I know the formula," because I can't do those things, maybe I'm not qualified. Maybe I'm not legit or able to do what I claim to be able to do.

But in fact, what I've learned, Josh, is that the ability to figure things out in an uncertain area is a really valuable skill. And that the key, I think, is to develop your confidence based not on the fact that you have all the answers, but based on I have a track record of figuring out the answers. And there's a new set of answers to be figured out, but I can do that. I believe I can do that because I've done it before, not because it's the same as what I've done every single time.

Josh Dougherty:
I think it's all about letting that deep down, that feeling of, I mean, it's kind of an uncertainty, but you walk a fine line between feeling like, I can't do this because I don't know what I'm doing, or saying, like you said, letting the constant evolution fuel how you approach your work and how you think about problems. So I'd love to hear a little bit about your thoughts around the line between imposter syndrome and not having the capabilities to succeed. Because I think one time I've heard you speak like two months ago, three months ago maybe now, you spoke about there's a difference between thinking you don't have the capabilities and actually not having the capabilities. How do you discern between those two things?

Kris Kelso:
Well, so let's talk about the definition of imposter syndrome. In the core definition, it's that you doubt your capabilities despite the evidence to the contrary. You doubt your success or you question your success despite the evidence. So first of all, I would say, and this is going to sound harsh, if there's no evidence that you're successful or capable, then you may not have imposter syndrome, you may just not be successful or capable yet.

Josh Dougherty:
Oh, yeah. You just need to have a dose of reality and accept that, right?

Kris Kelso:
Yeah. So not every bit of self-doubt is imposter syndrome. Sometimes you're just starting out or you haven't established that track record yet. But when you are dealing with true imposter syndrome, which is that everybody else seems to think I'm successful, and the evidence around me says that I'm qualified, but I think it's all phony, I think it's all a fluke. I feel like I've fooled them or I've gotten lucky. And so you have to make an objective look at the evidence. And I want to include in that, this is something that one of my executive coaches years ago helped me to realize, is there's a difference between self-esteem and self-efficacy. And he explained to me that self-esteem is, number one, it's largely emotional. It's how you feel about yourself, and our feelings are fickle, our feelings are unreliable, and so we can't base confidence on that self-esteem. But self-efficacy is different because it's an honest assessment.

It's a look at your track record and your history and what can you derive from that? What can you surmise from looking at your track record to apply to your current situation? So for instance, I've started several different businesses, and each time I try something new, I can look at the situation and say, "I've never done this before, therefore I'm unqualified to do it." Or I can look back on my track record of starting several businesses, of trying new things, of learning on the fly, of figuring it out. And I can say, "I'm a learner. I have the experience of learning new things. And so even so, I'm trying something new right now, and I may not have evidence that I can do this thing, the evidence is that I've done many other things for the first time."

Josh Dougherty:
And you're good at being someone who does first things, right?

Kris Kelso:
Yes.

Josh Dougherty:
And figuring out a path, which I think is so fascinating.

Kris Kelso:
One of the big revelations...

Josh Dougherty:
It is the reframe, so much. It's not even necessarily changing circumstances, just reframing the challenge that you are good at solving, right?

Kris Kelso:
It is, yes, the reframe. One of the things that was a big revelation to me as I wrote this book—I was looking back on my career history and sort of mining for stories and illustrations—and I had this epiphany that every time I try something new and really every time I've been able to accomplish something for the first time, every success that I've had that I'm proud of, was preceded by the same thing, which was a lack of experience. Every time you accomplish something for the first time, it is the first time, by definition.

Josh Dougherty:
Of course.

Kris Kelso:
And so that suddenly gave me the ability to look at inexperience, not as a fault or a gap, but as the starting point towards anything great that I want to do. I have to start from a place of an experience and then go figure out what are the things I need to learn? What are the skills I need to develop? What are the risks that I'm going to have to take in order to make this work?

Josh Dougherty:
Yeah, totally. So I think you've described this a little bit. One of my questions that I had written down was, what's at stake if people don't deal with this? And I think part of what you've already said is one thing that's at stake is you're not going to try new things. You're going to lose your boldness that may stop you from contributing this great thing that you have to contribute to the world, your community, your organization you work for. Are there any other big things at stake that you think people miss out on if they give in to imposter syndrome?

Kris Kelso:
So you've hit on one big key one, which is the opportunity cost, the missed opportunities when you're unwilling to take a risk, when you step back in the face of opportunity and risk instead of jumping forward. But it can even go deeper and more detrimental than that. I've seen, unfortunately, and I've heard the stories of people who actually end up in self-sabotage. So let's say you have started your business, you've started your marketing agency, or you've launched out and done something, but now you have opportunities on a regular basis to do things like go after a big client, to serve a client, to start a new initiative, develop a new product or service. You can actually go backwards if you're letting your fear hold you back. I've seen people do things like not show up for a meeting, an opportunity, because they were afraid of being embarrassed or looking inexperienced or something.

And that not only cost them an opportunity, it may have even lost them the opportunities they had. They lose a client, they lose a promotion. I've seen people that have become so debilitated by fear that it becomes a self-fulfilling prophecy. I'm worried that I'm going to do a bad job, so I don't apply myself and therefore I do a bad job. And then it's proven to me that, see, I was a fraud all along. Well, were you really a fraud or did you just let your self-doubt turn you into a fraud? So it can be just a fear and a worry, but that fear and worry can translate into some actual self-sabotaging behaviors.

Josh Dougherty:
Yep. Which I think leads to some of the other things you talk about, this idea of weaponizing your gifts against you because you start questioning the things that you're already good at, right?

Kris Kelso:
Yeah.

Josh Dougherty:
And they may become your Achilles heel. So I don't know if you want to expand on that anymore, but I do, after that all, let's shift to talking about, okay, great, we all understand this. How do we begin to overcome this? But do you want to talk any more about how imposter syndrome weaponizes unique gifts against you?

Kris Kelso:
Yes. This is, I think, a key thing to recognize that. So, when I talk about the imposter, first of all, I'm talking about that inner critic, that voice inside of our head that tries to tell us, "You're not qualified, you can't do it. You're at risk here." And that inner critic will take the things that are unique about you and spin them as negatively as possible. So an example would be, I have learned, I have come to realize later in life that my ability to learn on the fly and figure something out is a skill. The fact that I could go to a bookstore and buy a bunch of books and read them and start a business without formal training and education, that's a skill and an ability that I have. But the imposter would tell me that that's a weakness. My inner critic would say, "You're unprepared. You don't know what you're doing. You come into these situations where you look like an expert, but you're really not."

And so that inner critic will take the things about you that are unique, the things that make you different, and they'll tell you that different is bad. But in actuality, often different is good. Different is how you differentiate yourself. It's how you gain an edge. It's how you leverage your unique gifts and skills to do something that other people can't do. And so when I talk about in the book that it weaponizes those unique things against us, it will take the very things you should be proud of, that you should be leaning into, because they are gifts and things that you bring to the world that are different than other people. It'll try to convince you that you should be ashamed of those things and that you should shy away from them because that difference makes you less than. When in fact, it makes you unique and special.

Josh Dougherty:
Yeah, I love this so much because when I think about marketers in an organization, there's certainly core things that they need to understand. They need to understand the math of how to measure success. They need to understand how to test and how to optimize. But the minute you fall into just those things and lose out on the boldness to be creative, and I'm not just talking about creative in design, creative in writing, but creative in you're thinking of how you match together solutions, you've lost your edge and your value to your organization. Because anyone can do the math, right? Anyone can say, "Calculate the return on spend on different marketing channels." It's the powers and the connections, and if we lose our ability to be creative about that, we're kind of lost to be able to continue to grow.

Kris Kelso:
So what just came to my mind as you're talking about this is literally the first time I've thought of this, is that that inner critic will turn you into a commodity. That inner critic will convince you to try to be like everyone else and stick to the basics and shy away from that creativity and that uniqueness because that's where the risk is, and to just fall back on what works and what you know and what everybody else is doing, which of course, as you said, you lose your differentiation. You lose your edge when that happens. So that's one of the downsides that I quite frankly hadn't considered until just this moment. So thank you, Josh.

Josh Dougherty:
Yeah, thank you. You're helping me think through stuff as well as we're talking. So I'd love to transition as we talk to solutions. Obviously, your book is about how do you silence that inner critic, how do you lead with confidence? It's not just about identifying what imposter syndrome is, but hopefully you've given the listeners some tools here to understand and identify when they're feeling something that it is imposter syndrome. What are maybe the few strategies that people can get started with to start silencing that critic and using it as fuel versus something that's going to debilitate them?

Kris Kelso:
There are a couple of big mindset shifts that I wrote about in the book and that I teach in my course that I think are really critical. And I'm going to, for the sake of time, I'm going to have to do a flyover of those totally, but know that there's a lot more.

Josh Dougherty:
Totally. This is a good thing to advertise and say, go check out Kris's book and his online course if you're interested. We'll put it in the show notes for people to find so that they can get to it easily, because I know we can't cover all the depth that we need to in this conversation.

Kris Kelso:
So it's going to feel like a shallow flyover. But the first mindset shift is about how you think about success and failure. And really it's the fact that success and failure are not opposites. They're actually very closely connected, they're intertwined. And the reason that's the case is because we learn more from failures, oftentimes, than we do from successes. And so if you are afraid of failure, you're going to miss out on the learning that comes with failure. And that learning is often what leads to success. So I have identified this pattern that taking a risk and failing, as long as you learn something from it, is a learning that leads to, that is a stepping stone towards your ultimate success.

And so you've got to remove the fear of failure and start thinking about experimentation and figuring out what doesn't work as a part of the learning journey that's going to make you successful. And I think that there's probably nowhere that that's more applicable than in the marketing space. You experiment in marketing and you measure results, and you have to have a lot of misses until you figure out where the hits are and what's actually going to land. And if you're afraid to do that, if you're afraid to put any dollars, and really your marketing audience has probably all dealt with customers who don't want to put any dollars behind something that isn't guaranteed to work. And you know the result.

Josh Dougherty:
The C-suite, the same thing. The C-suite's looking, if you're in-house at an organization, they're just looking at the literal balance sheet, right?

Kris Kelso:
Yes.

Josh Dougherty:
Or the profit and loss and not thinking about, "We maybe need to create a line item here to try things." They'd be willing to lose that money.

Kris Kelso:
To be willing to lose that money for the learning that it creates. So yes, so marketing people who know that can take that mindset and apply it to life in general, apply it to your career that you have to be willing to invest your time, your energy, and even some of your money in things that may not "pay off," I'm using air quotes. May not pay off in the way you expect them to, but are part of the learning journey that gets you to success. And my career is an example of that because as I mentioned, I went from a stint in music to some technology to entrepreneurship to coaching and leadership development. And I've done a lot of things, some of which have been very lucrative and some of which have been what I might call a six-figure mistake, but it's actually a six-figure education.

And all of those things have culminated in where I am today and the kind of work that I do and how I help my clients. So that's one of the first big mindset shifts, is reframing your fear of failure as failure is learning. I have this mantra now that whenever I try something new, there's only two possible outcomes. I'm either going to succeed or I'm going to learn. And those are the two options for me. And as long as I do either one of those, it's a win. It may not be the win I hoped to have, but it is a win and it is a step forward.

The second mindset shift really has to do with vulnerability, and imposter syndrome, kind of at the core, is a fear of vulnerability. It's a fear of people figuring out who and what you really are. But for all kinds of reasons that we don't have time to deep dive into here, vulnerability is a big part of the cure. It's a part of the antidote for imposter syndrome. And learning to open up and say, "I don't have the answer here, but I believe we can figure it out. I don't know for certain, but I'm confident in my ability to learn and experiment and figure it out," that when we feel the fear of acknowledging that we don't have the answers and we pretend to have something we don't, when we pretend to be the expert, then in some cases we may actually be an imposter. We may actually be acting as a fraud if we're trying to sort of project that image of I have it all together.

But when we get really honest and say, "Look, I don't know exactly which one of these experiments is going to work, but I'm confident that if we try all of them, we'll find one that works and we'll learn a lot along the way," that level of vulnerability removes the obligation to try to pretend and defend all of the decisions and actions that you want to take. And it frees you to just say, "This is an experiment, and I'm confident that the experiment will pay off in one way or another."

Josh Dougherty:
Yeah. I'm interested, I think vulnerability often is connected to the sense of community and actually leaning on the people around you.

Kris Kelso:
Yes.

Josh Dougherty:
So obviously someone can admit that internally and be vulnerable with themselves, but what role does being vulnerable with your community, with your team, with the people that you're working with, play in this?

Kris Kelso:
I'm a big proponent of community. In fact, I think that the imposter, that inner critic is strongest when you are isolated. When you have that voice in your head telling you you don't know what you're doing, and you're at risk of failure and you have no other voices to counteract that, you're most vulnerable and most susceptible to those doubts and fears. And in fact, the inner critic will try to isolate you. It'll tell you to disconnect from people because if you let people get to know you, they're going to lose respect for you when they realize that you're not everything that they thought you were or they're going to be disappointed in you when you make a mistake. And so, one of the sinister things about imposter syndrome is it tends to be very isolating, but the way you solve that is in relationship with other people, in community. And so, it is really important that you connect yourself with a healthy community.

And the way I define a healthy community is one that supports and appreciates and rewards that vulnerability. That you're comfortable acknowledging that, "Hey, I'm in unknown territory here and I'm not sure what to do, and I'm reaching out for help," and people are not going to shame you or punish you for that admission. They're going to support you and encourage you. And so I've actually used vulnerability as a test. When I enter a new community, I have learned to, if I meet a new group of people or, for instance, at the conference that you mentioned where I was speaking and you and I had some great conversations, when I'm in a situation like that, and particularly when I'm meeting new people, I will intentionally be vulnerable about something.

I'll intentionally admit that there's an area where I'm working to grow or where I'm not certain or something I'm trying to do, and I'm not sure how it's going to turn out. And I'll see how people respond and the way that they respond will tell me a lot about that community and whether or not they're comfortable with that kind of vulnerability or whether everybody is just putting their game face on and pretending they have it all together and trying to project some image of perfection and expertise that may not really be there.

Josh Dougherty:
Yeah, it makes sense. So you talked about turning failure into learning, talked about vulnerability. Are there any other key strategies, as we do this high-level view of what to be thinking about, that people can employ?

Kris Kelso:
Yeah. I'll give you one more symptom and solution. One of the biggest symptoms of imposter syndrome is the inability to accept a compliment at face value. So someone will say, "Hey, Josh, I love your podcast. It's really awesome. I get so much out of it," and the tendency, the temptation, is to downplay it or deflect the compliment, or my go-to is sarcasm. I will make a sarcastic joke of, "Oh, well, you and the other three listeners must have really enjoyed that episode," right? You make some joke about how it's really not that big a deal. And what I've come to recognize is when someone pays you a compliment and you downplay it, or you deflect that compliment, make a joke, make light of it, you're actually insulting that person.

And they've given you a gift and you've essentially looked at them and said, "Eh, that gift doesn't mean very much to me." Or what you're saying to them is your opinion doesn't matter, or you don't know what you're talking about, or your standards are low. You're insulting the giver of the gift by not appreciating the gift. And so what I started doing and what I challenge my readers and my community to do is when someone pays you a compliment, just accept it and be grateful. Accept it with gratitude. So just plant your feet and look them in the eye and say, "Thank you so much. I really appreciate that. I worked really hard on that, and it's so good to know my work is appreciated." And to just accept it genuinely without making a joke or downplaying or deflecting.

And over time, when you start forcing yourself to accept those compliments, even if it's uncomfortable, eventually you start to believe them. You receive it, and you let it sit down inside you and just appreciate that compliment for what it is, and it'll actually begin to build your confidence. Because what you don't realize is when you deflect those compliments, you're actually hurting your own confidence while insulting the person who gave it to you. So it's a lose-lose proposition.

Josh Dougherty:
It totally is.

Kris Kelso:
So I just think we should stop doing that.

Josh Dougherty:
Yeah. I think in the real world, I've experienced that as I've been speaking, and one of the things you learn as a speaker is you need to accept the applause at the end of the speech or at the end of the talk, workshop, whatever you're giving. And I mean, when I started doing that, I don't know if you were the same, there was a lot of imposter syndrome about can I speak and do people want to hear what I have to say? But stopping and opening yourself up to the applause at the end of a thing, it does magic for making you realize, "Oh, these people actually appreciated this, and they found at least one or two things that were valuable from what I was talking about that made them want to show that back to me." So it's a real thing. So I appreciate you sharing that. It seems so simple, but it's huge for our psychology to be able to accept.

Kris Kelso:
It is. And it is really simple, but simple is not the same as easy.

Josh Dougherty:
Exactly. It's very difficult.

Kris Kelso:
And that's a hard habit to break. But boy, I've been working at that for several years now, and I've gotten much, much better about accepting those compliments.

Josh Dougherty:
Totally. Well, I really appreciate everything you've shared today. Diving in, I know we've been able to scrape the surface on things, but I do want to lead us towards the end of our conversation. And there's one thing I always like to ask people at the end. It's not necessarily related to what we've been talking about, but I like to ask people what their superpower is, what they think they can uniquely bring to the world that's... I don't know. It's a superpower. So tell me, what do you think yours is?

Kris Kelso:
I think my superpower is helping people understand concepts and ideas that were complex or confusing or that they just didn't get before. I'm a teacher at heart. I'm a teacher personality. I come from a line of teachers. My dad was a teacher, and so that's a skill that I have. And the beautiful thing about that is it is also one of my greatest joys. I've told several people that my addiction, my drug of choice, if you will, is when I see the aha moment on somebody's face when they understand something for the first time or they have a realization. And so as a leadership coach, as a facilitator of teams, as a public speaker certainly, as an instructor at a coaching school where I'm on faculty, I get to have those kind of aha moments all the time.

So I think my career has sort of culminated in me finding where my superpower matches my joy, and I get to teach and explain and unpack concepts like imposter syndrome, because there's a lot of people that have never heard of imposter syndrome. And then there's also people who have heard of it, but misunderstand it and don't realize how it's affecting them. And when I can open that door for someone and they say, "Oh, now I see what I'm doing to myself," oh my goodness, Josh, that just brings me so much joy. And so that's what I love to do, and I think that God has uniquely gifted me to do that.

Josh Dougherty:
Yeah. Well, I agree that you have that gift from the times that I've spent with you. I think people, if they take the time to stop and listen to what you've done or read the work that you've done, they're going to feel that coming through as well.

Kris Kelso:
Thank you.

Josh Dougherty:
So I'd love to give you a chance to tell people how to connect with you. What's the best way for people to find out about the work that you're doing, keep up with what you're doing on an ongoing basis?

Kris Kelso:
So I'm really easy to find online, if you remember that my name starts with a K. K-R-I-S K-E-L-S-O, Kris Kelso, because I'm at kriskelso.com. I'm Kris Kelso on most of the major social media platforms, and specifically the book and my online course and my newsletter, my Humble Confidence Newsletter can all be found at overcomingtheimposter.com.

Josh Dougherty:
Awesome.

Kris Kelso:
So just the name of the book, Overcoming the Imposter, and there's lots of resources there. There's a free sample chapter of the book, and it is, I think, one of the best chapters in the book. It's not the first chapter where the problem is just set up with no real solutions. It's actually chapter seven that is all about reframing failure as learning and shifting that mindset. And then I have some other resources for free available on that site as well.

Josh Dougherty:
Awesome. Well, we'll put all those links down in our notes for listeners too so that they can find them easily even without Googling. But with that, yeah, I'd like to close out the conversation. Thanks so much for joining us. Thanks for sharing your wisdom today. Really appreciate you, Kris.

Kris Kelso:
Thank you, Josh. This has been fun. I always enjoy when you and I get to talk and to share this with your listeners has just been a joy. So thank you.

Josh Dougherty:
Awesome. Thanks for listening to this episode of A Brave New Podcast. Go to abravenew.com for more resources and advice on all things brand and marketing. If you enjoyed this episode, show us some love by subscribing, rating, and reviewing A Brave New Podcast wherever you listen to your podcasts. A Brave New Podcast is created by A Brave New, a brand and marketing agency in Seattle, Washington. Our producer is Rob Gregerson of Legato Productions.
OCT 11, 2021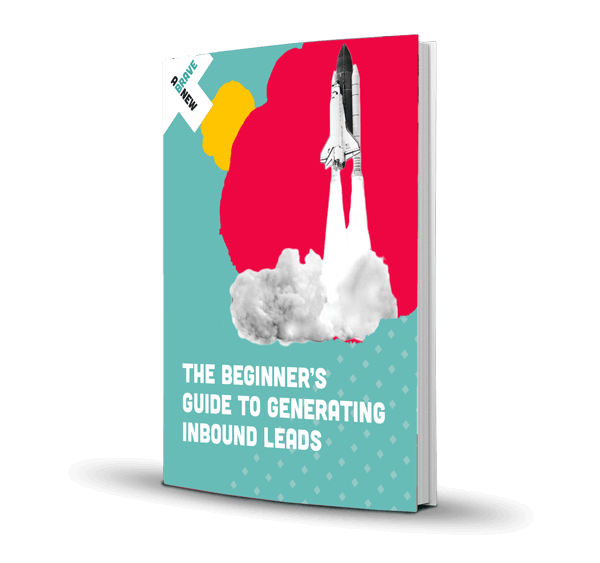 The Beginner's Guide to Generating Inbound Leads
Marketing doesn't have to be painfully intrusive, like getting yet another telemarketing call right when you sit down to dinner with your family.
OCT 11, 2021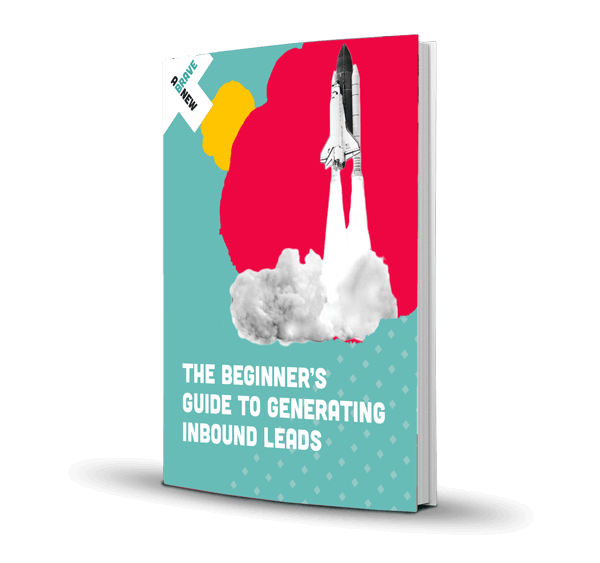 The Beginner's Guide to Generating Inbound Leads
Marketing doesn't have to be painfully intrusive, like getting yet another telemarketing call right when you sit down to dinner with your family.