With 18 years of industry expertise in DTC and Marketing, Rabah is a force to be reckoned with in the world of advertising. Spending millions on captivating ad campaigns and having the honor to work alongside the inspiring Oprah, Rabah has crafted a career forged in the School of Hard Knocks of Advertising.

As the former CMO at Triple Whale, a cutting-edge attribution solution, innovative strategies brought unprecedented growth during a whirlwind 18-month tenure. Now, as the Chief Evangelist at the TW, Rabah continues to lead, inspire, and push the boundaries of creativity.

Rabah's unparalleled experience also includes directing the paid media for the recruitment vertical at Whole Foods, where a blend of intuition and analytical prowess made a significant impact. This eclectic background, coupled with a relentless pursuit of excellence, makes Rabah a fun and fascinating guest to chat all things marketing.
What you'll learn about in this episode:
Triple Whale's growth story - how they grew to be the most installed Shopify App ever
Rabah's 4 pillars of building a B2B SaaS brand
Why Rabah believes that high-value B2B SaaS marketing is so different than DTC or Direct Response
How to leverage big events and other moonshot marketing ideas to build brand affinity…and how to tie results to those ideas
The perils of spending significant dollars on paid media when you have a high value product
How to find the right people to work for you as you build out your marketing team
How to keep people engaged in a high-growth, high-demand environment
Josh and Rabah's takes on AI, Twitter (X), and more.
Additional Resources
Transcript
Josh Dougherty:
Welcome to a Brave New podcast. This is a show about branding and marketing, but more than that, it's an exploration of what it takes to create brands that will be remembered and how marketing can be a catalyst for those brands' success.
I'm Josh Dougherty, your host. Let's dive in.
Hello and welcome to the show today. I'm so excited to have you on today. I'm joined by Rabah Rahil. Rabah is the Chief Evangelist for Triple Whale. They're an AI data platform for e-commerce and Shopify and really have been on a rapid growth trajectory over the last few years as a hyper-growth startup. Rabah has been deeply involved in that, building the brand, building brand affinity, building a community, throwing out education information around the brand as he has gone as their CMO and now as their Chief Evangelist who is out speaking, talking, sharing about the work that they're doing. And so I'm excited to have him here to talk about how he's built that brand, his conception of brand building, what it looks like to do marketing in a B2B SaaS environment where there's a high-value purchase. And yeah, without further ado, I'd like to bring him into the conversation. Hey, Rabah, thanks for being on.

Rabah Rahil:
Yeah, absolutely, Josh. Big fan first, or what is it? Longtime caller. Longtime listener. First time caller. So here we are.

Josh Dougherty:
Yeah. Awesome. Well, I've been following the work that you've been doing with Triple Whale, stuff you've been doing to grow the brand there, but I'd love to have my listeners hear a little bit more about what your story is. Tell me a little bit about your career path, where it's taking you, and what you're excited about.

Rabah Rahil:
Yeah, pretty wacky. There's that old job saying if you can't connect the dots forward, only backward. And so I originally went to school for economics. I wanted to be an investment banker, then I didn't want to be an investment banker. Then I got really nerdy in my twenties. I built out AWS clusters, websites, photography, things of that nature. And then a really good friend of mine, she was a yoga influencer at the time where she had half a million followers on Instagram. And we ended up doing some e-books together. So I was into photography at this time. I shot the e-books, designed all the e-books, actually designed it all in Canva for the first one, which is interesting because after that, I learned InDesign and did it all proper, but that first book was actually the most profitable for us.
But anyhow, that was the first time I cut my teeth into marketing and I realized when you can make people money, you can actually make more money. Versus when you build them a cash register, it's not as impactful like, hey, why is my website working? It's like, well, your website is working, it's just you don't have a very good business. So that's how I got into paid media. From there, I went to an agency. I got to spend millions and millions of dollars. I got to work with Oprah. It was a really wild ride. And then from there, I went to Whole Foods. I ran the whole paid media for the recruitment vertical at Whole Foods. I'm out here in Austin. And then from that, I ran my own agency. I ended up connecting with one of the co-founders on Twitter. I saw this really interesting new product called Triple Whale, and we just started bantering back and forth.
I ended up actually investing, it was my first private investment, which is pretty cool, into Triple Whale. And then we just started having this honeymoon period where we're just starting to tap, hey, how would you market this? Or what do you think about this? Et cetera, et cetera. And I would just give them my feedback and they're like, do you want to just come do this? Yeah, why not? Let's go. So I spun down my agency and went full-time with Triple Whale, and then we became the fastest growing Shopify app ever. Shopify actually came in in the last round that we raised, and we just crossed, I think over 10, 11,000 installs in the lifetime. So it was a really awesome ride there. And it was really interesting because it was my first foray into B2B SaaS. But the interesting part there was I was very ingrained in the D2C community and very hip to D2C because it was pretty much my whole life. Again, I did a little bit of app install ads, but so it was just a super wacky trajectory.
And then now most recently, I stepped out of the CMO role into a chief evangelist role where ultimately you can think of me as the number one missionary where I'll go spread the Whale gospel far and wide, whether that's on social media, go and giving talks on behalf of Triple Whale, writing essays, content, educational videos on how I would leverage the product working with brands that are using Triple Whale to help them grow. So it's been an incredible ride. AJ and Max are wonderful humans and two of just the smartest, most shrewd, and I mean that in a superlative not a pejorative sense of, they're just top floor operators and wonderful humans as well.

Josh Dougherty:
Totally. Awesome. I love the wild career journeys of people because I think that's where you learn all the shifts and pivots. You're constantly stretching yourself and having to learn new things each day to succeed. So it results in something that makes sense at the end of the day, but you don't really know where you're going.

Rabah Rahil:
So well put, and for any of your listeners that have seen Slumdog Millionaire, it's how I've felt because once I got into this leadership role as CMO, I could really flourish in all these different verticals, whether that's talking to the design team, talking to the developers because I actually did code. Actually talking to marketers, because I'm a very self-proclaimed, but high-level marketer. I understand the economics of the business, I understand creative, all these things. So all these things coalesced finally in that CMO position. And not to get too hippie dippy, but I did a vision board. And one of the things on the vision board that I had was like, I wanted to be a CMO of a company that's going to make an impact in the world that I really want to be excited about and ended up manifesting itself. So if you're out there and you're not where you want to be, keep hammering, sharpen the saw every day. It happens slower than you think, and then faster than you think. And the big, big lesson is just be prepared when you're knocking on the door and the universe answers.

Josh Dougherty:
Totally. So you're obviously still involved in building the brand of Triple Whale. You're out talking to people about it, you're sharing the message, but I'd love to dig into the last few years you guys have been on this hyper-growth trajectory, you've been growing quickly. What are some of the surprises that you've encountered while you've been building the brand? What are maybe some of the challenges that you've had to overcome? Tell me a little bit about that story as you've been increasing public awareness of what you're doing, building.

Rabah Rahil:
Yeah, absolutely. Great question. So when I first started, I wanted to run the marketing like a D2C brand or a direct response is a better way to put it. And that's just not how people buy high ticket SaaS. And so that was a big learning lesson for me where I needed to pivot into more of a CPG style marketing of really just brand awareness, omnipresence. You wanted to be in the decision set and ideally at the top decision in that decision set when that person was ready to consume.
So that strategy then shifted into essentially three pillars with an ancillary pillar as well, where we were really built on community content education, really getting people bought into the brand, having some sort of emotional connection where one of the things that I was really trying to do during my tenure was shift the perception of Triple Whale is a subscription and more Triple Whale was a membership. And that might sound like semantics to some people, but ultimately what happens there is a subscription like I hate AT&T, but I give them hundreds of dollars every month. That's a subscription, it's a transaction. My phone works, they get money, but it's just this cold transactional thing whereas a membership is actually something that you have an emotional connection to. There's a community aspect to it.
And so another way to think about it is a driving range is more of a subscription whereas a country club is more of a membership. And so we wanted to make Triple Whale to be this membership. So we leaned really heavily into events, into really cool crazy brand stuff, things that made people feel a part of something. So it wasn't just this cold transaction if you give us money and we give you this incredible top floor product.
And then the fourth pillar was moonshot marketing. So we did some really crazy stuff where we would take some bets that have cap downside but unlimited upside. So we sent an iPhone to space with Triple Whale on it. So we ran a whole attribution out of this world campaign. We did a reality TV show, so I'm old, so the kids might not know, but there used to be this thing called Real World where they would, MTV pioneered, honestly really reality TV in a way where they put all these people in this fancy house and they just filmed them. And so we did that in Austin. We put these six creators in this beautiful penthouse. We've got a yacht on Lake Travis, it's a lake out here. We wrapped a whole tour bus, drove it around the city, and then we did a pickleball tournament. We ended up doing an award show called The Whaleys that was absolutely massive. So all this just coalesced into that community content education. And then moonshot marketing was essentially, those are the high-level pillars of how I thought about our acquisition and retention strategy.

Josh Dougherty:
Nice. Yeah, I am old enough too, to remember Real World. So all about that. Yeah, great idea. I love the chance of just throwing ideas out there and doing things to make a big splash.

Rabah Rahil:
Yeah, no pun intended. This guy's good.

Josh Dougherty:
I wonder, what are some of the challenges that you ran into, barriers. You guys were trying to grow really, really fast, right?

Rabah Rahil:
Yes.

Josh Dougherty:
So one of the principles here is how do we take measured risks to succeed and to achieve the growth goals? What were challenges that you ran into that you had to overcome?

Rabah Rahil:
One of the biggest ones was when I first started, I was essentially a one-man team. And then you get to a place after six months, we just hit this trajectory where I was running social, paid, writing the newsletter. Literally, it was a one-man marketing department. And so having one, AJ, again, wonderful human, he had a real come to Jesus heart-to-heart with me where he was like, hey, man, you're amazing right now, but right now you're an individual contributor. I need you to be a leader and an executive.
And so having that where you had to give up control was really hard for me because I pretty much have been an IC or individual contributor. It's gross corporate speak, sorry. But I've been that my whole life pretty much. And so having to move into an executive leadership role where there's just different value vectors was a really big hurdle for me, but it was something that I really wanted to do. I really wanted to drive the boat and I knew this is the pathway to get there.
So that then sparked off a whole hiring spree and hiring is impossible. Hiring is so challenging. And somehow I landed on just a really... I'm from the Midwest, so a quasi basketball guy went to Indiana, but the Fab Five at Michigan was a super famous team there, and Chris [inaudible] Wan Howard, the whole thing. And so I ended up being able to find just a top floor community person that's actually who my first hire was a head of community, and then hired a head of social. I hired a content person, then I hired a head of brand. And those five people really were the core of how we grew. But man, for example, my head of brand, Alexa. Love her to death. It took almost like two months of courting her because she already had a job.
And so that's the other challenge is when you're trying to pitch a startup, usually, especially the lieutenants that you're going to hire, you want them to be very talented and usually talented people have a job they like.

Josh Dougherty:
So true.

Rabah Rahil:
It's not like you're just pulling people off the street. It's like, oh yeah, I need a job. Okay, I have a job. You're trying to recruit people from other positions that they're usually pretty happy in. So that's a big challenge. And then also at a startup, you don't have mature money, if you will. And so you usually have to really sell the dream, sell the team, sell the vision, and get people bought in.
And then finally, it's just really hard. Hyper-growth startup's really hard. And so we had a really awesome office here in Austin, and I had a policy of basically butts and seats where you had to be butts and seats 10 to 3, and then Friday was a flex day. And what we thought would happen is what would never happen. People would be there 6, 7, 8 pm because there was just such a commitment and dedication. And I think that is super necessary, especially at the beginning because there's no do or don't. There's just win. Everybody has to be committed. Everybody has to be rowing in the same direction. And to replicate that culture and candidly to extrapolate that culture as you increase headcount is really challenging.
So I think there's also a certain aspect of there's a golden age of startups where you have this awesome thing, but then you just naturally need to mature and you need to grow up in a weird way. And it's really hard to maintain talent levels of that peak top floor when you add headcount. It's just challenging where eventually you stop getting those things.
So that was also, and I'm rambling here, but the last big challenge was I realized that I wasn't a manager. I was a leader. And so I was more of a SEAL team six commander than a general where it's like, hey, give me five to seven killers. Tell me what you need. Tell me when you need it. Don't tell me how to do it, and I'll get it done for you. Versus the later stages of my responsibility as CMO was just meetings and meetings and politics and et cetera, et cetera. And that's stuff that just doesn't necessarily one, fire me up. And two, isn't really my strong suit. I'm a builder. I'm a grower. I like to lead and not manage. And so that was another reason why I ended up stepping back from the role because they want to build this billion dollar company, which is awesome. But I have no desire to manage a 50- or 100- person marketing team. I really found that my passion was leadership, not management.
And again, there's nothing wrong with managers. And candidly, that's why a lot of them get paid a lot is because it's hard and you just need a different mindset for that. And again, the value vectors of an executive and a manager were just different for me or for the things that really lit me up. And so content, community education, doing these really fun, cool projects were more what I was into versus the OG B2B SaaS stuff, very quantitative stuff of that nature pipeline, et cetera, et cetera. MQLs, SQLs. Not that that's not necessary. It was just for me, that wasn't really what my life's mission was.

Josh Dougherty:
Totally. Yeah, I hear that. And as someone who works on brand a lot, I get more energized from the big ideas. How do you get someone to buy in?

Rabah Rahil:
A hundred percent with you.

Josh Dougherty:
Tell me a little bit about the connection, because obviously as a CMO, even as you're focusing on those big ideas, you've got to connect them into performance, especially as you're trying to drive performance. So tell me about how you think about the connection between brand and performance.

Rabah Rahil:
Yeah, that's a fantastic question. And this is essentially the bane of existence for all CMOs especially in B2B SaaS. So one of the challenges of B2B SaaS is the sales cycles are much longer, and it's just totally different from direct response slash D2C. So ultimately, what we would do, and the way we would link everything back was through HubSpot. That's the technical stuff. But at the end of the day, we were really just about increasing MRR, how much MRR are we getting in the door? What did we do and what are these campaigns? And ultimately, what we realized was we needed about a two to three week shift to measure the campaigns to understand, okay, cool, this is the lift.
The one caveat there was The Whaleys. So The Whaleys was by far the best, biggest, most awesome impactful campaign that really we were already at a decent scale and it just blew us through the roof. That was pretty much an instant impact. But to be fair, when I run events, I like to do what I call a three-phase cycle that you really want to take advantage of. The pre-event, the during event, and the post event. And we nailed the whole thing. And then we were essentially, we owned the whole news cycle all across Twitter and in the whole D2C marketing world for almost a month. And it became this really amazing thing.
The other cool thing is we had a lot of people come out of the woodwork that were ghosting a lot of our SDRs that were actually proactive. Like, hey, can I either get a ticket or, hey, I heard about The Whaleys, can you give me a product demo? So there was this massive halo effect.
But yeah, connecting metrics and the performance is really challenging, especially with the mediums that we were really excelling on. So in terms of podcasts and events are two of the hardest things to direct line attribute to.

Josh Dougherty:
Totally.

Rabah Rahil:
And so there's some ways around that. So we had this really fancy tool called Gong. For people that don't know, it's essentially a tool that can listen in to all your sales calls or any customer calls that you have. And so what I would do is just go keyword search. Okay, cool. Did they talk about The Whaleys or D2C after dark or things of that nature? So then you can start to build around not only the actual hard metrics and HubSpot, but this peripheral halo that you can take to leadership and say, hey, this is what's going on.
But at the end of the day, marketing and sales have to have a really functional relationship. And marketing I think needs to be the tastemaker, get people to the party, get people excited about the party, and sales needs to be the one that extracts the value in terms of that. And so we had a really awesome, he's actually VP of Revenue now, but he was head of sales at the time, Zach Rigo, shout out Zach, just an absolute killer. And so we had this really nice tug of war of like, okay, cool. Here's what I got going on. Amazing.
And these other things also, when you have these really cool, fun content pieces, whether it be essays, podcasts, newsletters, et cetera, it makes the outreach for your SDRs so much easier because it's less cold. There's almost a warmup when you do have this brand. And we didn't turn on cold outreach for forever. Maybe a year and a half into things, but it was essentially kicking people into the pool because people already knew about the brand. There was all this receptiveness versus sometimes cold email can be a bit cringey and really challenging because people are like, who are you? What are you doing? What's going on?
And so having this brand equity also accelerated that sales cycle, but the too-long-didn't-read is you have to keep leadership excited. You have to show leadership where you were, where you are, where you're going, and there has to be some semblance of data with a narrative wrapped around it. And so it's not easy. That's candidly the hardest part is being able to wrap your narrative in data, especially when you're doing fun, wacky out-of-the-box things. Again, the newsletter was easy to attribute. We have this incredible newsletter called Whale Mail, super easy to attribute, we knew it was amazing. But when you get into, again, podcasting, events, things of that nature, it gets really challenging to attribute direct line revenue.

Josh Dougherty:
Yeah. I'm stealing the Gong trick. That's pretty smart to go back-

Rabah Rahil:
Yeah. Yeah. It's great.

Josh Dougherty:
And start looking through and find the verbatims when people have mentioned stuff.

Rabah Rahil:
Exactly, 100%. And again, there's the podcasting stuff where you do have these metrics around downloads, et cetera, et cetera. But at the end of the day, I think there's two languages you have to speak as CMO. You have to speak marketing, you have to speak leadership. Leadership doesn't care about impressions. Leadership doesn't care about social media growth. Leadership doesn't care about any of these what we would dub softer metrics. Leadership cares about pipeline. They care about converted MRR, and they care about churn. And churn is a weird one because churn, I think, lands more in a customer support/product responsibility silo, not necessarily marketing, but there's a certain aspect of, you just want to keep your pulse on that. But yeah, so that's how I thought about it.

Josh Dougherty:
Yeah. The brand supports all of it too. So you can influence churn with a better brand. People want to be associated with someone that they believe in.

Rabah Rahil:
Well, that's such a great point, Josh, because for better or worse, if people like you, they will give you not only grace, they usually churn less. And then the other thing is you don't get flamed in public forums. And I think Tesla's one of the strongest brands out there, and I think they've done this because Tesla's, it's not that they're bad cars, but when you're buying a P85D or a Platt or something, you're talking like 185, $200,000, it's an expensive car. You know what I mean? You're like Ferrari, Mercedes. It's a proper car. But if you say anything bad about Tesla, oh my gosh, dude, people will just take it. And so that's where we really had a lot of that brand equity as well where people would either DM me, DM Alexa, or whatever, and we could figure stuff out. So the brand didn't necessarily take a hit publicly, and then people are happy on the backside. So that's a very good point, Josh, that halo effect is absolutely real when you can make that emotional connection.
The caveat I will say, though, is it needs to be sincere and genuine. If you're not sincere and genuine, people have a great bullshit detector and all of that just falls away. And so it has to come from a place of caring and non reciprocity where you're just trying to help people.

Josh Dougherty:
Yeah. Especially since people become more skeptical. You talk about AI, all these things, people are skeptical way more than they used to be, and so you've got to be real. That's a lesson that all of us B2B marketers could learn, stop acting like a fucking company and act like someone who cares.

Rabah Rahil:
That's a bar. You should put that on a T-shirt. That's really at the core, that was probably the underlying thesis of how can we ... Because people don't care about companies, people care about people, and so how can we anthropomorphize this company into something that people have an emotional connection to? And I think that, candidly, that's the best brands out there, that you actually have an emotional connection to it especially. So that was actually something else that we did. We did a lot of merch where we really wanted to have people have this ability to showcase themselves and their brand affinity through merch.

Josh Dougherty:
Nice. So I'd love to dovetail this a little bit. You have a strong background in paid media and driving results that way. Talk to me a little bit about how the paid media, I don't know, strategies like paid media that are more traditionally associated with performance, how that dovetailed with the work that you were doing on brand?

Rabah Rahil:
Yeah, we spent way too much money on paid media, candidly. The two biggest mistakes I made as CMO were paid media and PR. High price point SaaS, you just don't buy high price point SaaS from paid ads. You just don't. And you just get a lot of investor pressure. And a lot of times when investors, they want to talk about levers, what can we turn on? What can we turn off? How can we do that? And that's I think one of the biggest differentiations between B2B SaaS and direct response is that there are no levers at high-level B2B SaaS companies. It's more of an ecosystem where everything has to work together and function together. And so the plankton has to feed the blue whale stuff. And so that was one of the bigger learnings.
So in terms of paid media for B2B SaaS, I'd be very, very skeptical of it. And I think you should invest in other things, whether that be virtual events, whether that be doing cool brand collabs, whether that be doing real life events, supporting people, things of this nature. We never saw any success or at least material success from paid media. It was actually a big burn for us that really didn't net out, and we spent that scale as well. So it wasn't a scale issue, it was more so, yeah, my thesis, and if you back into it, there's really not any B2B SaaS companies that spend a lot of money, even in Adobe, et cetera. It's usually if you see ads for them, it's more so pushing them into a content play or understanding education about the product. It's not, hey, you should subscribe to Adobe Photoshop or things of that nature.
So yeah, I don't know if that's different for other B2B SaaS companies. I think it does change if you're in that 50 to 100 dollars-ish a month price point where I think you can actually unlock paid. But where our on-ramps were so much higher than that, that you just really, it was pretty much just big learning for us.

Josh Dougherty:
We work with a lot of people who are in that, my agency side of things with people who are in the higher value area. And so it's the same thing. People can throw away or they come in with a DR background and think, we're just going to turn this on, and then it's going to magically start driving memberships or subscriptions or consults. And it's like this is the type of stuff that has a buying cycle that maybe comes around once every couple years and you just need to be top of mind when someone's going to buy, and that's your job as a marketer. And so certainly spend money on getting people to maybe download your stuff or build that brand awareness, but then you've just got to keep front of mind with people until they're ready to buy.

Rabah Rahil:
Yeah. 100% with you, man. I think that's spot on. No notes.

Josh Dougherty:
You can't force people to do something that they don't want to do or they don't need at that moment. Let's shift. I want to go back to something you talked about with building your team. You talked about that initial moment. I think many people who've worked in startups know that we're putting in the work, we're winning, we're growing quickly at the beginning. Tell me a little bit about what your process was to one, find those people who you knew would be up for the grind or for the push, and then two, how did you maintain that culture as a leader, that it was something that was life-giving and not just a drain as you're going through?

Rabah Rahil:
Yeah, fantastic questions. So I actually found, well, my first hire, Kevin, I found him randomly from a big Facebook group in Austin, so I wanted to hire up my whole team in Austin. Wonderful human. In a weird way, I don't care about, especially because I'm not hiring engineers and stuff like that, I don't really care about pedigree. I really pretty much hire on vibe. And one of the heuristics I would use is if the plane got delayed or canceled, the flight got canceled, I'm at the airport with this person, would I still want to be there with them?

Josh Dougherty:
Totally.

Rabah Rahil:
Because there needed, especially at that small headcount, we had this really intimate office where we had five to six people in the Austin office. So I really, really hired on vibe. And then pretty much from that, I found all these other amazing people through Twitter. So Twitter was an incredible resource for me. I never used any hiring agencies, anything of that nature where I didn't really want to get people that could play the game. I wanted to get experts in the field. And so it's almost like government contractors. A lot of government contractors are actually horrible at output, but incredible at navigating the really complex contractual system. I didn't want those people. I wanted the killers that were just actually performance oriented. So Twitter was incredible for me.
And there was also an ancillary benefit to that was then we built this really cool brand on Twitter. One of the things that I did was almost like stealing it from Morning Brew was Emojify. So for Triple Whale, we used the whale emoji. So anytime somebody got hired at Triple Whale, I asked them, you don't have to demand, it's their personal account, but when you have a fun brand, people want to do it, they would put that in there, Triple Whale.
And so you would just see this constant pervasive whale everywhere. Going back to what you were alluding to, that omnipresent strategy. Always top of mind. And so these people were already active on Twitter as well, so it was almost like free brand reach in that sense. And so that was really the whole key to that was essentially finding the people that were really killing it in the space, selling them on the dream, because again, startup economics aren't necessarily, you can't justify these huge salaries to the board. You got to figure it out. And so you have to sell the dream, sell the excitement.
And then in terms of keeping the culture up, so I would meet with them once a week. Once they hired, I wouldn't meet with their people. They could hire whoever they want. That was the other thing about hiring. I would never hire into the future. I would always hire when you have pain. And so it's like, what are you feeling? Pain, because you can hire into the future and you can get over your ski sometimes where if something doesn't net out, put it this way, it's easier to hire people than fire people. It sucks to have to let people go.
But what we would do is we would do one-on-one. So I'm a big notion guy, and they would fill out this one-on-one. There would be what was your biggest win? What's your biggest opportunity? What's one thing you're looking forward to? And that didn't necessarily need to be work-related. You want to be involved in people's lives and support them as much as you can or they let you. And then any blockers in any decisions. And so they would fill out that document before a one-on-one, and then we would take an hour if needed. And then that's pretty much how we kept everything up to date. We use Slack as the comms and then Notion as our task management as well as keeping that up to date.
And yeah, that's pretty much how we just kept up the vibe and just running one-on-one weeklies, you go do your thing. I like the weekly cadence because it was long enough to have change and see impact, but it wasn't long enough to get too far off course if they were going ways that you didn't want to. And then the other thing I would say for the onboarding, because I'm a huge control freak. And that was something that I really had to deal with as you get into a leadership position because you're not building anymore, is ultimately I would ask them, okay, cool. What do you think I would say in this decision or that decision? And as their answers started to align with mine and the mind meld took place, then I could just go let them run. Where it's like, okay, cool, you guys get this. What you really know when you hit is when you go, oh my gosh, that's actually not the answer I thought of. It's better than my answer.

Josh Dougherty:
Totally.

Rabah Rahil:
So go run.

Josh Dougherty:
Totally. Awesome. I love that. I love the questioning to get people to actually think, not answering for them, getting them to dive in. I know from moving from an individual contributor in my career to running a business and running stuff, it's the hardest thing, man.

Rabah Rahil:
It's the hardest thing.

Josh Dougherty:
It's the hardest thing.

Rabah Rahil:
It's the hardest thing. And one of the things that brought me solace is you have to be okay with somebody doing it 80 to 90% as good as you.

Josh Dougherty:
Totally.

Rabah Rahil:
It's probably going to be really hard to replace you. Maybe they can get to that 100 percent, but you just can't do everything. If you want to be an individual contributor, that's fine, and there's nothing wrong with that. But as a leader, you just have to be okay with a little bit of variance in the performance.

Josh Dougherty:
Totally. Well, we can't get through a conversation about marketing without talking about AI. So everyone's talking about it, about how it's going to change everything forever. I think it will change aspects of stuff forever, but I'd love to hear if you have any hot takes on it, things you've been thinking about.

Rabah Rahil:
Yeah, I definitely have. I don't know if it's a hot take, but probably a lukewarm take. I think AI was a bit of a head fake for a lot of companies where I think AI is not necessarily in a place yet that is actually meaningful. I totally agree with your long-term thesis. I do think it's going to be transformative. I think it's going to be on the same order of magnitude of impact as the internet was for our generation and then this generation I think AI is going to be theirs.
So I think it was a bit of a head fake for a lot of companies that they got shiny object syndrome, they took their eye off the ball of the core competency. Because it's just not there yet. I do think it does get there. I do think Mid Journey's really interesting. For people that don't know, Mid Journey, you can make these really incredible AI-generated images. They're actually stellar. That's really incredible. ChatGPT for writing is not horrible either. So I think that's an interesting place. But outside of that, I think it gets into, again, the idea and the promise and the actual where it is now have not yet converged.
But the other thing I would say is I don't think AI is going to take anybody's jobs. I do think people that understand and master AI will take your job. So I don't think you should be a Luddite about it and not play with it and not figure out ways to ... I consider myself an average to above average writer, and I'll write an essay and then I'll have it either spice it up or make it better or do some spell check, stuff like that. And it always beats me. And so again, this isn't ground up stuff where it's like, okay, write an essay on marketing attribution, and then I use ... I write 80, 90% of it. And then from that, you can do that.
I actually just recently went to Europe for 30 days and I planned my whole itinerary using ChatGPT where I said, hey, I want to go to the best cities in Europe that have art, culture, food, et cetera. I put my parameters in. They gave me a list of cities like, okay, cool. What's the most efficient way to go around this? Putting time and comfort as the things. And so it built all this stuff. And then my sister, who's a super travel bug, she took it across the line for the last 5%, but it was really cool because I got photography spots, I got places to eat. I got suggested hotels and all that would've been so much work on her as a "travel agent" where I could just basically bring her that whole 90% done. And then she finished the last 10%. So, anyway, it's too long getting ready. I think AI is really interesting, but I have yet to see a really incredibly impactful integration, especially in the marketing space. It's just not there yet, I don't think.

Josh Dougherty:
I think we're at the phase where we're going to see a lot of startups over the next few years, and you're going to see a lot of startups fail, and then you're going to have real solutions rise out of that. But it's probably an 18-month to three-year horizon, right?

Rabah Rahil:
Completely endorse that take. Or if I had to bet, I think that's going to be the trajectory of the market.

Josh Dougherty:
Yeah. Let's finish up by talking about maybe one big assumption that you as a team at Triple Whale have maybe questioned in the last year. What was it? How did it help you pivot? Stuff is always changing. You've got to be changing if you're growing quickly.

Rabah Rahil:
Yes. Yes. That people needed to understand the deployment of their marketing spend in a way that was meaningful, but not too overconvoluted and complicated. But also there is a built-in ... So, essentially, we thought what we did really well at the beginning, we have these super high-level metrics. I call them attribution agnostic metrics. So something like MERR, ncROAS, things of that nature where it's just really showing you the health of the marketing ecosystem. So we'd nailed that, but then we're like, hey, how can we give people even more visibility into the campaign ad set, ad level?
And so when we married those two theses, that's essentially triple A on its current form, where we brought in all this tracking solution and then built it with our summary page, which is essentially almost like the homepage for D2C. And so we have this almost, we call them lean in and lean out metrics where lean in metrics are something you're going to check daily, so revenue, spend, et cetera, et cetera. And these lean out metrics are going to be something like cohorting or AOVs or LTVs where you need a month or two for these things to marinate to actually see change. And so we built it on that thesis of lean in, lean out metrics and that centralization of data as well as building in the two fidelities or resolutions, if you will, of tracking where we have this high-level tracking of your marketing ecosystem. And then we have this really high-resolution tracking at essentially the ad level.

Josh Dougherty:
Nice. Awesome. Well, to close out, I ask everyone this question. I'd love to hear what your superpower is. What do you think you do best?

Rabah Rahil:
I think my biggest superpower is being able to synthesize really complex ideas or theories into a way that's meaningful and actionable.

Josh Dougherty:
Yeah, awesome. I can see that too, from your last answer. You took something and said, let's synthesize the way that we look at analytics into an easy answer to understand, so how can people connect with you? Are you still on X?

Rabah Rahil:
I am on X. I mean, we could go ...

Josh Dougherty:
Twitter, I suppose. I still call it Twitter, but ...

Rabah Rahil:
Same, it's going to go down ... I think it's so interesting because I think you could make a really strong case that Elon Musk is probably going to go down as one of the best brand builders ever. Again, Tesla is just an absolute top floor brand, and I'm trying to find the 40 chess moves there, and I have yet to uncover it. So I think that the rebrand is going to-

Josh Dougherty:
I'm still using it though. And you're still using it, so it didn't really matter is the interesting thing.

Rabah Rahil:
Yeah, that's fair. That's fair. Well, it's a private company so they won't release their financials. So that's an interesting point. So yeah, maybe it's me just being a brand boy and not understanding the higher level of it, but I just found that Twitter was such a ... That icon was up there with Target and Apple and it was so iconic. Everything worked. The verbiage worked. There was one thing that I think as a brand, you absolutely aspire to getting a verb, right? Like a tweet. I Googled something.

Josh Dougherty:
That's what I was going to say too.

Rabah Rahil:
I tweeted something. I retweeted it. To just scuttle all that for ... I just haven't got my head around. And again, Elon, incredible brand builder, but I think that Steve Jobs, same thing, but he wanted to name it the Mackman or something like that. These people aren't infallible, but I just found it as one of the most interesting brand moves I've seen in my lifetime where I don't know why I would scuttle all that brand affinity for-

Josh Dougherty:
I don't know.

Rabah Rahil:
What? And I haven't figured out what that what is there, and I don't even know if there's a there there, but at the end of the day, when you have that much money, you get to do whatever you want to do and you get to write the rules. And I do think he's, again, one of the best brand builders out there, which makes it even more perplexing on the decision, but anyways.

Josh Dougherty:
I'm of the same opinion as you. It's the same thing. I can't figure it out. I've thought about it over and over again, but then I'm like, here I am still using it. So is the joke on me? I don't know. But I've also looked for other options and there's no other place to find that same community. So that's the challenge.

Rabah Rahil:
I couldn't agree with you more. And I think, again, because it's not public, we won't be able to see the financial impact on it, but I'm with you. I still use it. I was really bullish on Threads when it dropped and I couldn't be more bearish on it now. I think these things matter because of community and content, and I think where Threads really dropped the ball is they didn't really incentivize creators to create on Threads, so nobody cares about the content. And the other thing that I think I missed on my analysis was that there's only so much time in the day for social media and taking people from non-consumption markets, it's so much easier to give something to somebody that's not using anything than to actually make somebody change their ingrained habits. And I think that was the big fallacy on my analysis.
But that lands us at, I am on X at Rabah Rahil, pretty active on there. Hit me up. I'm also on the LinkedIns, less active on there, possibly slide into the DMs, but maybe send me a smoke signal might be more effective. I sleep on LinkedIn. I know a bunch of people that do numbers. They do work, they make great connections on LinkedIn. I just have yet to find how I integrate that into my, I don't want to say strategy, because that sounds gross, but into my social connection map. I haven't landed on it yet, but I think it's actually a pretty strong platform as well. But anyways, if you want to get a hold of me, the Twitter's, or I guess the X app is, gosh, it's so ambiguous.

Josh Dougherty:
It's Twitter. It's Twitter. Let's call it that.

Rabah Rahil:
Yes. Can we do Twitter? Okay, Josh, we'll be the OGs. It'll be funny though 10 years from now or something like that where people, if it's still around, where if people will still get the call back to the Bird app.

Josh Dougherty:
Exactly.

Rabah Rahil:
You'll know they were the real ones.

Josh Dougherty:
Exactly. Cool. Well, thanks so much for being on. Thanks for sharing all your wisdom. Really appreciate the conversation.

Rabah Rahil:
Yeah, Josh, this was great. Thanks so much. Yeah, man, this is awesome. You're an incredible host and really awesome, thoughtful questions that I always know it was a good podcast when I leave with more energy than I came with, so I appreciate you for that.

Josh Dougherty:
Cool. Have a great day.

Thanks for listening to this episode of A Brave New podcast. Go to abravenew.com for more resources and advice on all things brand and marketing. If you enjoyed this episode, show us some love by subscribing, rating, and reviewing A Brave New Podcast wherever you listen to your podcasts. A Brave New Podcast is created by A Brave New, a branded marketing agency in Seattle, Washington. Our producer is Rob Gregerson of Legato Productions.
OCT 11, 2021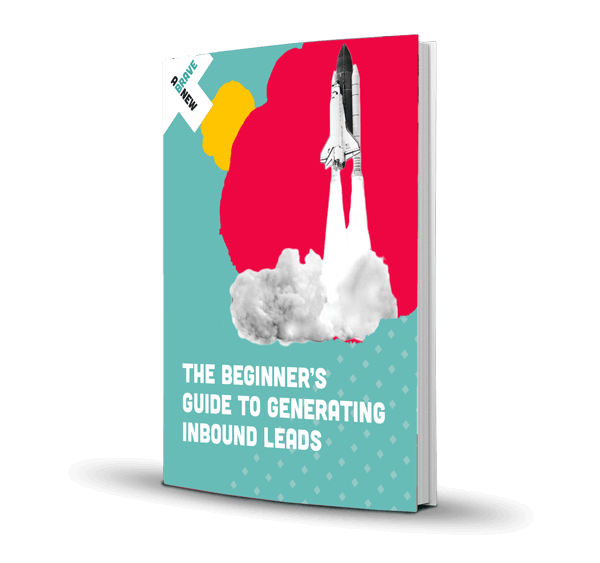 The Beginner's Guide to Generating Inbound Leads
Marketing doesn't have to be painfully intrusive, like getting yet another telemarketing call right when you sit down to dinner with your family.
OCT 11, 2021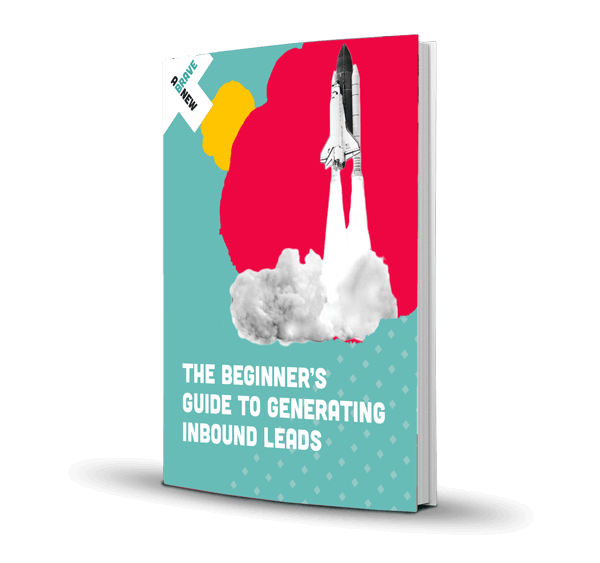 The Beginner's Guide to Generating Inbound Leads
Marketing doesn't have to be painfully intrusive, like getting yet another telemarketing call right when you sit down to dinner with your family.