There are an estimated 585,000 tech companies in the U.S. That makes standing out a particularly hard nut to crack.

That's where our new guide comes in. It's a deep dive into how HubSpot helps technology organizations overcome their marketing challenges, and it has been created to give tech companies—small, large, just starting out, or already established—the insights they need to benefit from HubSpot's suite of tools.
It's no secret that organizations in the software and tech space face unique challenges when it comes to growth. These challenges include:
Awareness of the company and its products
Alignment between the company and its customers
Communication, both internally and externally
Limited resources for marketing
None of these challenges are insurmountable—in fact, one of the reasons we're big proponents of HubSpot as a platform is the array of solutions it offers to address them.

In our guide, you'll find tips to help you prioritize your marketing strategy, a breakdown of HubSpot's tech-specific features, and examples of how different tech companies have put the platform to work.

Here's an excerpt from the section on HubSpot's CMS:

CMS Hub
HubSpot's CMS Hub helps you grow your business by incorporating your website into your growth machine. This means you can…
Create

a personalized, secure website that is optimized for mobile, with content information seekers need

Develop

a resource center that allows visitors to independently research products online


Craft

a website that provides educational resources to inform software and technology decisions


Manage

your on-page SEO and track traffic sources, all in one place with one login


Leverage

chat to create personalized, intuitive, and improved service

This excerpt just scratches the surface of what our guide has to offer. Want to know more? Get your free guide today.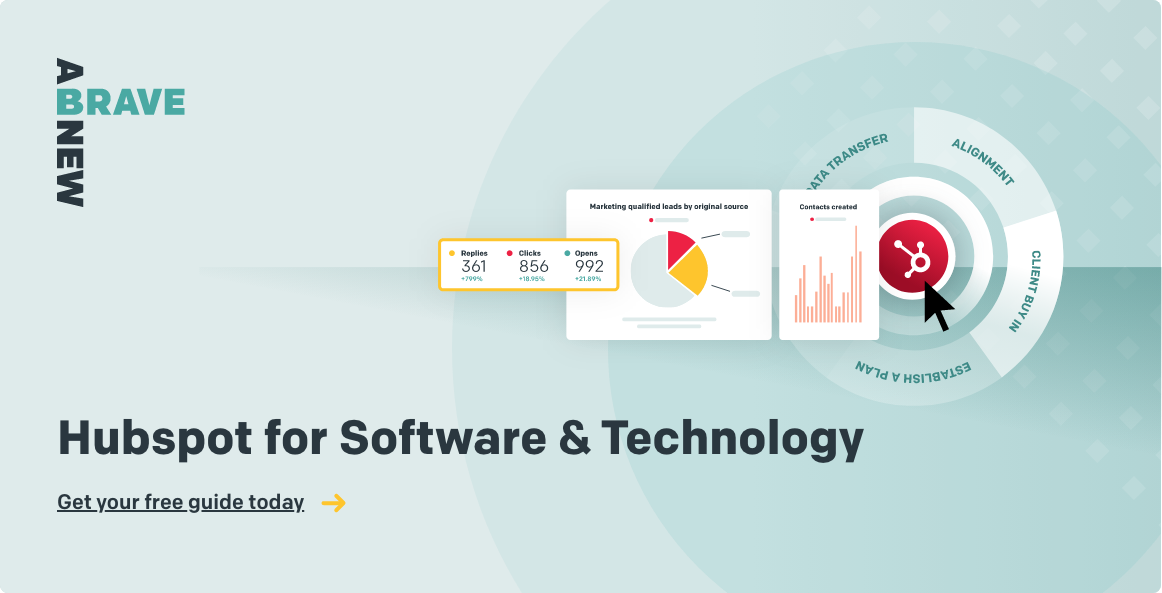 Don't miss out, get Brave News now
Join the ABN community and be the first to learn about trends in inbound marketing, branding, and web design.