'Tis the season of look backs and look aheads. I, for one, absolutely adore them and do not want to leave you hanging!
For this look ahead at 2022 and what you might be thinking about and grappling with next year, I asked four of my ABN peers to each contribute what is on their mind. Their responses are below: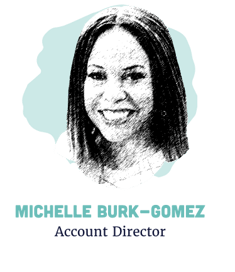 Marketing Budgets & Expectations
Successful marketing in 2022 is going to require companies to take risks, invest in their branding, and listen more intently than ever to what their customers are saying online. Content is still going to be king, but marketing teams will need to focus more on data analytics and metrics in order to hit benchmarks and show clients ROI. Why? Because companies are going to continue spending less money and watching budgets carefully. Which makes continually showing results increasingly important to justify budgets and any purchases.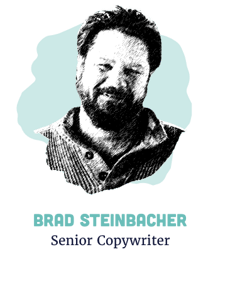 Effective Content
​​As the elder statesman of A Brave New (I turned 48 this year), I've been asked to contribute some wisdom to our end-of-the-year blog post. So take out your notebooks and your No. 2 pencils (those are writing instruments, for you youngsters) and jot these three truths down:
In these days of daily online outrage, polarization for profit, and fabrications painted as facts, authenticity matters. Especially in marketing, where the loudest voices are often the least honest ones.
Any writing you do for clients should be conversational. Yes, you want to position a company as experts in their field, but unless you make what they read digestible for the casual reader, you're basically creating a lecture.
When you think about it, tofu, while delicious, is really just graduate school Spam.

Class dismissed.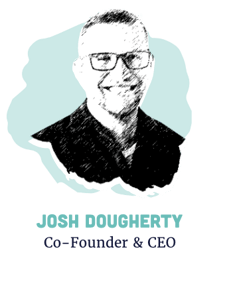 The End of 3rd Party Cookies
The big trend I'm watching in 2022 is the disappearance of data that we've felt was reliable for many years. The changes that iOS has made to mask open rates and the imminent demise of the 3rd party cookie is going to cause major disruption. It's possible to look at this as a major risk, and it is, but it is also an opportunity to refocus on what made marketing effective in the first place: a deep understanding of what our audiences care about. If you can do that, you'll be able to cultivate an audience with great content, no matter the way tracking changes.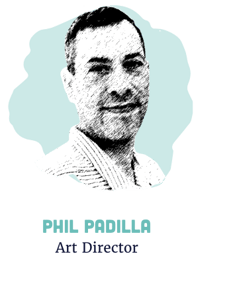 Digital Experiences
Friends and family often vent to me about digital experiences with the hopes that I can provide clarity. It typically sounds like this:
Why does the Albersons app not function like Amazon?
Why is the return experience night and day between Walmart.com and Torrid.com?
I have been waiting almost 10 days for my item from a small business, with little to zero notifications along the way. Why?
Why aren't the items in my cart getting saved for my return?
The simple reasoning behind this is ongoing platform investment. It will take a long time and a lot of budget for small businesses to compete with the Amazon experience. But the margin is getting smaller and this subject offers the top design trend that I will be watching intently in the upcoming year: creating an app-like experience.
Creating experience-focused websites is the future of web design. The world has gotten used to apps, the interaction, the motion, and dynamic experiences. They are the norm today. When combined with a great product experience, it cumulatively adds up to a fully encompassed brand experience that is memorable, shareable, and will invite people back time and time again. The key factor to this trend is that tech is catching up and offering easier (and cheaper) solutions for development teams, so the margin is getting narrower by the day.

Other simple stylistic trends I'm keeping an eye on for next year:
Hero simplification. Our trusted friend "the hero" gets a bold facelift and is no longer dependent on photography or illustration. Instead, it relies on classic design elements such as: color, typography, layout, and assembly. This concept leans into the strength of the hero image and empowers it for high visual impact. Here's a couple of examples that I enjoy: RADAR, Heyday.

One-page website. This concept is nothing new, but it has been simplified even further by integrating a simple scroll menu. The concept would be comparable to reading a flyer or poster. The scroll menu eliminates the need for classic menus and distracting navigation. It has its drawbacks, such as content volume, which performs best in short-form.

Art deco motifs. In my opinion, this category gets grouped with geometric design, which has been a re-emerging trend in recent years. It utilizes repetitive graphic shapes; uses clean, curving lines; and is typically paired with art deco illustration and architecture. Understanding the philosophy behind the original art deco movement (1920s) is key to execution.

Oversized typography. This is not a new concept, but perspective has been shifting as mobile dominance takes hold. Typography at unusual sizes can have a refreshing feel that offers visual change and, when sized well, can become a graphic element that is much stronger than a simple word. This technique has a lot of practical use cases, and often fits well with both minimalist and maximalist designs.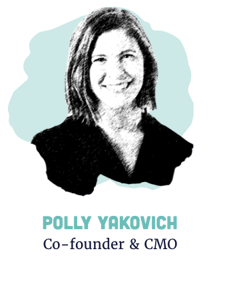 Our New Hybrid Culture
One of the big things I'm thinking about in 2022 is our workplace culture. We've had years of pandemic life, a race to virtual or hybrid work, and an uneasy feeling about all the "return to work" options. If you're not Microsoft or Google, you don't have a big HR team that's been game planning these scenarios for years. So, for the many companies that have decided to go fully virtual or hybrid, how do we now quickly adjust our budgets, work culture, onboarding, and team building to this new environment?
Luckily, lots of people are in this boat together. In the wake of the Great Resignation, more than ever, we want to make sure that we are focused on creating a great culture where people feel they can bring their best, whole selves to work with others in a place that makes them feel valued, successful, and a part of something bigger than themselves. And, it will take money and intentionality to be successful when we have to travel to be in person together a few times a year at best.
Don't miss out, get Brave News now
Join the ABN community and be the first to learn about trends in inbound marketing, branding, and web design.