Search Engine Optimization (SEO) is a crucial component of every organization's digital marketing strategy. In fact, it should be a crucial component of your growth strategy.
Like any other technology, the world of SEO is fast-paced and trends come and go. But there are many components that are here to stay — and even some that are growing by day.
If you're new to on-page SEO and how it benefits your website (and your business!), here are a couple of resources to get you started:
Whether you've brushed up on your on-page SEO skills using the guides above or are an SEOxpert (cool word, huh? $5 to the first person to add that to their LinkedIn title), let's dive into the top resources we've found on updating our strategies for 2021.
Want to just see the top 5 takeaways and be on your way? Click here to jump to the bottom.
8 Helpful Resources For SEO for 2021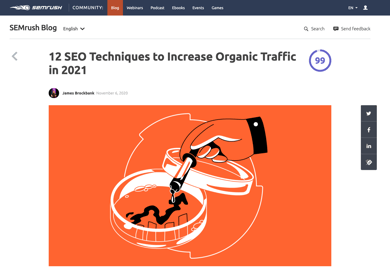 If you only had time to consume one of these resources, this is the one I recommend reading. In it, SEMRush outlines some crucial techniques to incorporate in your SEO strategy for 2021.
Each one of these will have a big impact on your SEO, but here are a few takeaways you can apply this week:
Find your competitor's best performing pages: Use this to (partially) inform your content strategy by determining which gaps you still need to fill on your website. While your content strategy shouldn't be 100% based on your competitors (in fact, it should be based on your audience's needs & desires), this can be a great way to make sure you have your bases covered and get a chance to stand out through your own content.
Optimize your organic CTR using PPC testing: This is a quick way to find out whether the keywords you've spent so much time researching will actually work for you. Set up a couple of quick ad variations and let them run for a couple of weeks to get results faster than you would organically.
Use supporting content to show topical expertise: The topic cluster strategy has been talked about for a few years now — and that's because it works. Have a blog post that's doing particularly well? Write a few others surrounding that topic and make sure they all link to each other to increase your reach.
A brand that has no authority is like that know-it-all guy at a party that only reads stuff from The Onion and thinks it's real news to share. Whether or not what you have to say is real, no one will believe you.
Building authority is so important that we recently wrote a whole other article on it — which you can find here. And, like building credibility after sharing deliberately fake news at 12 parties in a row, it's not easy.
This blog post by Moz does a great job at covering a few simple ways you can build up your brand's authority. I would like to direct your attention particularly to the first point, which is to "answer your audience's questions."
Answering your reader's questions is not only a sure-fire way to build authority, but they can also land you in the "People Also Ask" section of Google's SERP.

While this blog post isn't specific to 2021, it was recently published (November 20, 2020) and contains best practices we utilize in our own SEO strategies for our clients.
This blog post explains the 3 key components of a successful SEO strategy: content, link building, and technical optimizations.
As you build your SEO strategy, you'll want to consider each of these three pieces equally. Individually, they will incrementally boost your website's search results. However, when they're working together, you're sure to land on the first page for each keyword you target in 2021.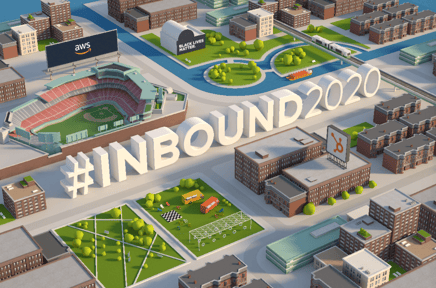 This webinar was featured as part of INBOUND 2020. If you weren't able to register and join, check out the article above for a brief overview.
If you haven't heard of it before, INBOUND is HubSpot's annual digital marketing conference that spans 2-3 days and is usually located in Boston, MA. However, with the COVID-19 epidemic, they transitioned to a digital event in 2020 and hosted two full days of info-packed webinars from incredible thought leaders around the world.
There were many interesting segments, but one of the ones that stuck out to me the most was this webinar about SEO.
In the webinar, it breaks down the goal of SEO: to build organic visibility that gets us in front of the right customers and accelerates the path to purchase. It should result in more sales, more traffic, and more organic leads.
It also explains how the technical approach is slowly becoming obsolete. That's because a search engine's goal is to find the best content for the user and show that — regardless of how you optimize your content.
Put simply, AI algorithms make it difficult to know why a keyword is ranking at the top. That's because search engines are now getting smart enough to use context and empathy to replicate how a human would decide what content best fits their query.
As such, an on-page SEO strategy for 2021 should be an extension of your brand. Organic growth without technical SEO includes:
Using your brand mission as a force multiplier
Using market research facilitated by the community
Generating content Google needs
Telling compelling stories for engagement
Connecting with like-minded influencers for backlinks
Boosting organic visibility through social and paid channels
Earlier in this blog post, I linked out to a recent article on building domain authority (don't believe me? Click here). Now, if you've gotten to this part, you have done one of three things with that link:
Scrolled past it, either ignoring it or not even realizing it was there (until now)
Opened it up into a new tab to read later
Opened it up, read it, and came back to this blog post to finish
Now, while we certainly do want to provide you with as much valuable information as possible on this topic — I have to be totally honest: my motive was more than just that.
Including internal links throughout your blog posts is not only easy, but it's incredibly effective. A successful SEO strategy for 2021 not only includes external links to other, relevant and reputable sources, but it also includes internal links to other pages (blog posts, premium content like eBooks, etc.) on your site.
Why? DataBox boils it down perfectly:
1. They make it easy for site visitors to navigate your site. This increases their dwell time or the time they spend on your page (in other words, reduced bounce rate).
2. They pass link juice or ranking power from one page to another. So, if you link a low ranking page to a high ranking page, the latter can pass on some of its link authority to the former, helping it rank better.
3. They help Google crawl through your site and make sense of your site's hierarchy. This, in turn, helps with your site's search engine positioning.
If you're not already auditing and optimizing your past blog posts to add internal links, I would recommend checking out this post for some ideas and getting started on that ASAP.
In this engaging podcast episode, StudioHawk agency founder Harry Sanders talks about the "DIRTy SEO" approach to search engine optimizations. He talks about his SEO course, Hawk Academy, for the first few minutes before diving into some of the top misconceptions about SEO. These myths include:
Keyword stuffing & density: It's not just about getting 2-3% backlinks
Backlink building: It's more about quality of backlinks than the quantity
Beyond that, Harry explains how SEO focuses on the fundamentals (taking either the Google pathway or anti-Google pathway — or somewhere in the middle). This means focusing both on content quality (search intent) and quality backlinks.
He also briefly discusses the "dark side" of Google and how they balance their feelings about it with the necessity of leveraging it.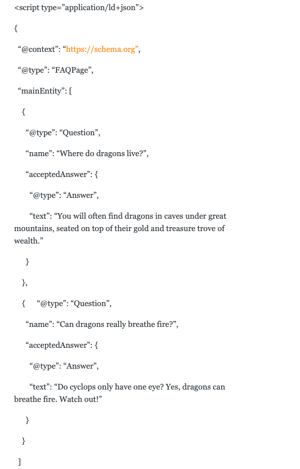 Last year, I thought it would be a good idea to learn how to code. After all, I played Neopets growing up and have a basic understanding of HTML — how hard can CSS and JavaScript be? So, I signed up for a class on coursera.com and got started.
Long story short, I got through CSS just fine, but as soon as I got to the JavaScript portion, I stopped right there. That was enough coding for me.
If you're anything like me, you read the "needed code" part of this blog post title and kept scrolling. But trust me, you can do this. At least skim through it to understand why it's important regarding (and what you can unlock with) structured data.
Put simply, you can use structured data to ensure your blog posts qualify for rich snippets. These include those elements on a search results page such as recipes, FAQs, product info, videos, and more.
In other words, structured data grants you access to the top of the search results — even if the blog post itself doesn't rank on the first page.
And finally, we're ending this roundup with another blog post from SEMRush. Like the first one we linked to, this one is jam-packed with value and includes some crucial trends to pay attention to as you build your SEO strategy for 2021.
Here are a few trends we are particularly excited about:
AI playing a larger role in SEO: We touched on this earlier in the 4th resource, but we are seeing a general trend that focuses less on technical elements like headers, key phrases, page structure, etc. and more on human experience elements such as click-through-rate, time on page, and bounce rate.
Creating content that fulfills Google's EAT principle: EAT stands for expertise, authoritativeness, and trustworthiness. Similar to the point above, this essentially means that search engines like Google care far more about the quality of content than the quantity (or the quantity of keywords in the content, etc.).
Including video in SEO strategy: In case you didn't already know, YouTube is the world's second largest search engine. In the article, it mentions that, "According to Cisco, video is projected to surpass all other content forms in terms of consumption." In other words, video is in — and if it's not in your strategy, then your website will likely fall further and further out of the search results.
So...What Did We Learn?
There's a lot to unpack here — there's so much great content but we're all on a time budget. So here are the top 5 key takeaways from everything we've learned above and our own experience implementing on-page SEO for clients:
1. The Future is Human
One of the most common fears about artificial intelligence is that it will surpass human intelligence and take over the world. While this is not very likely, there are portions of it that feel eerily similar to humans.
This is no more true than when search engines determine which search results to show you based on what you type (or say) into a query.
That means it's more important than ever to make sure that your content is optimized for humans, not for robots. Rather than ensuring your keyword is mentioned at least 5 times in your blog post, put more focus on internal and external links, providing valuable content, and helping your audience navigate through your site as seamlessly as possible.
2. SEO strategy = brand strategy
This isn't strictly true, but it's important to note here that your brand's reputation has a huge impact on your brand's authority — and, in turn, your domain authority.
Let's use this blog post as an example. While doing research for this blog post, I opened a number of tabs featuring different content regarding on-page SEO and SEO tactics for 2021. As I sifted through each one, I narrowed it down based on a number of criteria:
How valuable is the content? Is this just copycat content that we've all already seen before or does it actually add something new and unique to the conversation?
What is the brand or website's reputation? Have I heard of it before? Is it typically seen among its audience (marketers) as reputable? What is the domain authority?
Have I used/heard of this tactic before? Has it worked, in my (and our agency's) experience? Or is it just something that sounds good but has no actual leverage?
For this point, pay particular attention to my second criterion. And if it helps, think about it like your high school English class: if you don't know whether it's a reputable source, don't reference it.
Your goal should be to become that reputable source that people want to reference. Not only for building up backlinks — another key component of SEO we didn't talk about much here — but also for ranking higher in the search results.
3. Technical SEO still matters...
...Just not as much as it used to.
Technical tactics are also less about optimizing for the robot than for the human. For example, previously, you would use the page title (blog post title) and subheaders to convey the key points of the topic for the crawlers to understand.
Now, they should be optimized for readability and with the reader's individual context and needs in mind.
---
I can't write an article about 2021 without first acknowledging the chaos that was 2020. It wasn't only chaos in the world — but also for the world of marketing. Strategies shifted nearly overnight and we saw more change in the way businesses reach out to people within a few months than normally happens in a couple of years.
We may not know exactly what 2021 holds, but we do know what we can control. If you take even just a couple of these points and apply them to your digital marketing strategy this year, you'll be off to a great start.
Once you have your SEO strategy nailed down, it's time to get started on your editorial planning. Download this FREE editorial calendar template we created through Airtable to kickstart your progress (and click here to read our blog post on how to use it).