Compelling healthcare brands are master storytellers, but this is not easy without a plan in place.
Healthcare is about putting people first, and it's important not to forget this mission as we push into the healthtech era. Healthcare brands that master efficient storytelling can separate themselves and truly connect with their target audience, whether it be patients, physicians, or hospital administrators. These connections often turn into long-term relationships as a result of shared values.
I always hone in on storytelling when researching healthcare brands. When executed well, it gives brands the ability to use narrative to connect the needs of patients and others with what the brand can deliver, making the brand story meaningful and relevant.
When creating your brand story, it's important to be clear on what you want to communicate and why it's important to both you and your audience. Like building a bridge, you need to allow for natural evolution so the story doesn't become static. The goal of a great story is to be relevant, unifying, motivating, and inspiring.

The Art of Standing Out
Look past the boasting portion, and don't worry about being embarrassed. In the digital era, it's important to wrap a cheetah scarf around your neck (figuratively), and shout to the world why you're so great. What you should be shouting is:
Who you are: Introduce yourself.
Why you exist: The purpose.
What differentiates your brand: This should always be clear.
Why you are important
Delivering this message in a consistent manner is vital as well. Make sure to infuse a little bit of personality and relatability. Make sure your audience, patients, or otherwise, know what you have to offer and clearly understand how that could be beneficial to them.
Humanizing Your Healthcare Brand
It is easy to focus your brand story on service features and miss the opportunity to truly connect with patients on a deeper level. Opportunities for patients to connect with your brand on a personal level will build transparent and authentic relationships.
Remember to infuse personality and emotion into your brand messaging. It encompasses everything you stand for, from the words and language to the personality and image your marketing assets aim to invoke. Personality carries a lot of weight today. Brands must remain human to the core, have a sense of humor, and be relatable at a micro level.
Empowering Your Audience
Empowerment is providing your audience with options, tools, and resources to facilitate decision-making. Simple right? When combined with strategy, it can become a powerful tool in your brand arsenal.
Brands can actually do things around an "empowerment strategy." For example, if you want a certain demographic to buy into your brand's particular vision of health and well-being, you can give them tools, events, language, and a community to boost each other. You can share stories that help people achieve their wellness goals related to the targeted vision, and in a content-laden media and marketing world, these kinds of actions can be incredibly effective when it comes to building brand relevance in people's lives.
But a brief word of caution. You must be authentic. When it comes to empowerment, it can become easy for the message to be misconstrued. Such as with the beauty industry, for example; it could almost have a shaming or bullying approach, which can gnaw away at one's self esteem and fester into the opposite of empowerment. Powerless.
Consistency from Channel to Channel
This refers to the delivery. Over time, messaging must be in line with the brand identity, values, and strategy. Consistency ensures that your potential audience, whether patients, physicians, or even payers are being exposed to core messages and visuals, along with other brand elements repeatedly, which can help to solidify recognition.
Do not get consistency confused with repetition. Consistency helps avoid building a Frankenstein brand that won't pass the sniff test with outside audiences. Be consistent across any presentation-ready at all touch points. One way to deliver consistency without feeling redundant, is to repurpose existing content and visuals with an additional creative spin. This approach is often taken when a brand extends its health services into another line.
A great example of consistent branding is when you see a commercial and you instantly recognize the brand before ever seeing their name. The videography, audio, typography, and colors equate to the brand experience. This is how the American Red Cross gains visual recognition utilizing the simple stylistic use of their red cross design element. All delivered with consistency to hopefully gain easy recognition from channel to channel.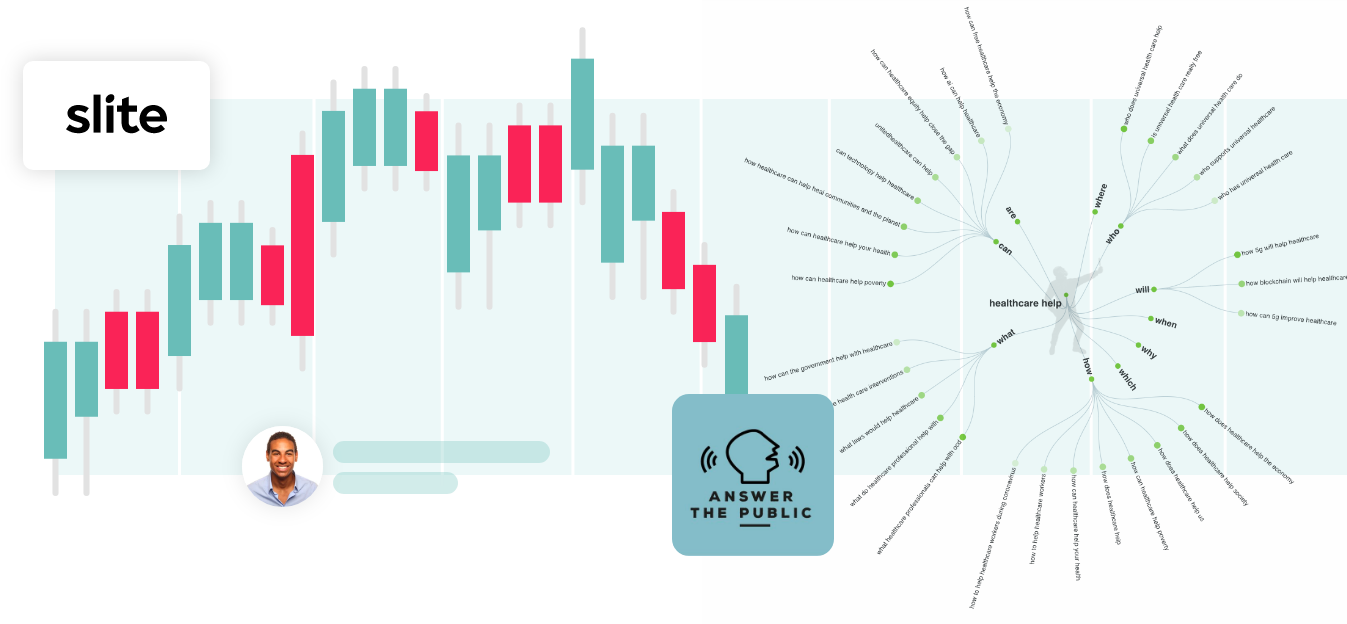 Data-Driven Marketing Decisions
How exactly do you use data to strengthen your brand marketing? Data and digital tools are a strong part of the digital landscape, and they provide insight into better service innovation. Here at A Brave New, we use some proven resources in our toolbox to better optimize our results. Here are a couple:
Slite - Creating the ideal patient personas is a helpful step in the process, and Slite.com is an easy tool for this. When starting this portion, these are simple questions to address regarding the target demographic: Who exactly is your target demographic? Where and how do they seek health services? What is their preferred form of communication? What is their level of technical comfort? What value proposition speaks to them?
Once you identify the ideal patients and needs, ensure you have provided the necessary segments to capture all your potential target audiences. For example, if you can identify that some buyers are more drawn through social media and others through email marketing, you can better identify the necessary strategy to communicate with your audience.
Answer the Public - What are our patients searching for? There are a few ways of gathering this information, but the hands down best is answerthepublic.com. This is the closest thing available to reading your community's mind. The tool is simple, you enter your keyword or search phrase, and it will generate a diagram of related searches and questions to the query. For the example shown, it shows the common healthcare concerns searched online in 2021.

These tools were highly successful for Huntsman Cancer Foundation Brand Development.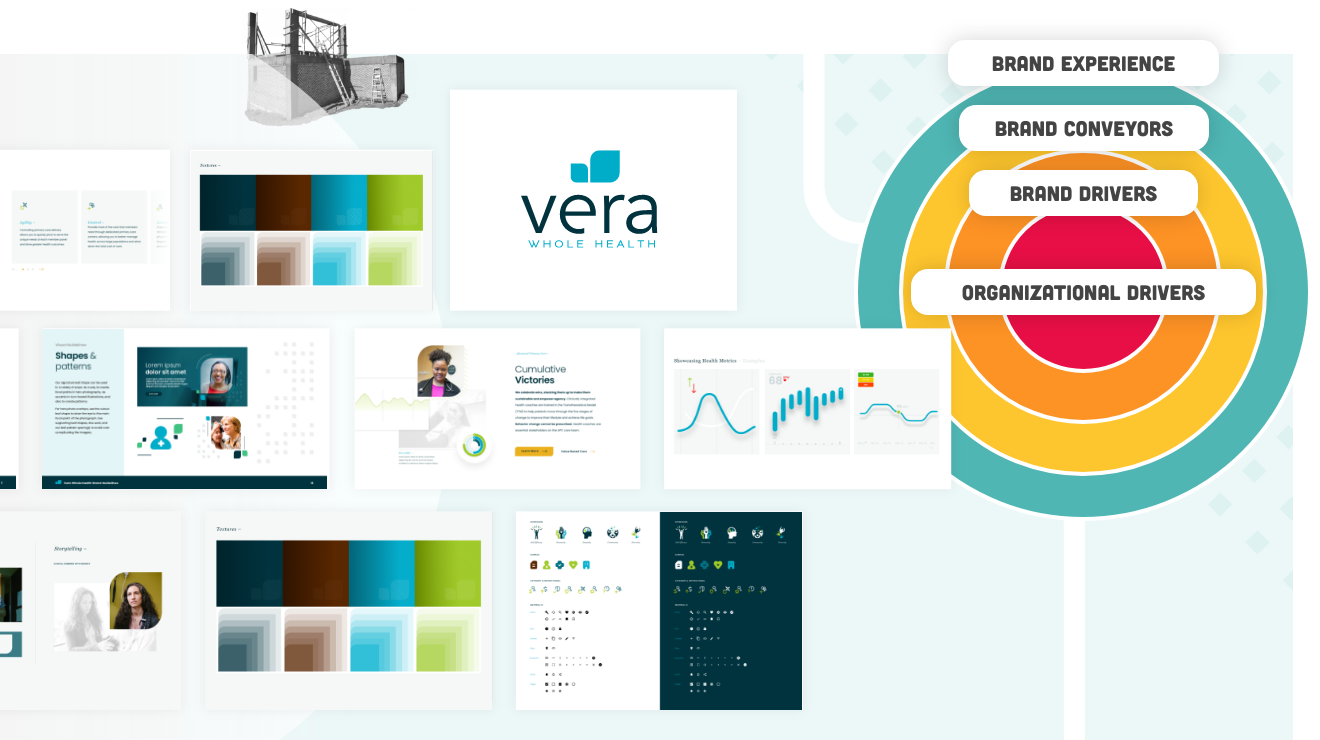 A Style Guide with a Clear Road Map
A well-executed style guide will unify internal and external storytellers, partners, and stakeholders, and it will be the foundation in consistent messaging and visual stylization. It should cover much more than the brand basics: logo variations, do's and don'ts, color, and type. It should teach the assembly of parts to all team members, and it should conquer any educational curve patients may face. It should cover ALL digital, print, and care center environments, and it should lead the charge to manifesting the core mission to outside eyes. But most importantly, it should echo the brand story.
Here is a style guide that conveys all the elements: Vera Case Study
Now that you understand the storytelling process, it's time to give your story the right light. If you want to dive in, check out our resource about executing an accelerated branding process.
Don't miss out, get Brave News now
Join the ABN community and be the first to learn about trends in inbound marketing, branding, and web design.