The right tools can help you supercharge your strategies and scale them up. But, knowing which tools to utilize, or the right way to put them into action, can quickly become an overwhelming task.
HubSpot is one of the primary tools inbound marketers use to manage their contacts and marketing automation all in one spot. It's powerful in that it can facilitate all of your efforts—from lead generation to nurturing and, eventually, closing deals—and aggregate it all in one centralized location for your teams to use cross-departmentally. At ABN, we're HubSpot Gold Solutions Partners and strong advocates of HubSpot's ability to help B2B organizations achieve extraordinary results.
But not everyone understands the full power of HubSpot or takes advantage of their most impactful tools and features.
Not sure where to start? These are five existing tools within HubSpot that, when paired with the right strategy, can move your marketing program beyond basic automation and up to the next level. Let's dive in.




1. Customer Journey Analytics and Campaigns
HubSpot understands how important visibility is when it comes to your campaigns, and they've recently made it easier than ever before to track your results. Announced this year at INBOUND 2022, Customer Journey Analytics and Campaigns introduce a new degree of clarity to campaign performance.

The big picture and the nitty gritty details
Customer Journey Analytics is currently in beta, and it promises to be a game changer for marketers who are hungry for real, actionable insights. Want to understand which aspects of your marketing activities are hitting the mark and which are falling flat? Customer Journey Analytics gives you a deep look at every single engagement.
No longer will you have to guess at the paths your prospects and customers are taking as they come in contact with your brand. This vital information allows you to tweak your strategy in ways you know will have an impact, rather than randomly tossing darts at a poorly lit dart board.

A reduction in your campaign-related headaches
Ever feel like a juggler with eight million different plates in the air? If so, then you might be a marketer attempting to build, manage, and collaborate on multiple campaigns. HubSpot has made the process far easier with their campaign tool.
A few of its capabilities include:
Empowering teams to be more aligned: Bring your teams together within one tool, allowing them to operate in a seamless fashion, rather than forcing them to coordinate across multiple, fragmented silos. Tools like tasks, comments, and calendar also lend themselves to easy collaboration.
Offering superior campaign tracking: Grab your customer data from one source, enabling you to put together personalized, meaningful experiences for your customers.
Providing impactful, real-time reporting: Take advantage of real-time insights into your campaigns' performance, so you can optimize, pivot, and iterate as you go.
2. Custom Reporting
HubSpot's in-depth reporting mechanism includes a custom reporting capability that allows you to build almost any type of reporting you can dream of, so long as you've identified the challenge you're trying to solve.
With custom reporting, you can generate these four types of custom reports:
Single data set (e.g., contacts, companies, deals, custom objects, etc.)
Across data sets
Pipeline or funnel reports
Attribution reports
You have the flexibility to truly analyze the data stored within your HubSpot account. So, whether you want to see what kinds of pages contacts are viewing before a deal gets closed to optimize lead scoring (across data sets), or you want to better understand what avenues a contact interacted with before they became an SQL (attribution), custom reports functionality allows you to get the answers you need.
Because data is power but only when it's well-organized and actionable.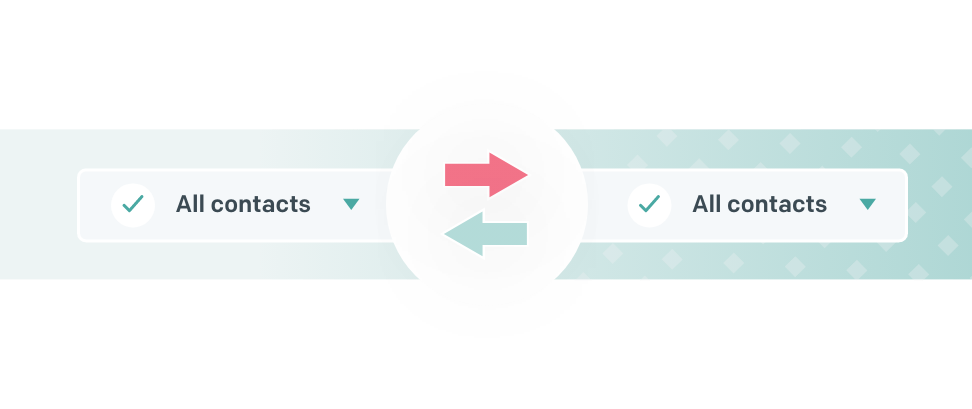 3. Operations Hub
Today, the most successful businesses are the ones who have figured out how to automate their systems, so they operate efficiently without wasting time and resources on manual tasks.
While this tool is not necessarily a "HubSpot Marketing" tool, we still thought it was worth mentioning, because clean data is key to a successful marketing solution. Plus, there are components of the solution that come free with your existing HubSpot software.
HubSpot's Operations Hub helps ensure all your tools and systems work seamlessly together, by providing data syncs across multiple platforms and improving process automation. We are especially excited about aspects such as:
Workflow enhancements like

data formatting

and

custom code actions

that simplify your daily life and push your capabilities to a new level.
Data syncing

between multiple platforms

to ensure all your tools are integrated and all of your customers' information exists in one place.
Workflow extensions to automate across multiple tools, not just within HubSpot.


Dealing with all that data
It's also worth noting the Data Quality Command Center—which maintains the accuracy and cleanliness of your data. Data clean-up can be an enormous undertaking, especially if you're determined to take care of it yourself. We recommend turning to the Data Quality Command Center instead, so you can spend your time and energy elsewhere. By doing so, you can effortlessly:
Take advantage of the data model feature and get the full scoop on how your data is organized.
Prevent errors and unwanted data from getting into your database
Keep a close eye on your data via constant monitoring
Ultimately, businesses that rely on the Data Quality Command Center are able to use their resources more strategically, work more efficiently, and offer their customers a uniquely smooth experience.
For a deeper look at the Data Quality Command Center features, and why they're so valuable, I recommend checking out this detailed guide from HubSpot.


4. HubSpot Payments
HubSpot Payments makes the often complex and frustrating process of accepting payments far less stressful. Want to be able to accept payments from people located outside of the United States? Need to know that your payment tool is secure and compliant with PCI requirements? Prefer being able to determine which payment methods you'll accept?
Good news. HubSpot Payments does it all. It's a practical way for B2B companies to seamlessly quote and process payments, while allowing for customizable Ecommerce experiences that hit the mark for your customers. On top of that, it's seriously easy to use.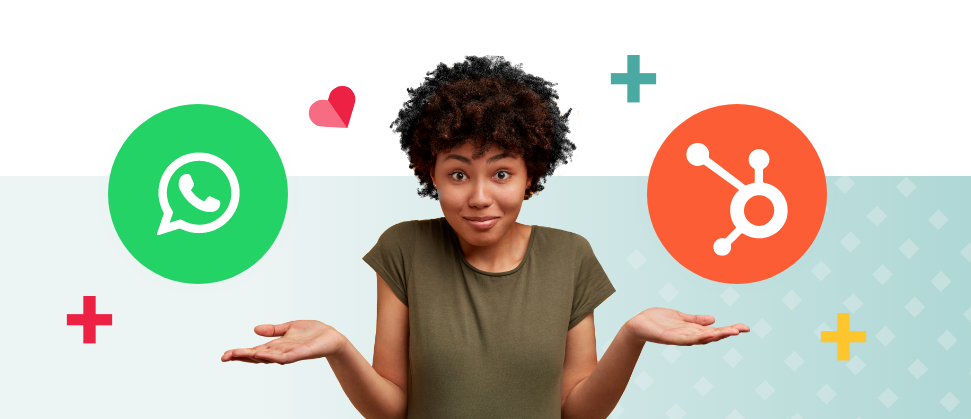 5. WhatsApp Integration
Have a WhatsApp Business account? HubSpot makes keeping in contact with your customers easier with their WhatsApp Integration. No longer do you have to jump over to the app to do the important work of investing in relationships—instead you can manage all your conversations, including text, images, or videos, from directly within HubSpot.
It's one of those simple things that can have a huge impact. With the integration, your team gains full visibility into all those important conversations in the shared inbox, and you can even introduce automation to respond more quickly to customer concerns. You're also able to:
Keep track of your customers' information through the HubSpot CRM
Personalize your WhatsApp templates
ABN can help!
There's a lot that goes into setting up and managing your HubSpot portal for success with inbound marketing. Click here to schedule a time to talk about how we can help you manage a successful inbound marketing program.
Want some help with inbound marketing? Click here to download our FREE Ebook: Generate the Right Leads. Build Trust. Achieve Breakthrough Growth.
This post was originally posted on May 5, 2021. It has been revised and updated for greater specificity and relevance.
Don't miss out, get Brave News now
Join the ABN community and be the first to learn about trends in inbound marketing, branding, and web design.