Every good marketer knows that the right tools can help you supercharge your strategies and scale them up. This is true, but only if you're using them in the right way.
HubSpot is one of the primary tools avid inbound marketers use to manage their contacts and their marketing automation all in one spot. It's powerful in that it can facilitate all of your efforts — from lead generation to nurturing and, eventually, closing — and aggregate it all in one, centralized location for your teams to use cross-departmentally.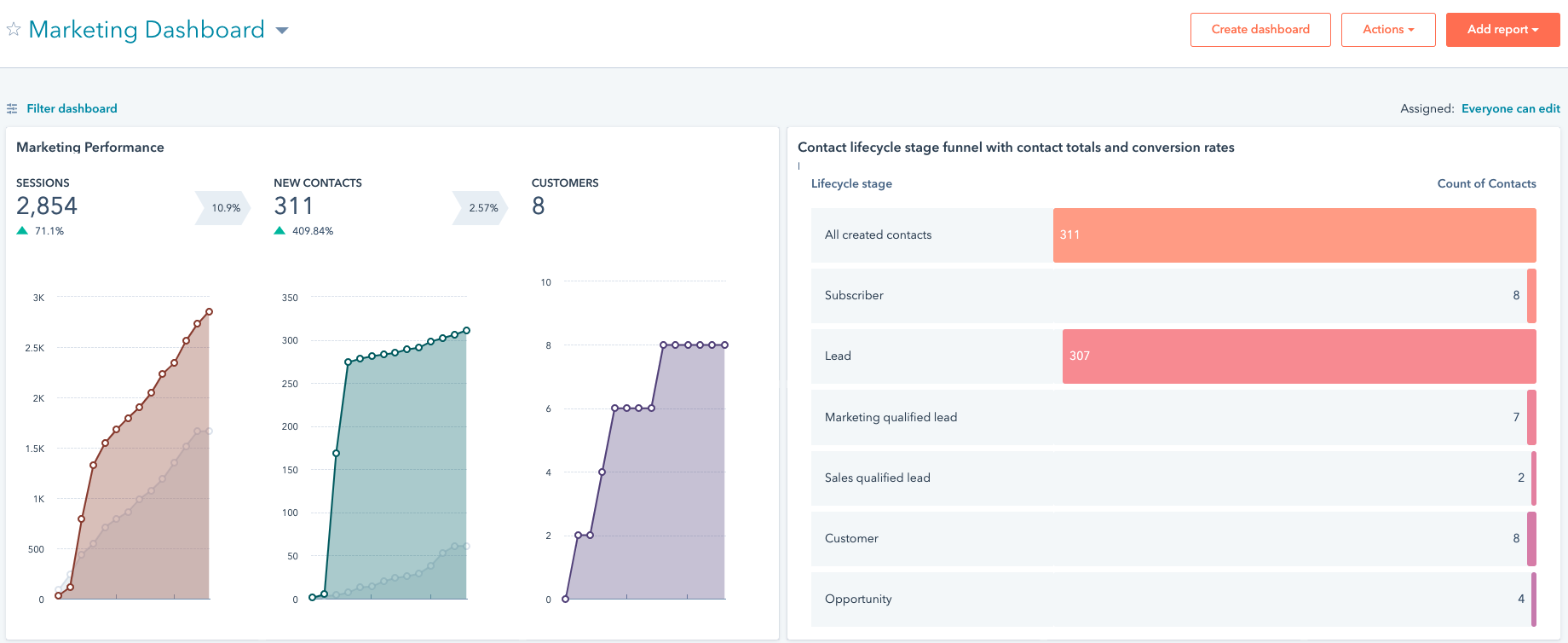 Let's say you've just gotten started with HubSpot and have your account set up and running for a few months now. You're scheduling your social media posts, sending emails, and following up with your contacts. So what's next?
In our experience, we've found that there are five new or existing tools within HubSpot that, when paired with the right strategy, can skyrocket your marketing program beyond just simply basic automation and take it to the next level. Let's dive in.
1. Chat Flows and Live Chat
Leveraging chat flows on your website might be overwhelming to think about. They can be a lot of work to set up and difficult to work out what chat should go on which pages. However, having chat on your website gives your audience easy access to communications with your business and real-time response to their questions.
Through HubSpot's Conversations tool, you can set up chat flows and live chats across different pages on your website. Here are a few ways we like to use them:
1. In Place of Forms For Premium Content or Event Registration
According to a recent article covering inbound strategies for 2021, forms are a dying breed. While we do think there is still a time and a place for strategically gating content and using forms, chat flows are growing in popularity as an alternative. Their interactivity makes them more engaging to use than a form as it feels more like having a conversation than filling out paperwork.
A couple of key places we like to use these are on pillar pages to download a PDF version for the reader to save later or on an event promotion page to make it more interactive to register for said event.
2. On Bottom-of-the-Funnel (BOTF) Sales Pages
When you're ready to get started working with a new vendor or purchase a new product/service, the last thing you want to do is wait around to key questions like pricing, meeting scheduling, or any other next step that will help you get the information you need to seal the deal.
Instead of relying solely on contact forms for prospects to reach out on, strategically placing chat flows that answer most frequently asked questions on key BOTF pages (e.g. your pricing page, solutions pages, etc.) ensures your prospect's questions are answered and they're able to easily and automatically schedule a chat with your sales team.
3. On a Blog Or Event Archive
Similar to the first suggestion, placing a chat flow on a blog or event archive makes it easier for readers to quickly subscribe to get updates when a new article is published or a new event is announced. This can be added in addition to any blog subscribe form you may already have on the page.
2. Custom Reporting
For years, HubSpot's reporting mechanism has been in-depth, but not as vast as it could be to be able to dive deeper into results and answer very specific questions about what's performing well and why.

Recently, they launched a custom reporting capability that allows you to build almost any kind of reporting you can dream of, as long as you know what challenge you are trying to solve.
There are four types of custom reports you can build:
Single data set (e.g. contacts, companies, deals, custom objects, etc.)
Across data sets
Pipeline or funnel reports
Attribution reports
Custom reporting allows you the flexibility to analyze pretty much any data that's stored within your HubSpot account. So whether you want to see what kinds of pages contacts are viewing before a deal gets closed to optimize lead scoring (across data sets) or you want to better understand what avenues a contact interacted with before they became an SQL (attribution), the custom reports functionality allows you to get the answers you need.
Click here to take the free course on custom reporting from HubSpot Academy.
3. Operations Hub
Today, the most successful businesses are the ones who have figured out how to automate their systems so that they can be the most efficient and prevent wasting time and resources on manual tasks.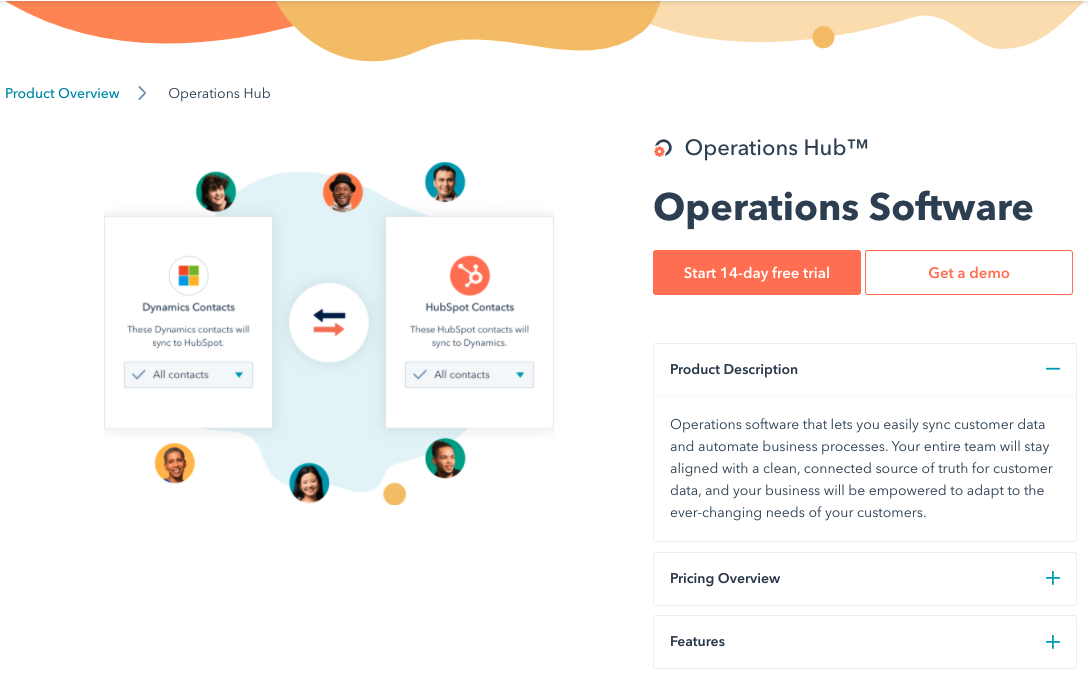 While this tool is not necessarily a "HubSpot Marketing" tool, we still thought it was worth mentioning because clean data is key to a successful marketing solution and there are components of the solution that come free with your existing HubSpot software.
Put simply, HubSpot's brand new Operations Hub helps ensure all your tools and systems work seamlessly together by providing data syncs across multiple platforms and improving process automation.
We are still exploring this new hub with our clients today, but a few key aspects we are most excited about include:
Workflow enhancements like data formatting and custom code actions
Data syncing between multiple platforms to ensure all your tools are integrated
Workflow extensions to automate across multiple tools, not just within HubSpot
4. Account-Based Marketing Tools
According to the same article we referenced earlier, account-based marketing (ABM) is another key trend being integrated into many B2B organizations' inbound marketing strategies. In fact, a report cited in an article by Marketo states that "91% of the B2B companies surveyed are realizing higher deal sizes through ABM."
Its popularity stems from the fact that it typically produces higher ROI due to focusing most marketing efforts on a limited number of key target accounts and providing a highly personalized approach to turning them into customers.
Within the last year or two, HubSpot has incorporated ABM components into their Marketing Hub to make it easier for businesses who want to do ABM to leverage it within their existing database.
The specific tools vary by HubSpot subscription, but for those on Marketing Hub, these are the ones we'd recommend incorporating into your lead management today, if you haven't already:
Target Accounts Home: Use the "Target Account" property on your Companies to identify your top accounts. These will populate in the Target Accounts home within your HubSpot portal, allowing you to manage the accounts in an entirely separate way from your standard companies.
Company Scoring: Use this to more easily identify companies that have the potential to be target accounts based on key activities the contacts assigned to them take on your site and within your communications with them.
ABM Dashboard: With the new functionality comes a brand new pre-built ABM dashboard that allows you to more easily track and report against your results.
5. 3rd Party Integrations
No business is only using one or even two pieces of software to manage every aspect of what they do. You probably have a customer relationship management system (CRM), an email automation system, a document management system, a billing system, a calendar booking tool, an email account, a file management system, and much more.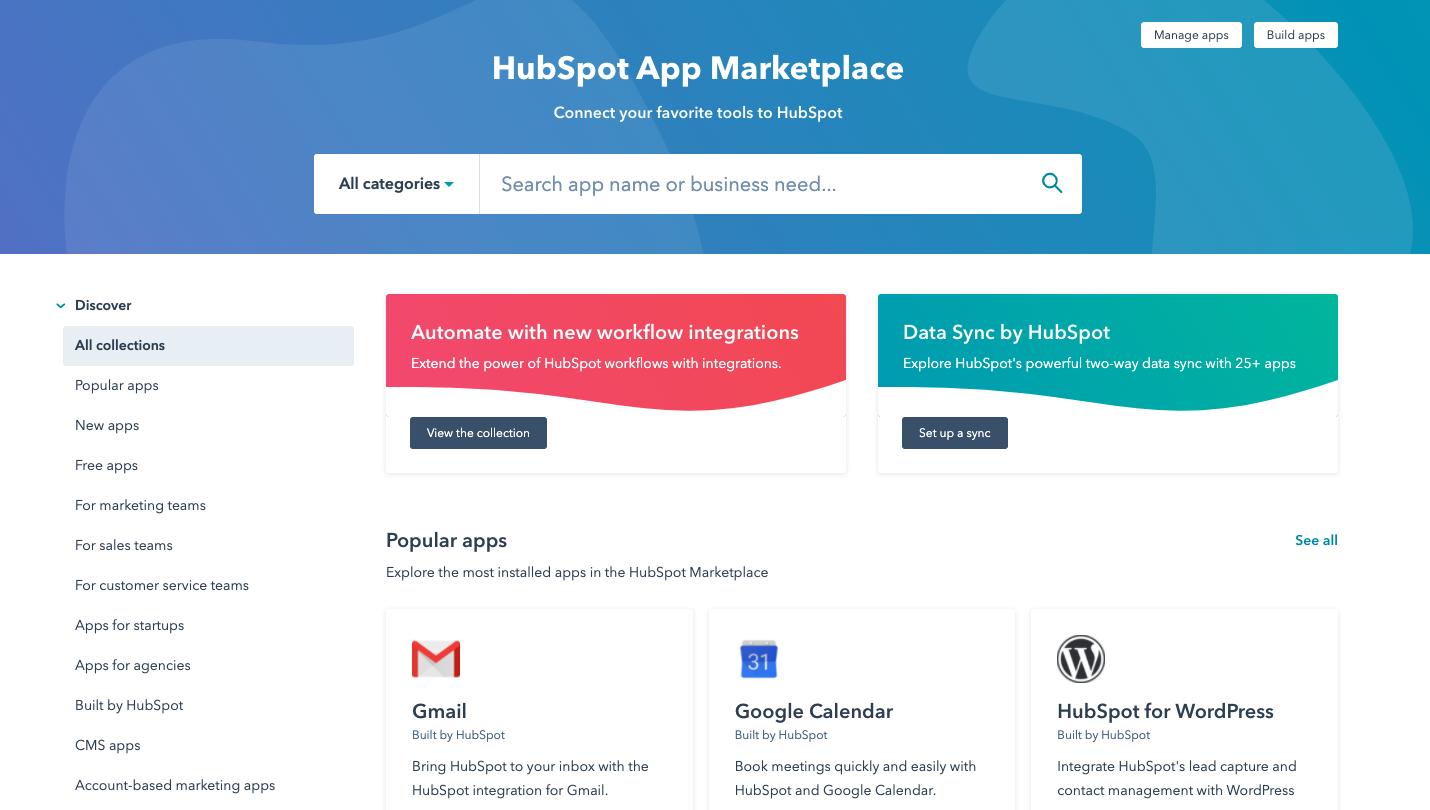 When all of these tools don't play well together, you end up with disjointed information that is difficult to take action on or gain any real insights from. That's why making sure they all speak to each other is critical to ensuring success both to marketing and to your business overall.
HubSpot has been working hard on building out their integration library, and it's worth reviewing every time you get a new tool to see whether it integrates and get it set up to speak with the rest of your data.
We recommend spending some time looking through it and connecting all of your software to HubSpot for best results. Here are a few steps to make it as easy as possible:
Document a list of functions that you or your business does (e.g. scheduling meetings, taking notes, contact management, social media, etc.)
For each function, match it with the corresponding tool you are currently using to manage it
With your list in-hand, visit the app marketplace and search for each tool one-by-one
Check off which ones are available and which aren't, and get to setting up the ones that are
Looking for a new tool or want to get some ideas for ways you can continuously improve your processes and systems? Spend some time once a quarter exploring the app marketplace to see what's there. Innovative ideas are getting added all the time, and you just might find the next thing that saves your organization thousands of dollars with just a few clicks.
There's a lot that goes into setting up and managing your HubSpot portal for success with inbound marketing. Click here to set up a time to learn more about how we can help you manage a successful inbound marketing program.